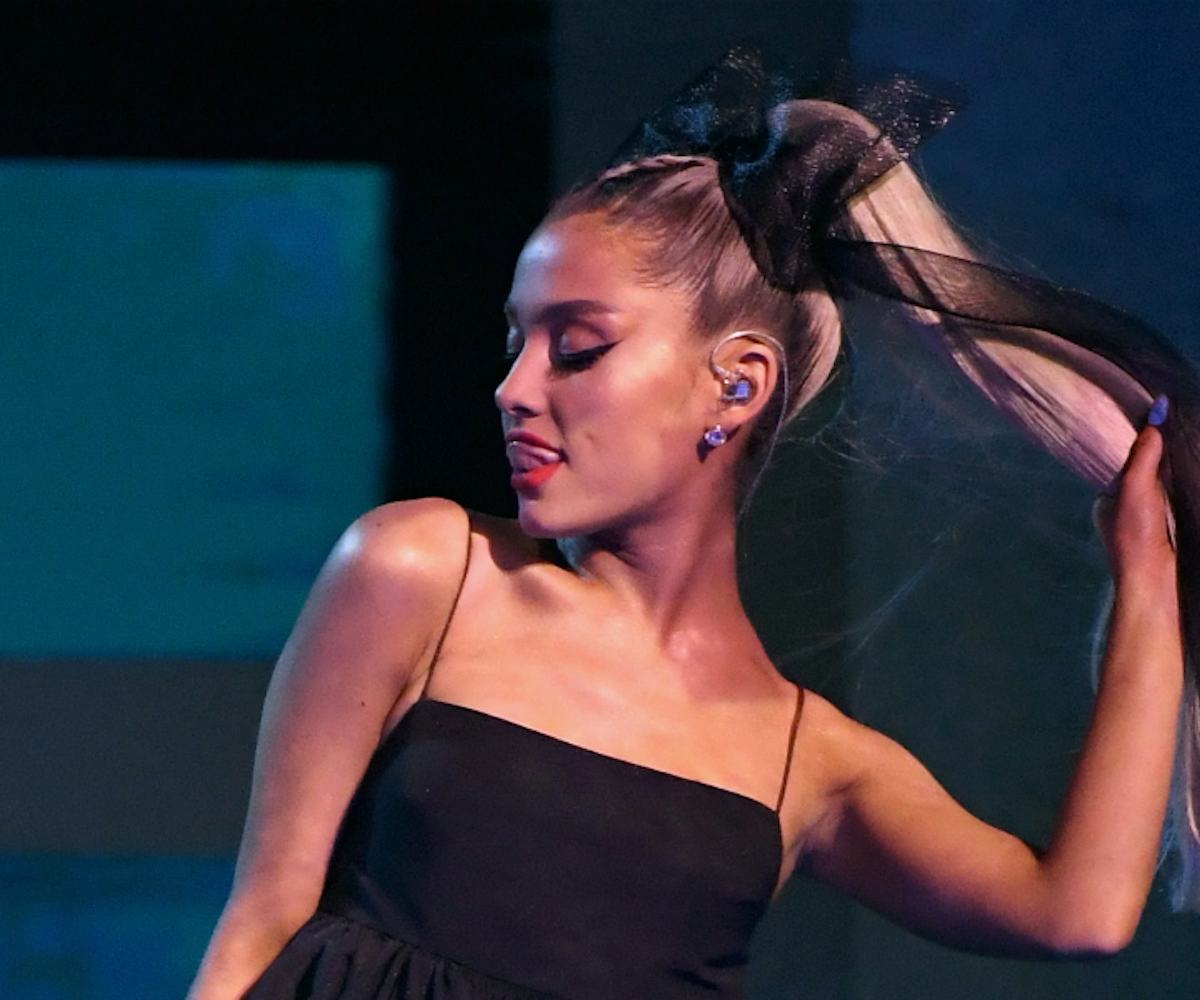 Photo by Ethan Miller/Getty Images
Forget B.D.E., Ariana Grande Has Big Pony Energy
And Australian fans really, really want it
Ariana Grande's ponytail has held its ground as a beauty staple for years now (has she let her hair down at all since 2015? LMK), but Australian fans are just now jumping on the bandwagon. Since Grande has taken over the entertainment news cycle with her SNL beau Pete Davidson and soon to be released album Sweetener, its hard not to want to aspire to her aesthetic energy by pulling your hair up to the high heavens, popping an aspirin, and plotting to take over the world.
And just like Davidson can be credited for inspiring the concept of Big Dick Energy, Grande has inspired a kind of energy of her own: Big Pony Energy. But is this impact measurable, or just a wild Twitter stan theory? According to Australian extensions brand Showpony, the numbers don't lie when it comes to Grande's impact on pony sales. "We have had a 50 percent increase in (clip-in) ponytail and halo sales within the last six months," owner Stephanie Mason told news.com.au.
Jacky Chan, creative director at award-winning Australian salon Oscar Oscar, confirmed that the desired look is definitely because of Grande. "(Customers) do mention her name and say, 'that's how high I want my ponytail," he said. Chan also suggested that Grande likely uses "close to two full head (sets) of extensions" to achieve the iconic ponytail, which means plenty of time in the chair to achieve the desired height and length. 
Grande's fourth studio album Sweetener comes out this Friday, August 17.