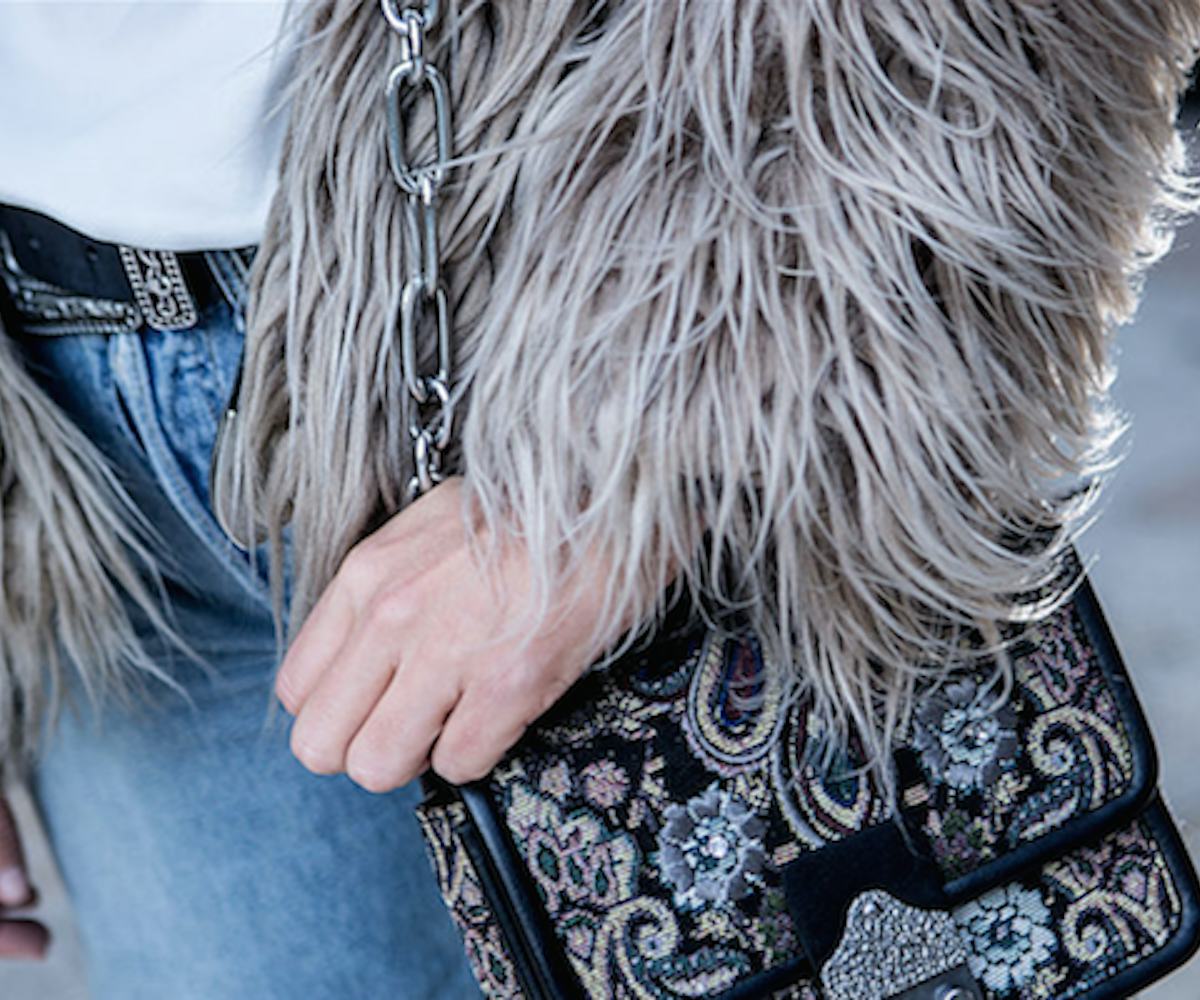 PHOTO BY PABLO CUADRA/GETTY IMAGES
ASOS Will Be 100 Percent Cruelty-Free By 2019
The retailer will no longer sell mohair, silk, cashmere, or feathers
As more and more brands, such as Gucci and Giorgio Armani, are ditching fur and opting for more humane alternatives, the fashion industry is slowly moving to become all-around cruelty-free. Next to join the movement? ASOS.
On Tuesday, the U.K.-based retailer announced it will no longer sell mohair, silk, cashmere, and feathers as part of its initiative to be 100 percent cruelty-free by 2019. The brand's decision follows a PETA investigation into the graphic making of mohair that was released in May. ASOS has already updated the animal welfare policy on its website, which now states that suppliers cannot use "any part of vulnerable, endangered, exotic or wild-caught specific" in their products. The policy also adds that ASOS will not carry products with "fur, including Mongolian lamb's fur or rabbit fur," or "bone, horn, shell, or teeth." But, this does not mean all animal products are banned from the site. The brand will carry "certain types of leather, wool, and other animal hair as by-product of the meat industry from supplies with good animal husbandry," according to its new policy.
The retail giant's initiative toward a cruelty-free site has not gone unnoticed. "PETA applauds ASOS for leading the charge for compassion in fashion," PETA's director of corporate projects Yvonne Taylor said in a press release.
Prior to ASOS, over 140 brands, including Zara and Topshop, have decided to go mohair-free after PETA's investigation. For a major retailer with over 850 labels sold worldwide, ASOS' push is one more stride toward making the entire fashion industry better. We are just waiting to see which brand/retailer will follow suit next!