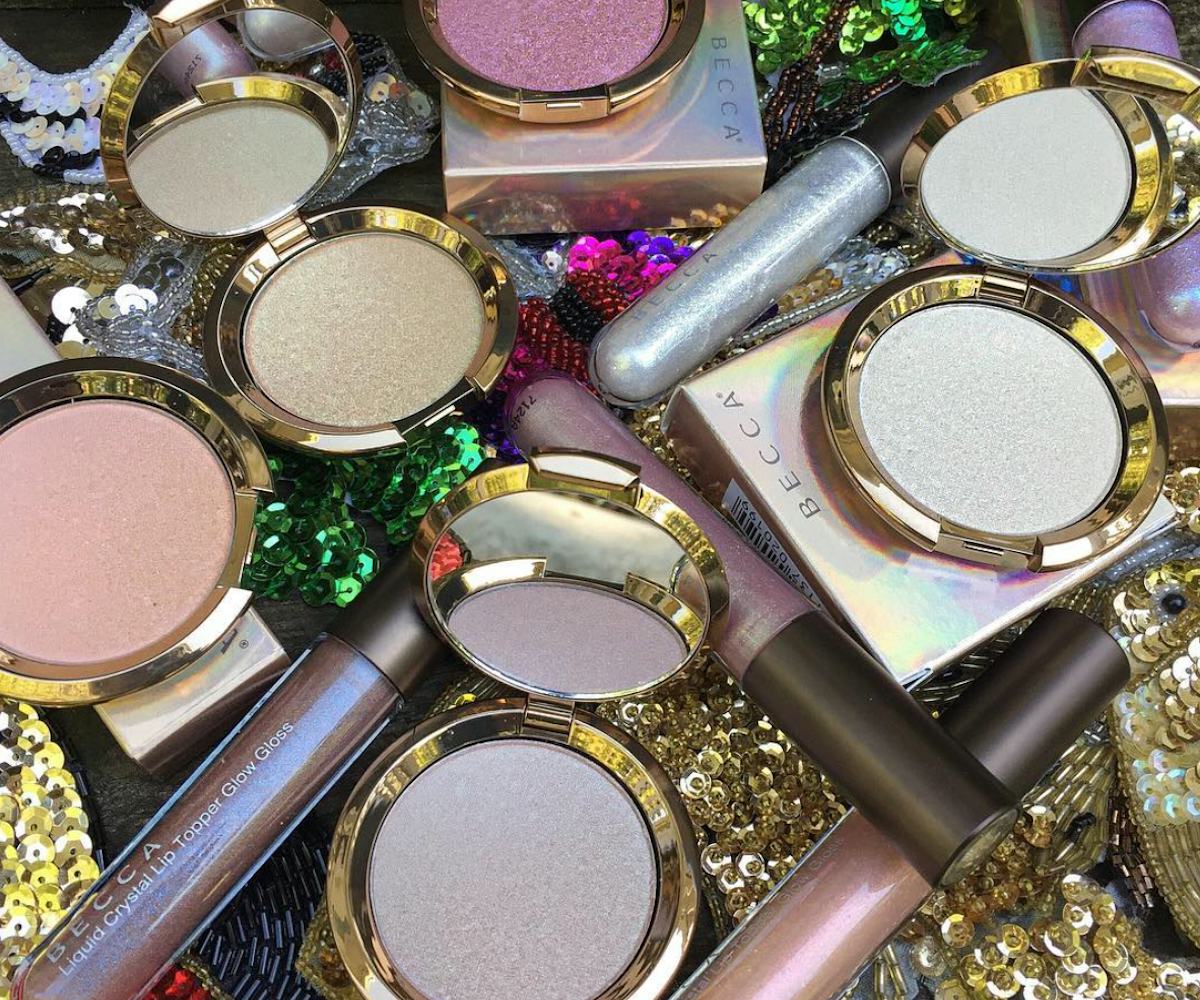 Photo via Instagram/@kerrycole15
Becca Cosmetics' New Highlighter And Lip Gloss Line Is A Holographic Crystal Fantasy
It's hard to tell whether the unicorn panopoly of 2017 is dead or just getting started, but sparkles and shimmer are far from over. For example, let's take a look at Becca Cosmetics' newest crop of crystalline highlighters and lip glosses.
Coming soon, a new overwhelmingly comprehensive line of sparkly products from the brains of Becca Cosmetics' style director Kerry Cole will be introduced to help keep this summer as glittery as possible. "These kaleidoscopic formulas shift shades as they catch the light to create hypnotizing colour with a metamorphic finish," Cole wrote on Instagram. Allure went as far as comparing the shiny color-changing makeup to a mood ring.
According to Trendmood, the new line is comprised of the Becca Light Chaser Highlighters and Liquid Crystal Glow Glosses. The Light Chaser Highlighters are offered in the following styles: Amethyst Flashes Geode; Topaz Flashes Gilt; Pearl Flashes Gold; and Rose Quartz Flashes Seashell. Shades of Liquid Crystal Glow Gloss include: Amethyst X Geode; Topaz X Gilt; Champagne Dream x Belini; Opal x Jade; Pearl x Gold; and Rose Quartz x Seashell. You, too, can fulfill your holographic fantasy with the twinkly gem-themed color palettes.
This isn't the company's first foray into inventive products: Earlier this month Becca Cosmetics partnered with clap-back queen Chrissy Teigen for some less holographic-looking pink bronzers and highlighters.
Some of the new products are available as early as next week. Check out the previews on Instagram, below: