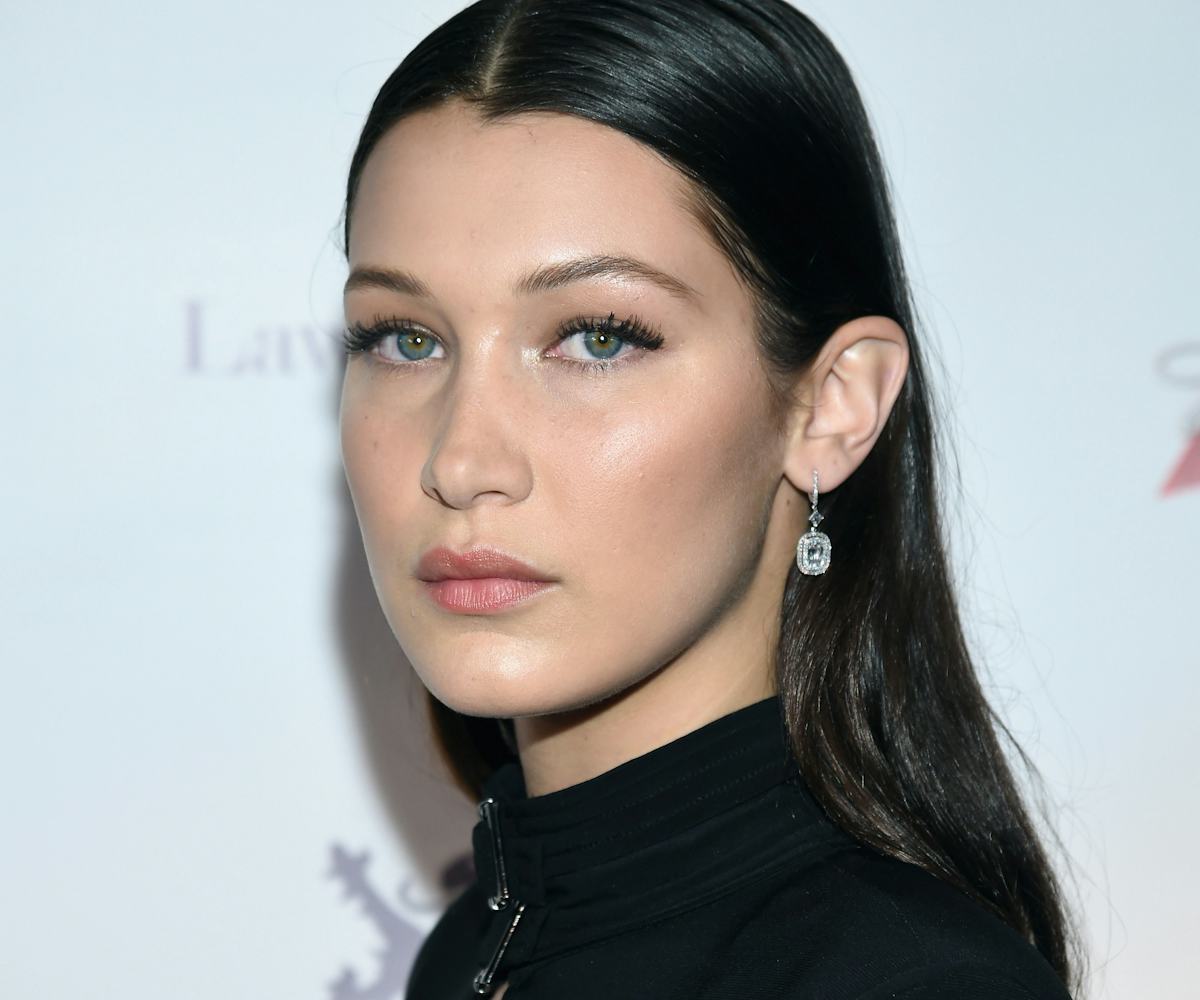 Photo by Dimitrios Kambouris/Getty Images.
Bella Hadid Just Landed A Major Fashion Campaign
It's getting pretty tough to go anywhere without mention of the Hadids. Early this morning, Gigi was back on our radar reclaiming her video girl title for "good friend" Zayn Malik's debut solo single "Pillowtalk." Surprisingly, Bella has had no trouble carving her own path apart from her older sister. She continues to blaze through runway after runway with some of the top high fashion brands including Desigual, Balmain, and Chanel. At the age of 19, Bella has also already faced life-changing obstacles like her battle against Lyme disease that she fights alongside her mother and brother.
But today, Hadid has good news to share! Following her snagging a cover on the latest issue of Elle Brazil, Hadid revealed another gold star that she's added to her resume: Marc Jacobs' Spring 2016 campaign. The iconic designer broke the news on Instagram with a campaign image shot by David Sims. In the photograph, Hadid is surrounded by angsty models dressed in rock-and-roll meets Americana inspired getups. Based on what we can see here, the new Marc Jacobs collection has a whole lot of glitter, leather, and studs. When the first ad of Lana Wachowski was released, Marc Jacobs posted the following statement:
"This season's ad campaign represents a series of connected events; a visual narrative. It is a personal diary of people who have and continue to inspire me and open my mind to different ways of seeing and thinking. 
The spectrum of individuals photographed in our Spring/Summer 2016 ad campaign represent a celebration of my America. In collaboration with photographer David Sims and stylist Katie Grand, the people featured in our campaign personify this collection of fashion through their individuality. Collectively, they embody and celebrate the spirit and beauty of equality."
Thus, including someone like Bella in this campaign is actually a very big deal. Take a look at Bella's latest Marc Jacobs ad, below!