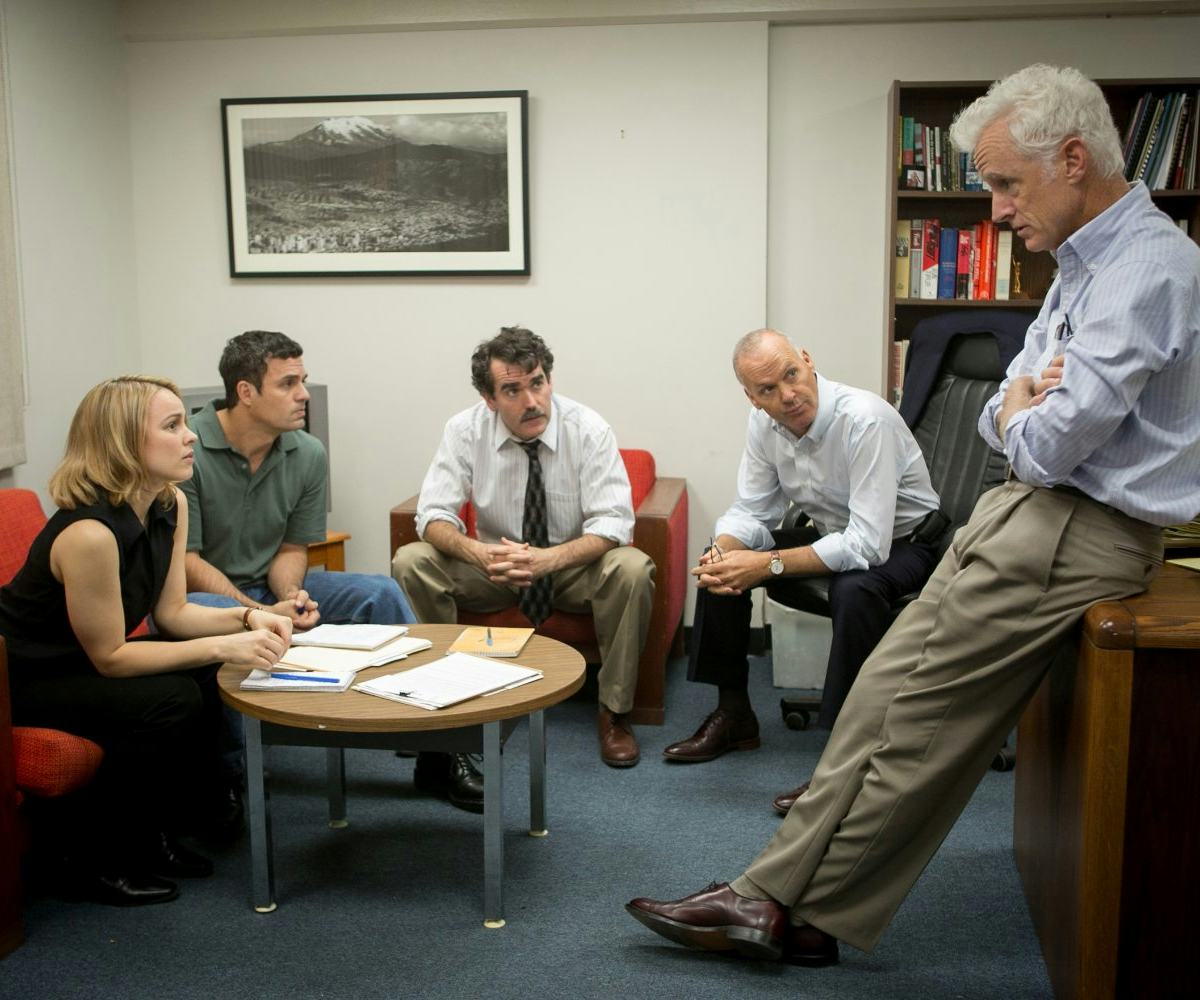 Photo Courtesy of Open Road Films
7 Best Picture-Winning Films To Watch On Netflix
Academy award-winning movie and chill?
Netflix swept up a record number of films from this year's Sundance Film Festival and is slated to release a shit-ton more over the coming months. Meaning, the streaming site will become even trickier to navigate than it is now, leaving so many killer films under the radar of subscribers. Including some noteworthy Oscar favorites.
Since the Academy Award for Best Picture was first given out in the 1920s, 88 films have gone home with the elusive title. There doesn't seem to be a rhyme or reason to which ones Netflix has sought to include for viewers to watch—and many have eluded the company—but, what's more important, there are seven available right this very moment. 
Click through the gallery below to see each of the Oscar-winning films Netflix has to offer. From epic biopics to fantasized dramas, each movie offers a different experience. If you're still desperate to get your hands on the rest of these films, have no fear. Nearly all of the Best Picture Award winners are available by way of Netflix's DVD renting option. 
Spotlight (2016)
See the true story unfold of how The Boston Globe's "Spotlight" team uncovered the systemic child sex abuse by Roman Catholic priests in the Boston area.
No Country for Old Men (2008)
Cormac McCarthy's novel-turned-Coen Brothers movie, No Country for Old Men, is a Western cat and mouse chase that begins when a hunter steals two million dollars from a drug deal gone wrong.
Shakespeare In Love (1999)
Gwyneth Paltrow plays William Shakespeare's imagined lover and muse in this film, which depicts the time he wrote his famous Romeo and Juliet play.
Braveheart (1996)
Sir William Wallace (Mel Gibson) avenges his secret bride's unfair death by staging a rebellion against King Edward I of England.
Amadeus (1985)
This imagined biopic of Wolfgang Amadeus Mozart follows Italian composer Antonio Salieri's jealousy for the famed composer. His spite eventually drives him to murder and steal Mozart's final "Requiem," which he plans to premiere as his funeral. It's peak fictionalized petty.
Patton (1971)
Based on the biography Patton: Ordeal and Triumph by Ladislas Farago and Omar Bradley's memoir A Soldier's Story, Patton biographically portrays U.S. General George S. Patton during World War II.
Gentleman's Agreement (1947)
Gregory Peck plays a journalist, who goes undercover as a Jewish man, in order to expose the prevalent antisemitism in New York City and Connecticut.