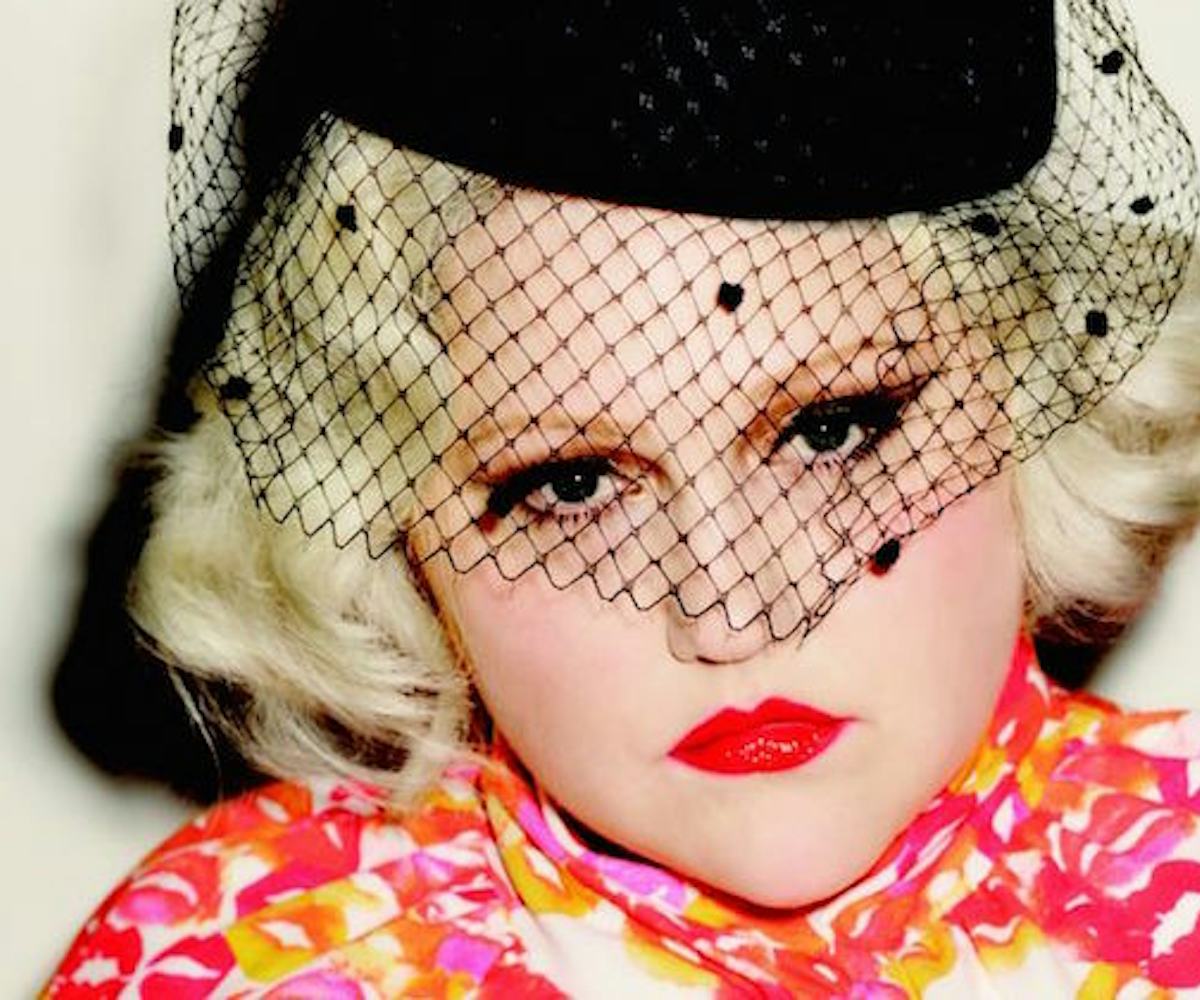 Image via Beth Ditto.
Beth Ditto's New Plus-Size Collection Is Just That Good
Everyone, put your paws together and thank Racked for this. Well, no, actually, thank singer and firebrand Beth Ditto for this amazing collection of plus-size pieces that transcend the plus-size label. Still, thank Racked for at least bringing it to our attention.
In any case, Beth Ditto's first full collection under her own name is, as you can see in the slideshow, a true parade of perfect cocktail-hour/late-night creations that speak first to fashion and then to plus-size needs. It would be sort of insulting to say that this collection is chic despite being tailored for an audience that fashion so often overlooks. Hell no. This collection is just straight-up dope no matter which way you put it. As Ditto says herself it's, "Fashion for plus size women who deserve to love their bodies AND their clothes, who want access to the same high quality fabrics and craftsmanship everyone else has. Something beyond the uber-cheap, disposable fast-fashion that's pushed on us."
And this isn't uber-cheap. Prices hover between $150 and $400—steep for some, but it brings sharp, indie plus-size looks on par with all those other brands that hawk similarly sharp, indie looks to women of smaller sizes for the same prices. That's a step toward equality in and of itself.
"I wanted to make pieces to last years. Beyond trends, beyond chain stores," Ditto says. "I wanted to create something all its own, something just for us, made with love and consideration." With these pieces and a Polaroid-style lookbook starring our personal fave Barbie Ferreira, it looks like she's done exactly that.
Visit Beth Ditto to shop and see the full collection and click through for the lookbook.
(Racked)