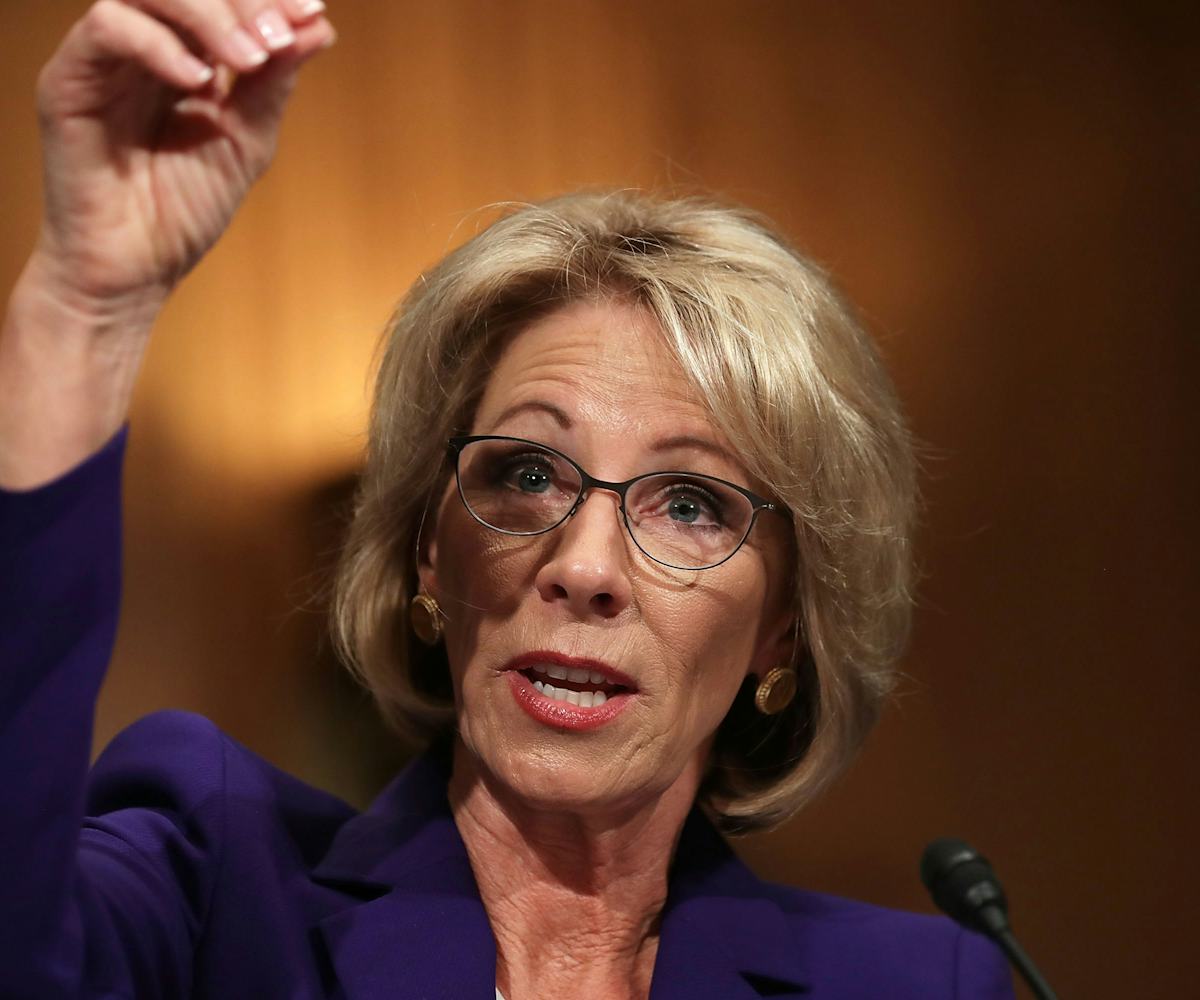 Photo courtesy of Chip Somodevilla / Getty images
Celebrities React To Betsy DeVos Becoming New Education Secretary
The country's education system took a big hit Tuesday after Betsy DeVos was confirmed as Education Secretary following a nail-biting 51-50 vote by the Senate. In fact, the vote was so tight, that it fell on Vice President Mike Pence to cast the tie-breaker, a first in the history of the U.S. Senate.
DeVos' nomination had been the source of major controversy both in Washington and beyond. The wealthy Republican donor has no experience working within the U.S. education system, something that became quite apparent during her confirmation hearings. DeVos came off as incredibly incompetent and ill-equipped for the job, so much so, that even those who usually ignore politics became actively involved in making sure that DeVos didn't win the nomination. After all, this is the same woman that said guns should be allowed in schools to protect young students from potential grizzly bear attacks.
So when DeVos' confirmation was announced, critics flooded social media to voice their disappointment, shock, and flat-out disgust at the GOP's failure to put country ahead of party. Among those critics were celebrities that included Ilana Glazer, Seth MacFarlane, Zach Braff, and even Trump supporter Piers Morgan. Check out their, and more, celebrity reactions to DeVos' confirmation here.