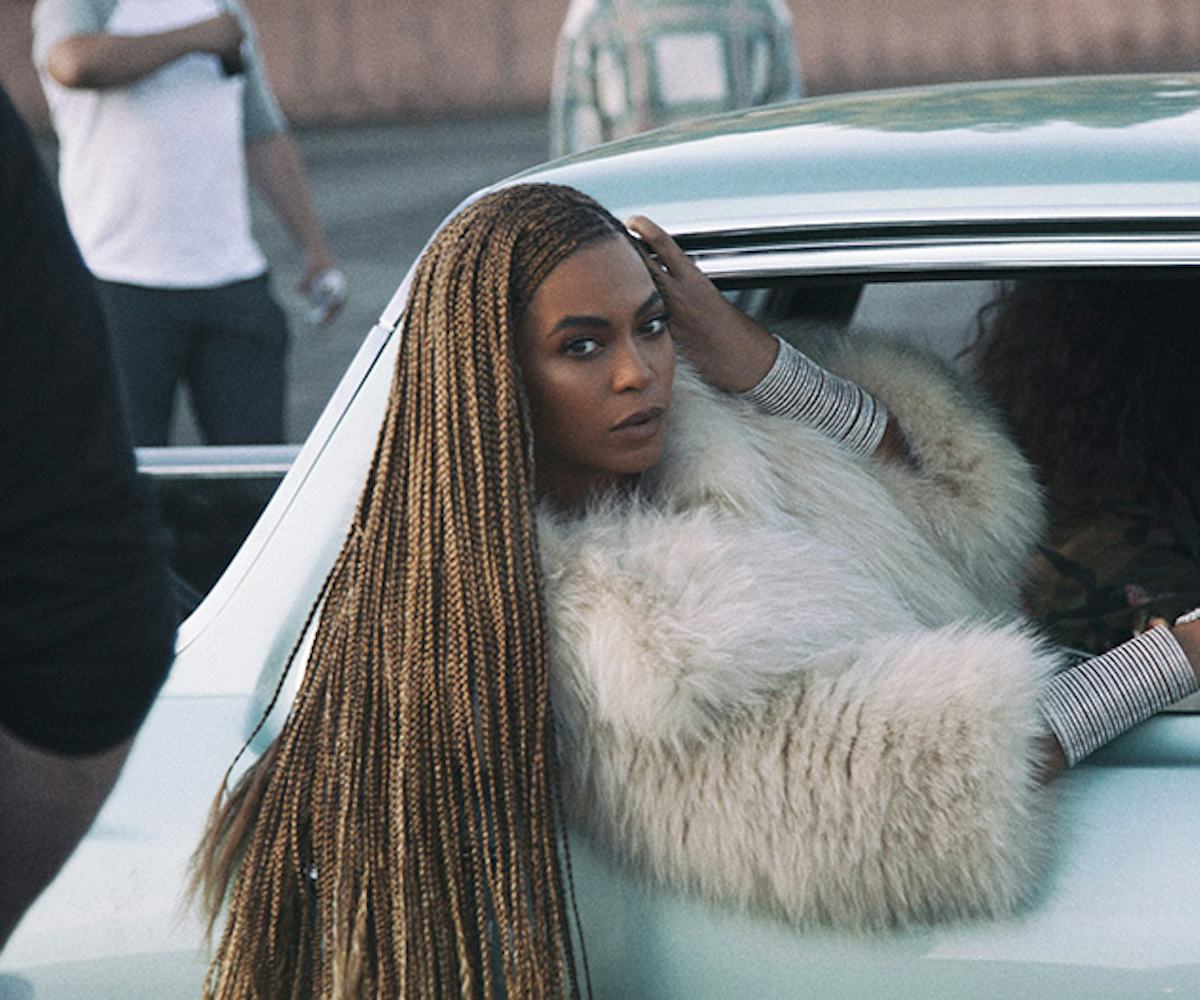 Photo courtesy of Parkwood Entertainment.
Beyoncé Made A Playlist, Called It "Hot Sauce"
If ever you've wondered what music Beyoncé listens to (and let's be real, who hasn't?), here's a little preview. Straight from King Bey herself comes the "Hot Sauce" playlist, a 13-song deep mix that goes hard in the paint.
Beyoncé mixes together 2 Chainz and Future with artists-to-know Kelela and Tory Lanez. The name of her mix is lifted from her tour de force of a song "Formation," where she sings about having "hot sauce in [her] bag" as a way of illustrating another lyric from the song: "Earned all this money, but they never take the country off me." Consider this the musical version of hot sauce, expertly made by Beyoncé Knowles-Carter, herself. 
The full tracklist is below. Only Beyoncé could kick a playlist off with Beyoncé. Meanwhile, listen to it over at Tidal. (You got that free trial, right? After ANTI's release and "Formation," everyone should have it…)
1. "Formation" - Beyoncé
2. "Watch Out" - 2 Chainz
3. "New Level" - A$AP Ferg
4. "502 Come Up" - Bryson Tiller
5. "Go All Night" - Kelela
6. "Say It" - Tory Lanez
7. "Cut It (feat. Young Dolph)" - O.T. Genasis
8. "The Bird" - Anderson .Paak
9. "Jersey" - Future
10. "Blasé" - Ty Dolla $ign
11. "Pipe It Up" - Migos
12. "Ran Off On Da Plug Twice" - Plies
13. "Pimp Tha Pen (feat. Lil' Keke)" -  DJ Screw