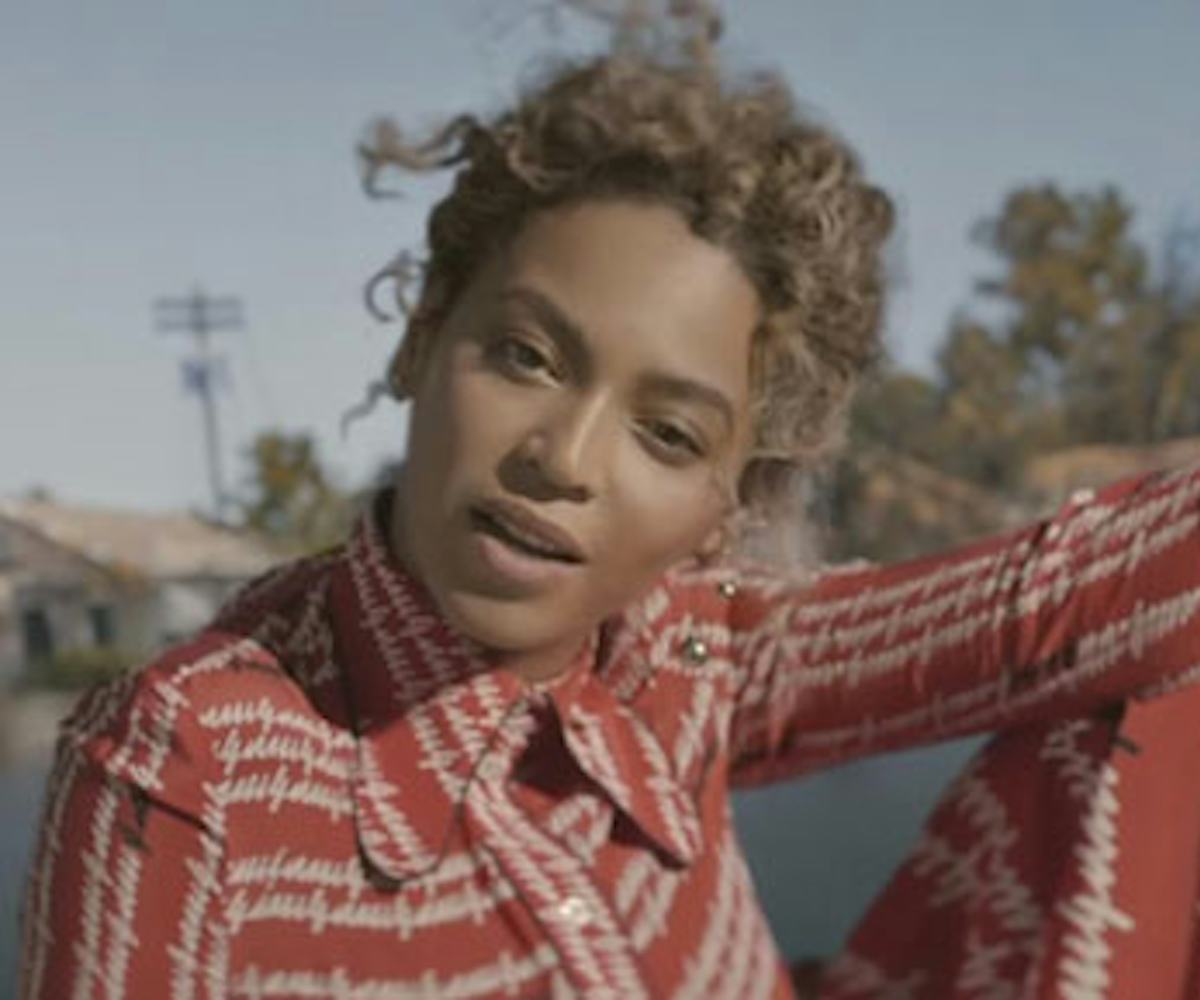 Photo courtesy of VEVO.
Beyoncé's "Formation" Video Goes Even Deeper Than You Thought
Did you think that we were finally done talking about "Formation"? Surprise! Think again. OK, so we've already covered how the song is an anthem for black women everywhere. The music video takes some shots at police brutality, and the most obvious element that almost goes without saying is that it's set in New Orleans. Oh yeah, and real documentary footage is incoporated into the visuals which makes the whole thing even more groundbreaking. In the span of one weekend, Beyoncé managed to touch on so many areas of black history from the past and the present. 
Today, we've been informed that the beginning of the video holds more signficance than we initially realized. The voice of the narrator belongs to late YouTube star Messy Mya (aka Anthony M. Barre). In 2010, the 22-year-old rapper and comedian was murdered in New Orleans. By sampling his voice, Beyoncé—or rather, Melina Matsoukas—is honoring his life in one of the most validating ways.
This is what really happened in New Orleans, a vibrant city rich with so much culture that continues to struggle with crime and violence. For Beyoncé, it's always about the little things counting for something much bigger than herself. Class is in session and Queen Bey has schooled us once again.
(via i-D)