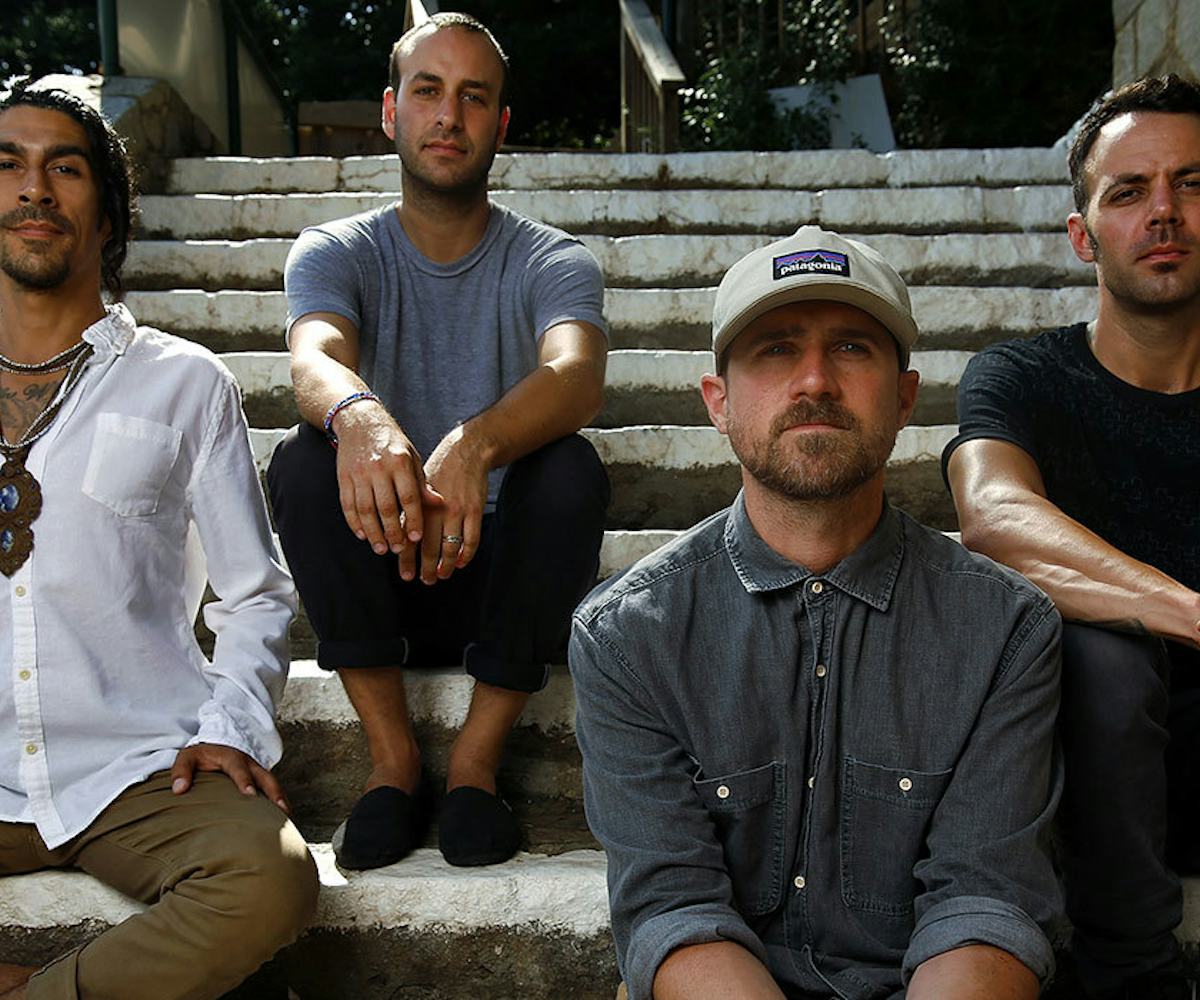 Photo by Brandon Sloter
Sexual Misconduct Allegations Lead Brand New To Cancel Tour
This pattern is exhausting
There's a pattern emerging from the daily growing number of sexual misconduct and abuse allegations against prominent and not-so-prominent men in power. First, a victim comes forward with their story; the story begins circulating social media before media outlets begin reporting on it and reaching out to the respective parties for comment. Then, an apology of sorts is released, but the fallout for the reported predator continues.
Brand New is the latest to experience this. Last week, a woman by the name of Nicole Elizabeth Garvey said frontman Jesse Lacey asked her for nude pictures and to watch him masturbate over Skype. Garvey says she was 15 at the time of Lacey's solicitations. Her since-deleted Facebook post says Lacey "manipulated the hell out of me, demanded specific poses/settings/clothing, demeaned me, and made it clear that my sexuality was the only thing I had to offer."
Lacey apologized for his actions, saying he was driven by a "dependent and addictive relationship with sex" and how sorry he is for using his power to get off. Lacey writes, "I am sorry for how often I have not afforded women the respect, support, or honesty that they deserved, and which is their right."
Brand New has, following the fallout pattern, canceled their remaining Science Fiction tour dates, citing "events of the last few days" as the reason. This happened to Louis C.K. and the release of his new movie, I Love You, Daddy, and Kevin Spacey and his role in the forthcoming All the Money in the World movie, which is being reshot with Christopher Plummer as Spacey's character. Earlier this summer, NYC-based queer punk duo PWR BTTM had their entire sophomore album release cycle, tour included, fall through due to multiple individuals coming forward with stories of sexual abuse against its members. 
"The fact remains that none of us get to put a wall up between who we are and who we were," Lacey says. "I am not above reproach, and no one should be."