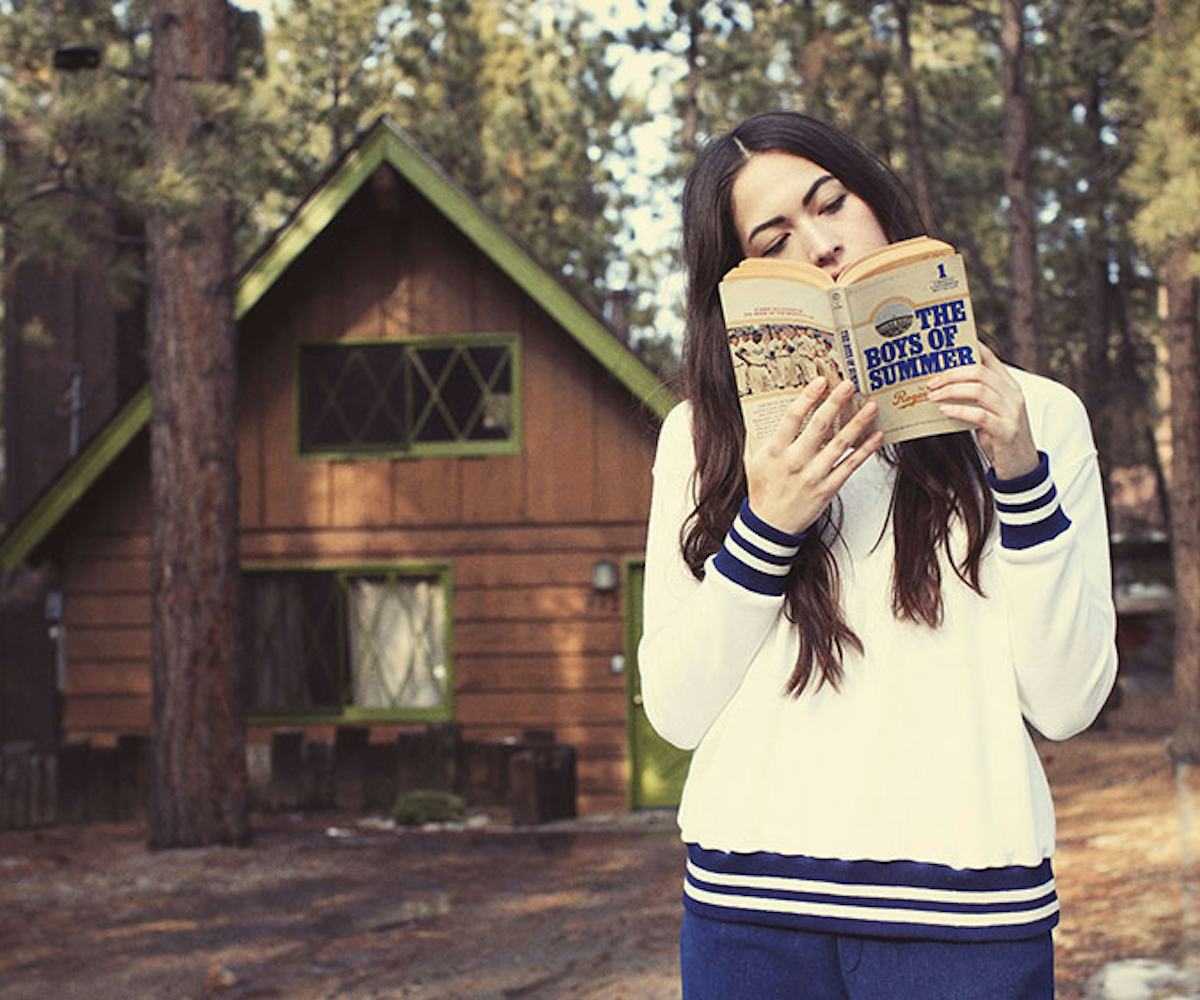 this collection is 'wet hot american summer' meets wes anderson
'70s-inspired summer-camp basics
Confession: If adult summer camp wasn't so inherently creepy, we'd take a few sick days and head over there right now. But since it kind of is, the closest we can get to recreating those cabin memories is by building a massive bed-sheet fort and watching Wet Hot American Summer. Unfortunately, though, since we're technically "grown up," we no longer fit in our old, musty Camp Chipawonga tee and short set. Luckily, CAMP has got us covered with a brand new collection of '70s-inspired basics.
The collection, which launches today, features a matching bralette and lace-up short set, graphic and baseball tees, heather-gray henleys, and the greatest striped shirt you'll ever get your hands on. Paired with suede bell-bottoms, knee-high tube socks, cheeky shorts, and Coke-can hair rollers, the line (and its lookbook) offers a nostalgia-fueled escape from February's snow-filled reality. Also, it's essentially what the cast of Wet Hot American Summer would wear if Wes Anderson was directing it, so you really can't go wrong.
Click through the gallery for style inspiration. Then grab your The Boys Of Summer paperback, put on your favorite vinyl, and shop the collection here.
"Camp Collection draws a lot of influence from Wet Hot American Summer," says designer Tamar Wider. "The camp in the movie was exactly like the camp I went to growing up, Camp Sabra."