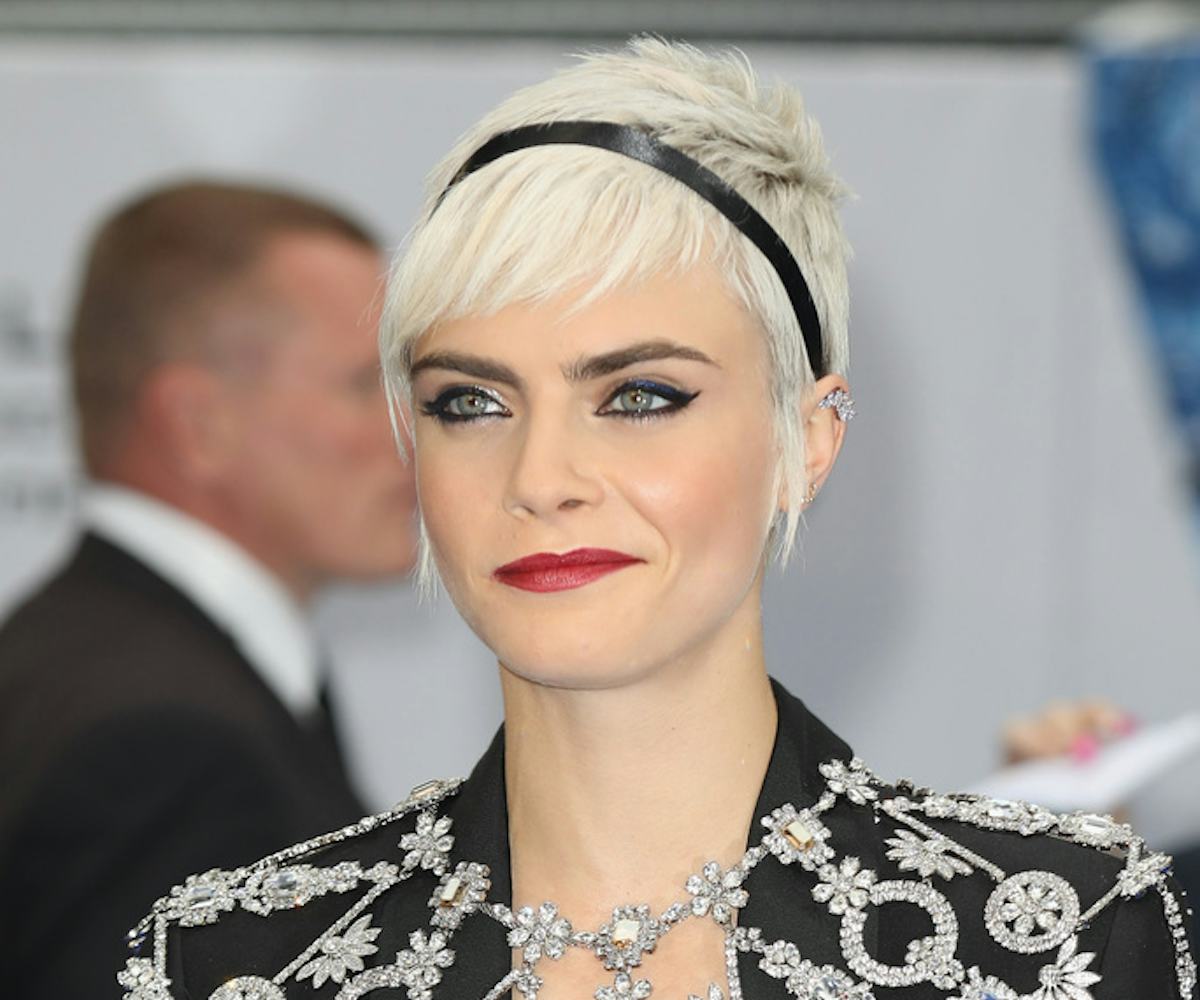 Photo by Tim P. Whitby/Getty Images
Cara Delevingne's New Pink 'Do Is A Call To Dye Our Hair Before Summer's Over
We just got served some silvery-pink millennial magic
Ever since news broke that Cara Delevingne cut all her hair off, we knew we had some major looks coming our way from the styling and color department.
Over the past few months, the beauty chameleon has rocked everything from a shaggy cropped pixie cut to a completely buzzed head (which she painted silver for her Met Gala look!). However, her latest 'do has us reaching for scissors, boxed bleach, and Manic Panic.
At the final premiere of her Valerian tour in Mexico City, the model-turned-actress (and now, singer) debuted a new millennial-approved look courtesy of
. A shimmering, silvery pink color has now blessed her super-cropped locks, and we're all for it. Our favorite part: The faded pastel shade reads "badass alien princess" more so than it does "unicorn."
In Roszak's post, she preaches that any woman considering going for the chop should just "DO IT!" We're certainly considering the idea.
That hair, paired with some sci-fi-inspired Versace? Pure red carpet gold.
Excuse us while we go raid the nearest beauty supply shop.