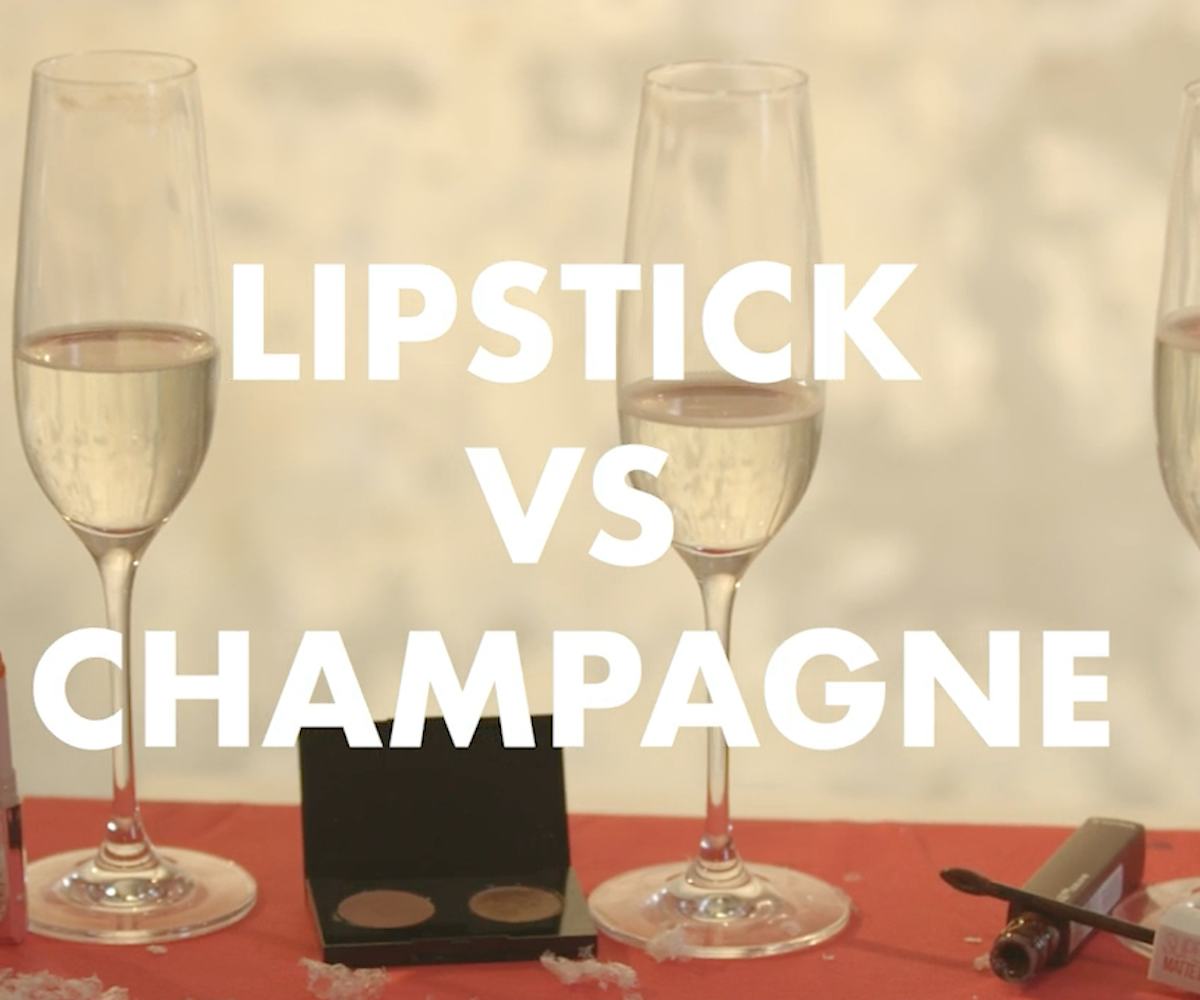 Lipstick Vs. Champagne: The Ultimate New Year's Eve Challenge
Which lipsticks stayed put?
Last week, we showed you different ways you can put a holiday twist on some of the world's most classic drinks. But one thing we didn't show you is whether or not your lipstick will hold up against this endless stream of drinks—until now.
A bunch of us at NYLON tested out lipsticks from brands including Fenty Beauty, Charlotte Tillbury, Laura Mercier, and more, to see which would last through a glass of champagne. It's a hard job, but someone has to do it.
So, which ones made the cut? You'll have to watch the video to find out. 
Credits:
Producer: Maura Gaughan 
Camera: Dani Okon 
Editor: Charlotte Prager