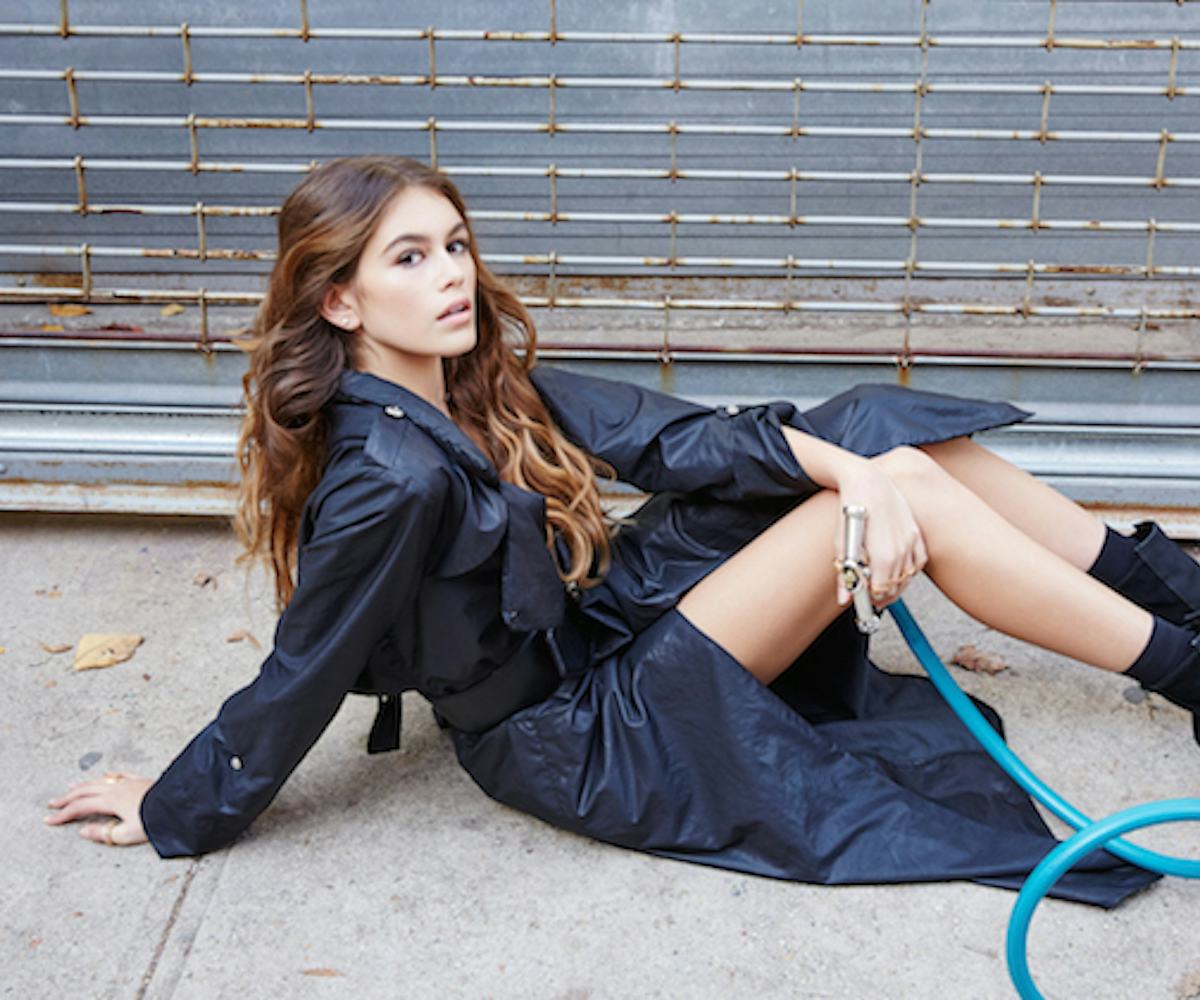 Image courtesy of Chrome Hearts.
See Cindy Crawford's Daughter Slay It In The New Chrome Hearts Campaign
We've been tracking the rise of young, burgeoning model, and, yeah, celeb scion Kaia Gerber for a bit. Now, we've just seen photos of her most assured, most poised work yet.
Bringing her prodigious eyebrows to the shoot, Cindy Crawford's 14-year-old daughter looks quite the professional in accessories brand Chrome Hearts' spring 2016 campaign. Following close on the heels of other celeb models for the brand Gigi and Bella Hadid, Gerber isn't an expected fit for Chrome Hearts' leather-and-steel rock 'n' roll feel—but, dammit, it works. 
Shot by brand co-owner Laurie Lynn Stark with makeup by Vincent Oquendo, it's more proof that Gerber is a rising face and name who'd probably be legit with or without her royal heritage. Don't walk on this one.
Click into the slideshow to see all the amazingness.