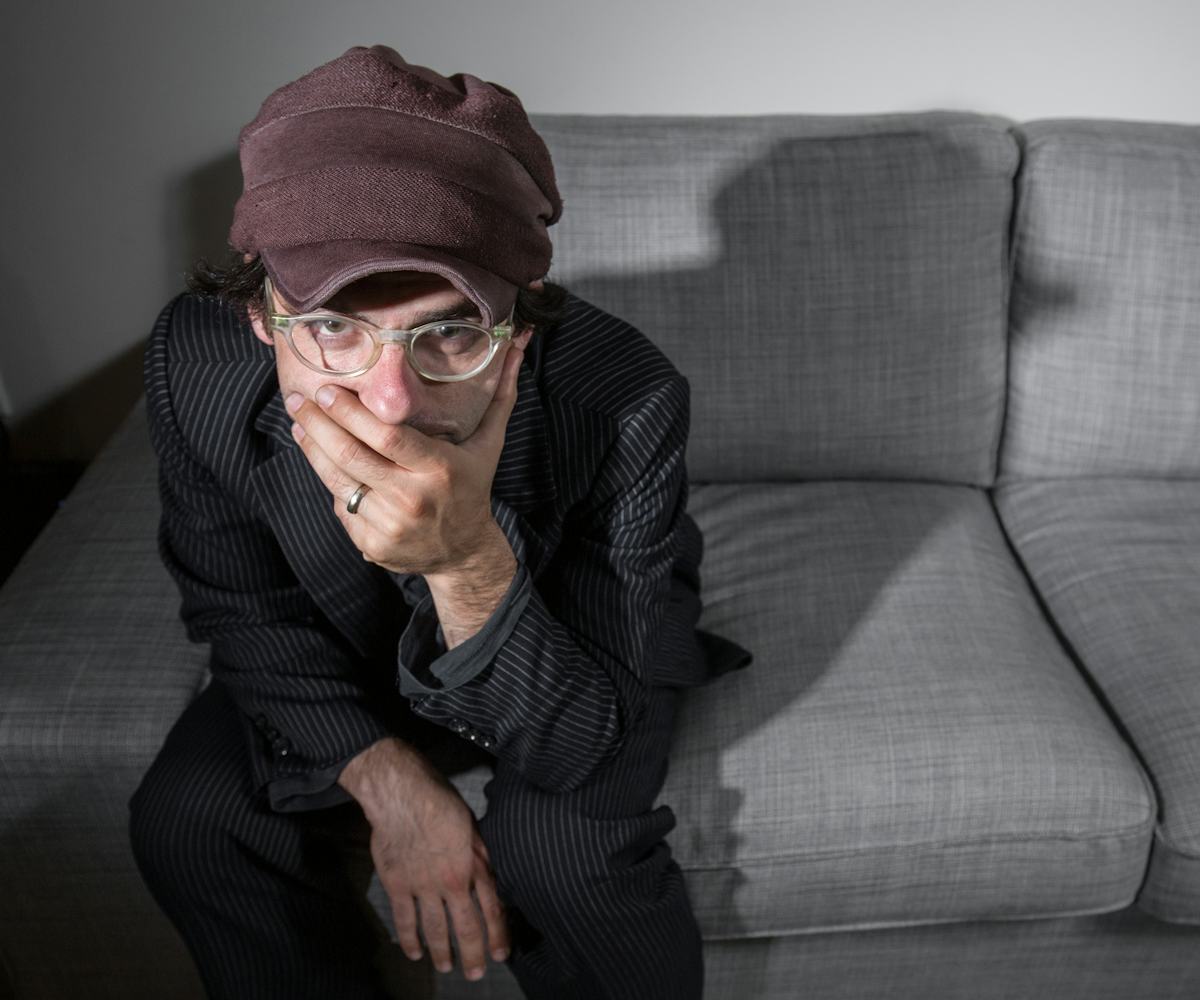 Photo by Michael Regan
Listen To The Brand-New Clap Your Hands Say Yeah Song
Alec Ounsworth debates "hanging in there" in this new track.
Alec Ounsworth, the vocalist, multi-instrumentalist, and songwriter behind Clap Your Hands Say Yeah, is back at it again with "Better Off." The track is featured on his soon-to-be-released album The Tourist, due out on February 24. Ounsworth started making waves back in 2005 when he dropped the band's debut album on his own, and miraculously earned a spot on NPR's "The 50 Most Important Recordings Of The Decade." 
This new song doesn't stray from past Clap Your Hands Say Yeah's previous work, maintaining the apparent inspiration from Ounsworth's musical idols such as Tom Waits and Nick Cave. "Better Off" is filled with lush keyboards and atmospheric guitar riffs from the start, ushering in Ounsworth's raspy vocals. 
The Tourist was written in a time of deep soul searching for Ounsworth, and "Better Off" offers a glimpse into his thinking. "It questions the idea of hanging in there versus moving on, despite its difficulties," he told us. "Some people run a little bit and are left in something that resembles permanent limbo and consider themselves better off than having ventured into the great unknown. You know, hanging on in quiet desperation…'"
The bridge makes us want to roll down our windows and turn the stereo up on a long drive as we listen to Ounsworth sing "Better off than doing nothing/ Doing what I'm doing now" over acoustic guitar and drums. Hear it for yourself and stream the song, below.