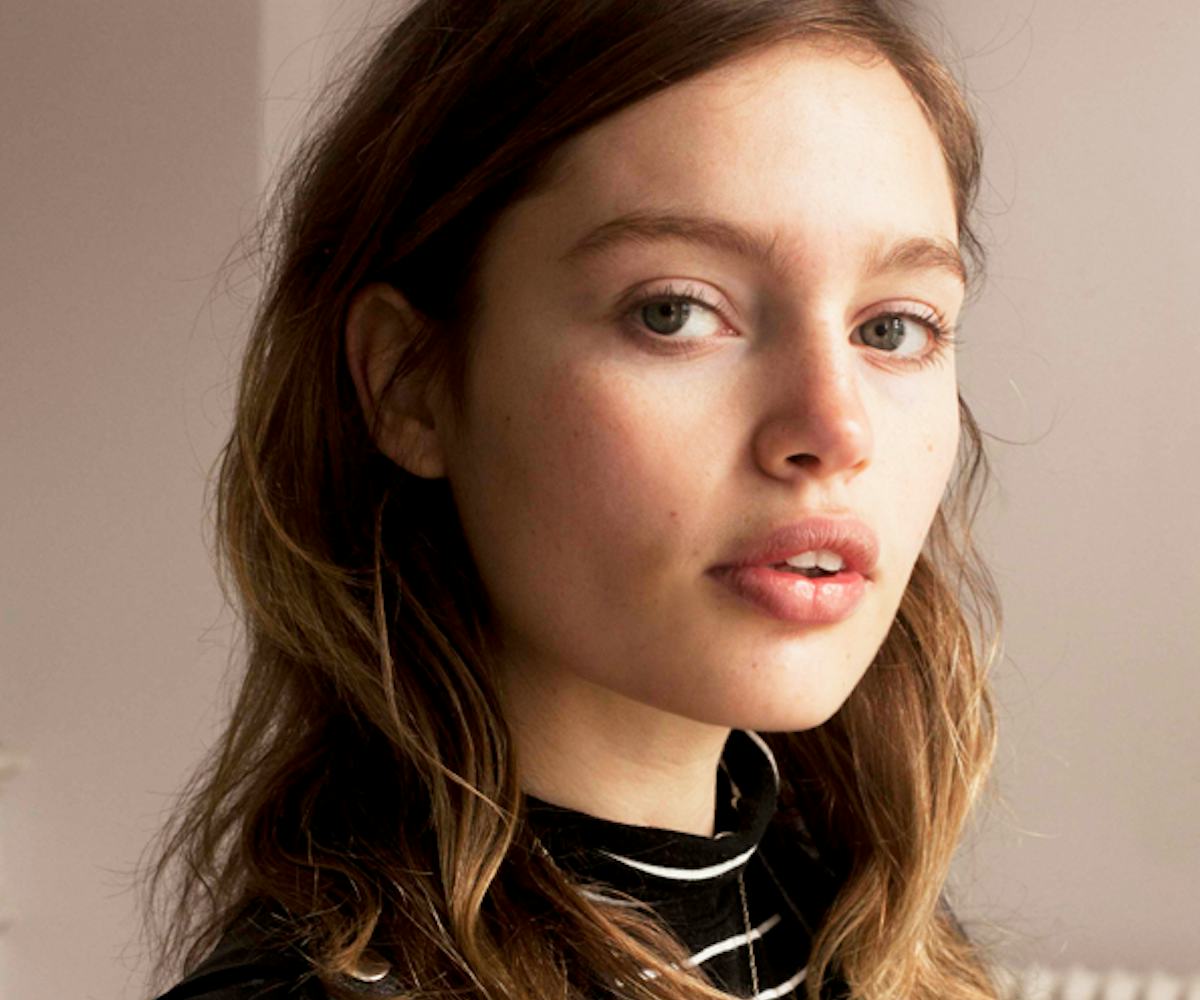 the coolest models on tumblr
Tumblr feed looking a little bit stale?! Luckily for you, we've got just the thing you need to get refreshed...and it comes courtesy of some majorly cool girl models.
Not only are they great in front of the camera, these famous faces are pretty much wizards at the internet as well (not surprising at all, we know). We've already been schooled on Instagram by Ali Michael, prepped on blogging basics by Cailin Hill, and now that our Instagram follow list is all stocked up with models, it's time to turn to Tumblr.
From NYLON favorites like Staz Lindes and Teresa Oman to haute couture regulars like Anja Rubik, we've compiled the very best model Tumblrs in the gallery right here. And if you notice an overload of funny selfies, sunsets, and puppies while doing so, you're not the only one. Models: they're just like us? 
Click through for our must-follow list, and if you think we left anyone out, tell us in the comments! 
Who: Teresa Oman
Tumblr: http://diddysback.tumblr.com
Who: Cara Delevingne
Tumblr: http://iamcaradelevingne.tumblr.com/
Who: Anja Konstantinova
Tumblr: http://lickthecat.tumblr.com/
Who: Charlotte Carey
Tumblr: http://charlottecarey.tumblr.com/
Who: Anja Rubik
Tumblr: http://anjarubikblog.tumblr.com/
Who: Staz Lindes
Tumblr: http://stazia.tumblr.com/
Who: Imogen Barron
Tumblr: http://imogenebarron.tumblr.com/
Who: Larissa Hoffman
Tumblr: http://larissahofmann.tumblr.com/
Who: Jessica Hart
Tumblr: http://larissahofmann.tumblr.com/
Who: Karlie Kloss
Tumblr: http://klossgloss.tumblr.com/
Who: Cailin Hill
Tumblr: http://themodelburnbook.tumblr.com/
Who: Chantal Stafford-Abbott
Tumblr: http://chantalstaffordabbott.tumblr.com/
Who: Coco Rocha
Tumblr: http://oh-so-coco.tumblr.com/
Who: Kelly Mittendorf
Tumblr: http://kmitt.tumblr.com/
Who: Hailey Baldwin
Tumblr: http://haileyrhode.tumblr.com/
Who: Hilary Rhoda
Tumblr: http://hilaryhrhoda.tumblr.com/
Who: Chloe Norgaard
Tumblr: http://artoftranslation.tumblr.com/
Who: Kel Markey