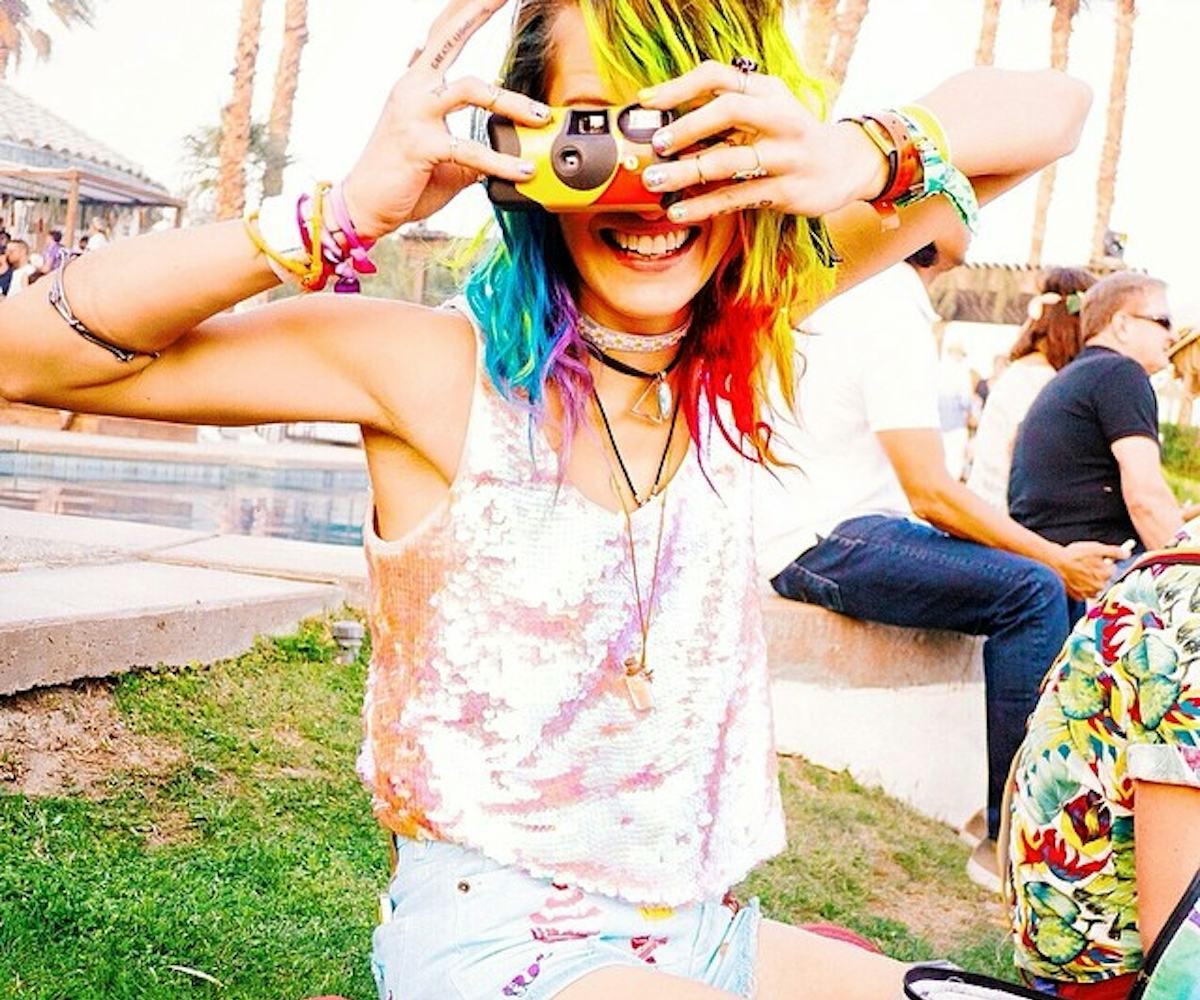 photo via @chloenorgaard instagram
insta files friday: #modelswhogram
Welcome to Insta Files Friday, where we'll give you an insight to some of Instagram's craziest/weirdest/coolest/fill-in-the-blank sub-cultures. We'll tell you Insta accounts you need to look out for and why. All you have to do is click "Follow" and we guarantee your feed will get a lot more interesting. Also don't forget to follow us @NYLONMag for instant updates on all things of-late and great. Now get scrolling!
Remember the time when a supermodel wouldn't get out of bed for less than $10K? Well now their pretty little heads don't even have to leave their goose feather pillows. But no matter how strong anyone's #selfiegame is, it gets a little old. For us, it's all in the captions, so we've rounded up a list of the funniest models on Instagram. Press "Follow" and prepare to lol at your phone in public. 
Obviously we had to start our list off the model who once gave us the advice that the best instas have
"no filters ever and usually the more unflattering the better"
?
Rainbow princess, emoji queen. 
This model serves up tons of meme-worthy captions. And yes, she is Alec Baldwin's niece.
The best thing about the model/actress' Insta is that it promotes laughter and good causes, like rainforest preservation.
Catwalk darling Lindsey Wixson manages to translate her sweetness, sincerity, and wit in her gorgeous grams.
We love a girl who rocks The Reformation and recognizes how ridiculous it is to #hashtag #every #single #thing.
No matter how hard we try, words can't express how cool and quirky Moschino babe
is.
Tilda brings the funnies out of us, Hanne Gaby Odiele, Amanda Norgaard, Matt Hitt, and just about anyone else she manages to capture with her smartphone cam.
We love all of the British model's instas, especially the ones that include her hilarious 4-year-old son
.
If you fancy some vibrant/creative/seriously amusing photos, this Russian model's got plenty to go around.
"drinking at @lajuiceshop and reading astrology books because I'm in LA and that's what you're supposed to do here lol @kielp" - @ali_michael
"Fruit Loops @egotopiia @fazlihairandmakeup" - @chloenorgaard
"sketchy sunlight ☀️" - @haileybaldwin
"WRONG" - @lilycole
"The hair gods were with me last night." - @lindseywixson
"Dream team! @chloewise_ @markcarly @adamlevett (cat costume) #sorrynotsorry #furry #summertime #single #seriosly #tbt #thirtsythursdays #toomanyhashtags" - @therealashsmith
"Smokin lollies awl day" - @yostazyo
"Thursday tea time with Tilda! Bring yo kids bring yo wife. #notcreepy #myNYPD" - @tildalindstam
"'Talk to the hands cause the face ain't listening': today on set @maybelline" - @officialjdunn
"We've had a long day #timetowrap" - @dariastrokous