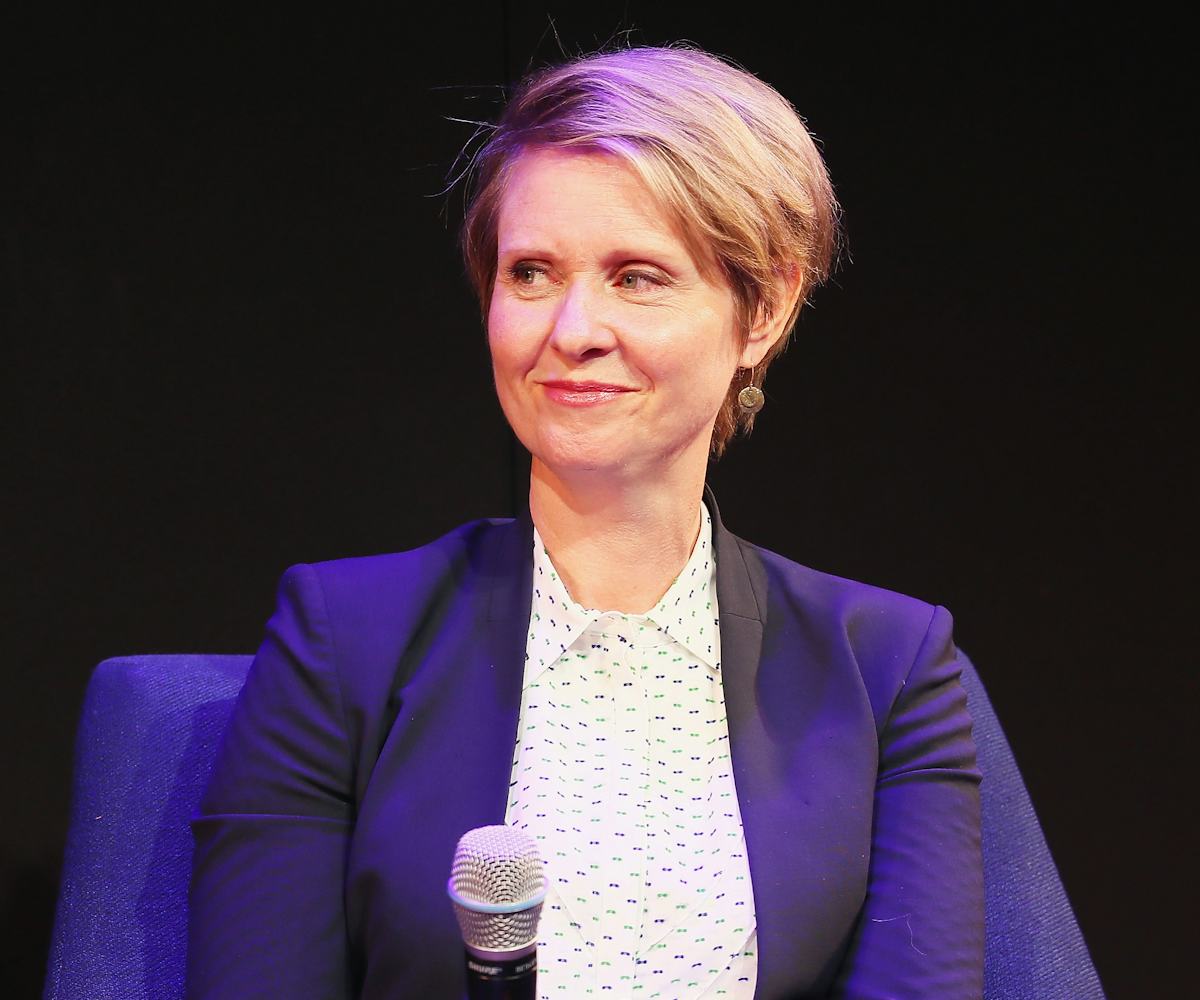 Photo by Astrid Stawiarz/Getty Images
Cynthia Nixon May Have Lost The Primary, But Cuomo Was Forced To "Make Concrete Commitments" To A Progressive Platform
Let's not get all Bernie-bros about this, please
Cynthia Nixon has lost the primary race for New York State governor to Andrew Cuomo, but all hope is not lost.
The actress of Sex And The City fame turned activist and near-political figure lost on a historically progressive platform to reigning Governor Andrew Cuomo, with Associated Press reporting her loss only a half hour after polls closed. 
Nixon shared words of optimism upon her loss, beginning, "While the result tonight wasn't what we had hoped for, I'm not discouraged. I'm inspired. I hope you are, too. We have fundamentally changed the political landscape in this state." Nixon rightfully claimed that her campaign "forced the Governor to make concrete commitments that will change the lives of people across this state," and we can hope that further pressures from progressive thinkers will push him towards making right on those commitments. 
Nixon went on to cite each facet of her campaign, from abolishing cash bail and ICE to fixing the subway systems and fighting for the rights for the queer community, and thanking those who supported her throughout. Check out the beginning of the thread, below, and head to Twitter for a serious dose of inspiration after a disheartening loss.