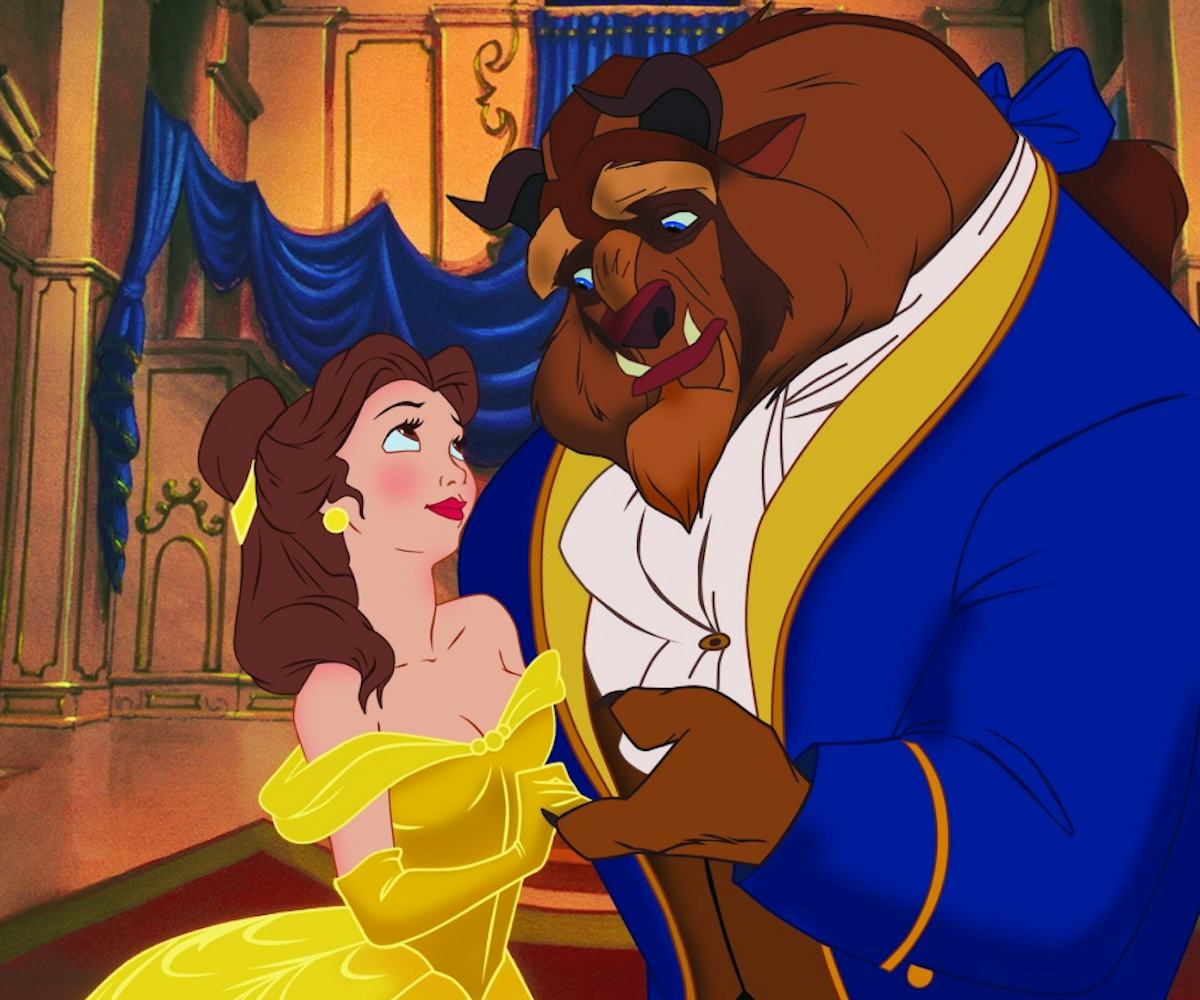 Photo courtesy of Disney
Disney's Live Action 'Beauty And The Beast' Looks Eerily Like The Original Animated Version
Check out these new images from the film courtesy of 'Entertainment Weekly'
Of all the adaptions of the classic French fairytale Beauty and the Beast, none were as popular as Disney's 1991 animated version, which became the first animated movie to reach $100 million at the North American box office, and the first to ever earn an Oscar nod for Best Picture. So it comes as no real surprise that Disney is sticking to the same blueprint for their upcoming live action update.
In our most comprehensive look at the film to date, which comes courtesy of Entertainment Weekly, we see Dan Stevens as the titular Beast, and Emma Watson as Belle, both looking like real life facsimiles of the iconic characters with whom we all grew up. Watson, who looks stunning in Belle's iconic yellow dress, expressed her excitement over recreating one of Disney's most beloved heroines. "I can't even think how many times I watched it as a child," Watson told EW. "I knew all the words by heart. I knew all the songs by heart." 
The photos also tease the rest of the cast, including Luke Evans as the dastardly Gaston; Josh Gad as his sidekick, Le Fou; Ewan McGregor, who voices the candelabra Lumière; and Sir Ian McKellen, who lends his bravura voice to help bring the clock Cogsworth to life. Kevin Kline, Emma Thompson, and Gugu Mbatha-Raw round out the cast of what's sure to be one of the biggest films of next year. Beauty and The Beast hits theaters on March 17. Check out the images below.