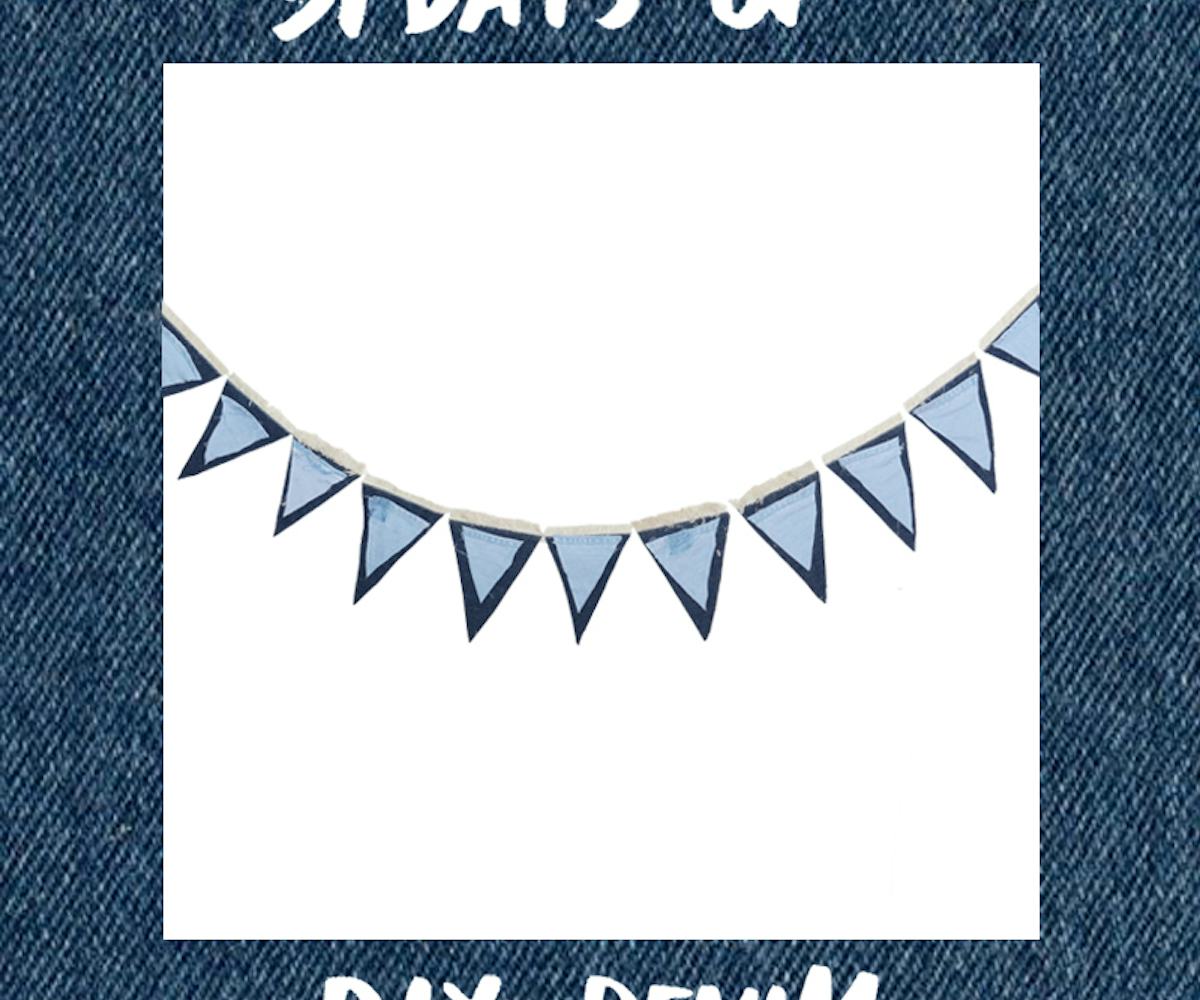 Photographed by Ricky Michiels.
31 Days of DIY Denim: Day 10, Denim Banner
Check out today's project
NYLON staffers created unique, DIY projects using denim in honor of our annual Denim Issue. Check back here every day of August to see a new project. 
What you'll need:
Scissors
Denim
Ruler
Thin marker
Hot glue gun
String
Directions:
Step 1: Cut large triangles out of base denim with scissors. (Pro tip: Measure the triangles with a ruler, to make them all the same size, and then draw on to the denim with a thin marker. You can also do this by cutting around the first triangle.)
Step 2: Cut smaller triangles of denim for the top layer with scissors.
Step 3: Using a hot glue gun, attach the small triangles in the center of the large triangles.
Step 4: Cut a piece of string to the length of your choice.
Step 5: Space your triangles, and then glue them onto the string with the hot glue gun.
Step 6: Wait a few minutes to dry.
Step 7: Hang up your banner/garland.