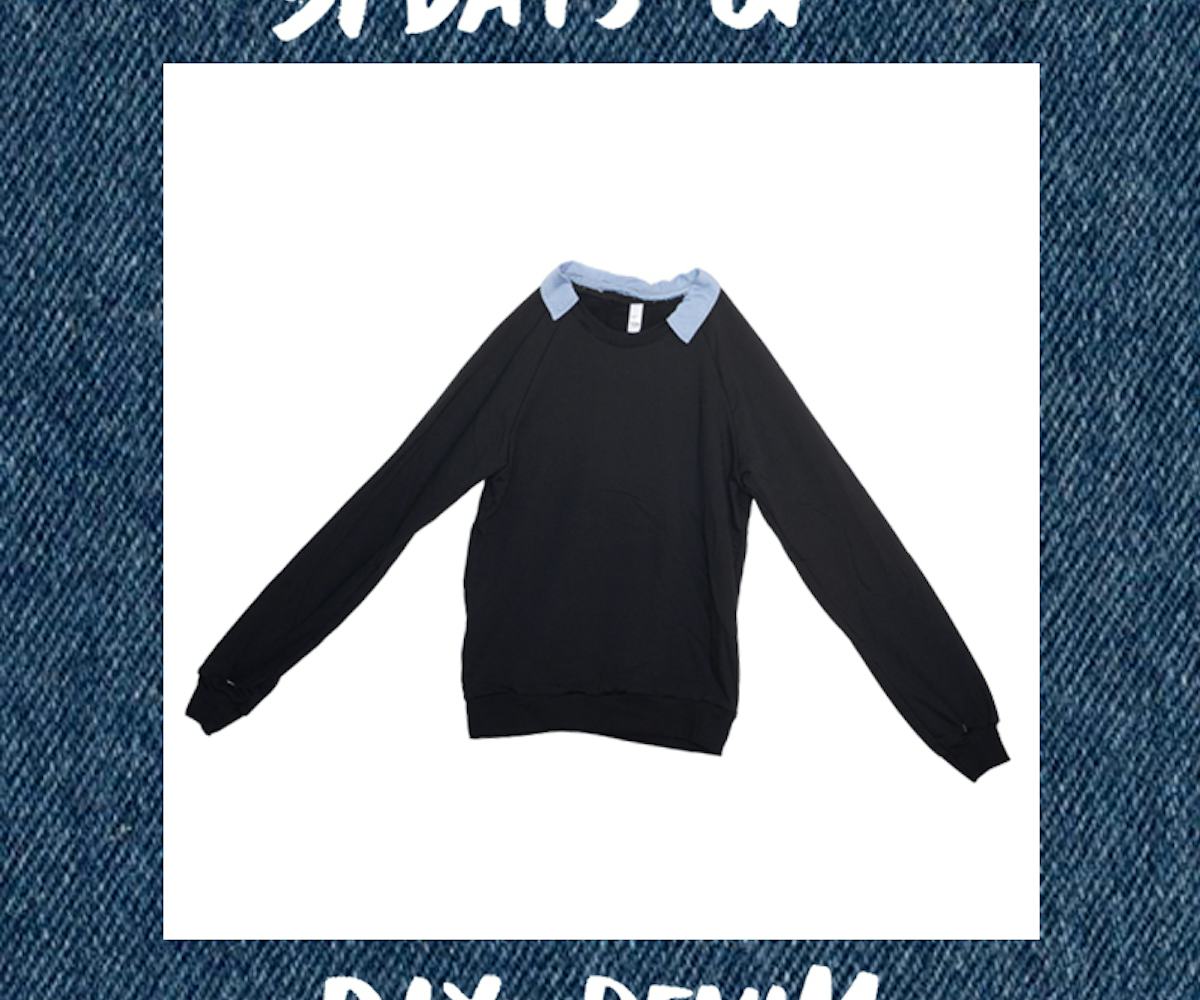 Photograph by Ricky Michiels.
31 Days of DIY Denim: Day 2, Denim Collar
Check out today's project
NYLON staffers created unique, DIY projects using denim in honor of our annual Denim Issue. Check back here every day of August to see a new project. 
What you'll need:
Crew neck sweatshirt
Collared denim shirt (any kind, just need the collar)
Safety pins
Scissors
Seam ripper
Directions:
Step 1: Remove collar from denim shirt.  This can be done with a seam ripper or scissors. If cutting, cut at least one inch below the part you'd like to show.
Step 2: Turn sweatshirt inside out and pin the denim collar along the crew neck. (Turn shirt inside out to make sure that the desired amount of collar is showing).
Step 3: Sew collar in place, removing pins as you go.
Step 4: Turn inside out and enjoy!