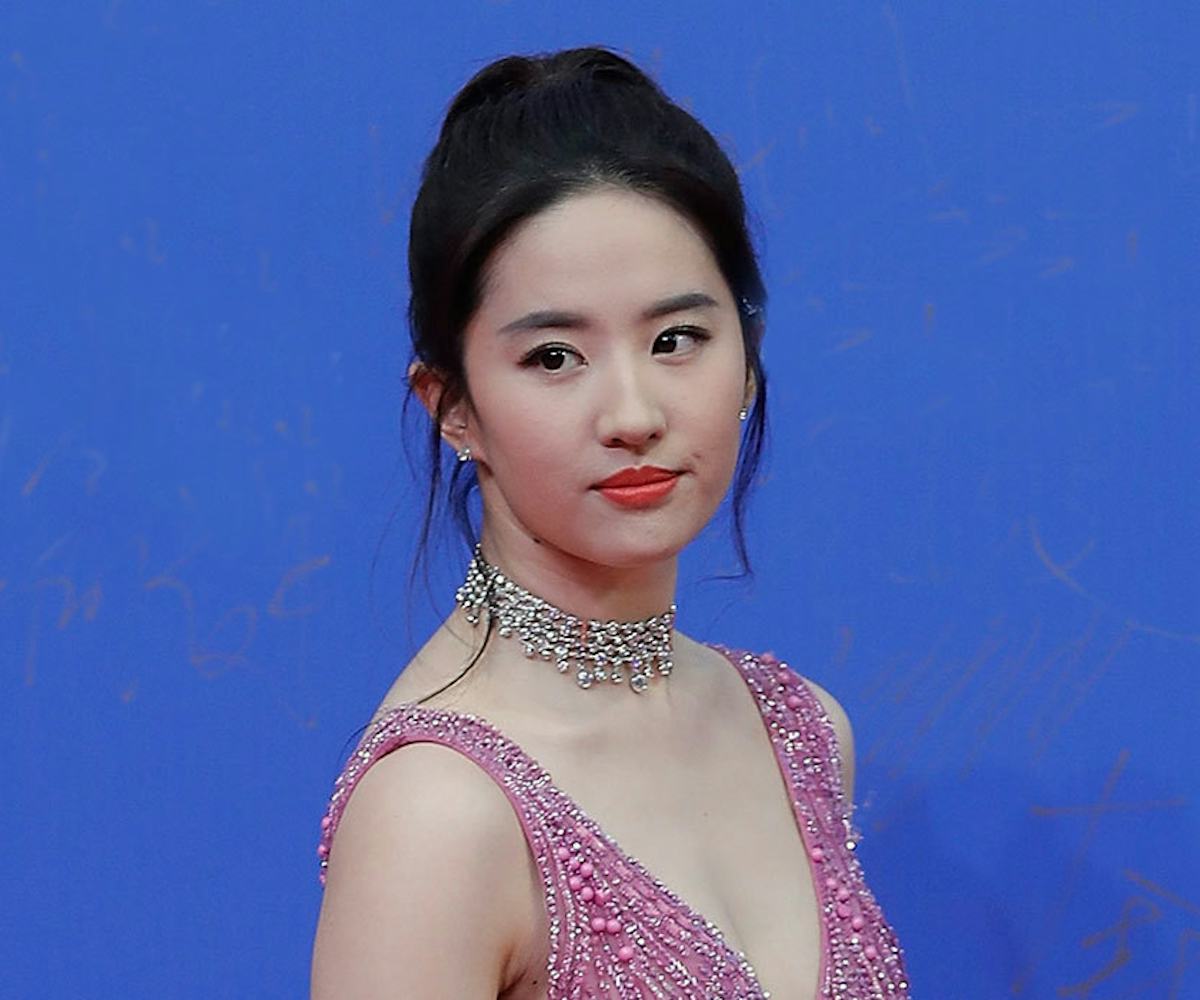 Photo by Lintao Zhang/Getty Images
Disney Has Found Its Live-Action 'Mulan' Star
Let's get down to business!
Over two years ago, Disney announced it was planning a live-action remake of its 1998 film Mulan. Today, the search for its lead character finally ends. Disney announced today that Chinese actor Liu Yifei (also known as Crystal Liu) will bring Hua Mulan to life.
The Hollywood Reporter says a casting team spent a year traveling to over five continents, seeing over 1,000 possible actors for the job. Liu, according to THR, is "the complete package." Having been dubbed the "Fairy Sister" by the Chinese public, Liu's star power is undeniable and growing. She's been a brand ambassador for Dior, Garnier, Tissot, and Pantene, in addition to being one of China's most popular actors after her breakout role in the television series The Return of the Condor Heroes. She's worked alongside Jackie Chan and Jet Li in The Forbidden Kingdom and, most recently, with Emile Hirsch in The Chinese Widow.
Disney did well in restricting its search for Mulan to only Chinese actors. They've done the same due diligence for its Aladdin remake, too. (Well, aside from the peculiar Prince Anders character, someone who wasn't in the original and whose addition has many slamming the studio for whitewashing the story.) For Mulan, the actor Disney was looking for needed to speak English and have considerable skill in the martial arts. Liu, as it appears, has it all. 
Director Niki Caro (The Zookeeper's Wife) will be helming the project that is set to open sometime in 2019, which, coincidentally, is the same year Disney is releasing the live-action adaptation of The Lion King. Sheesh! When Disney sings about getting down to business, they really mean it.