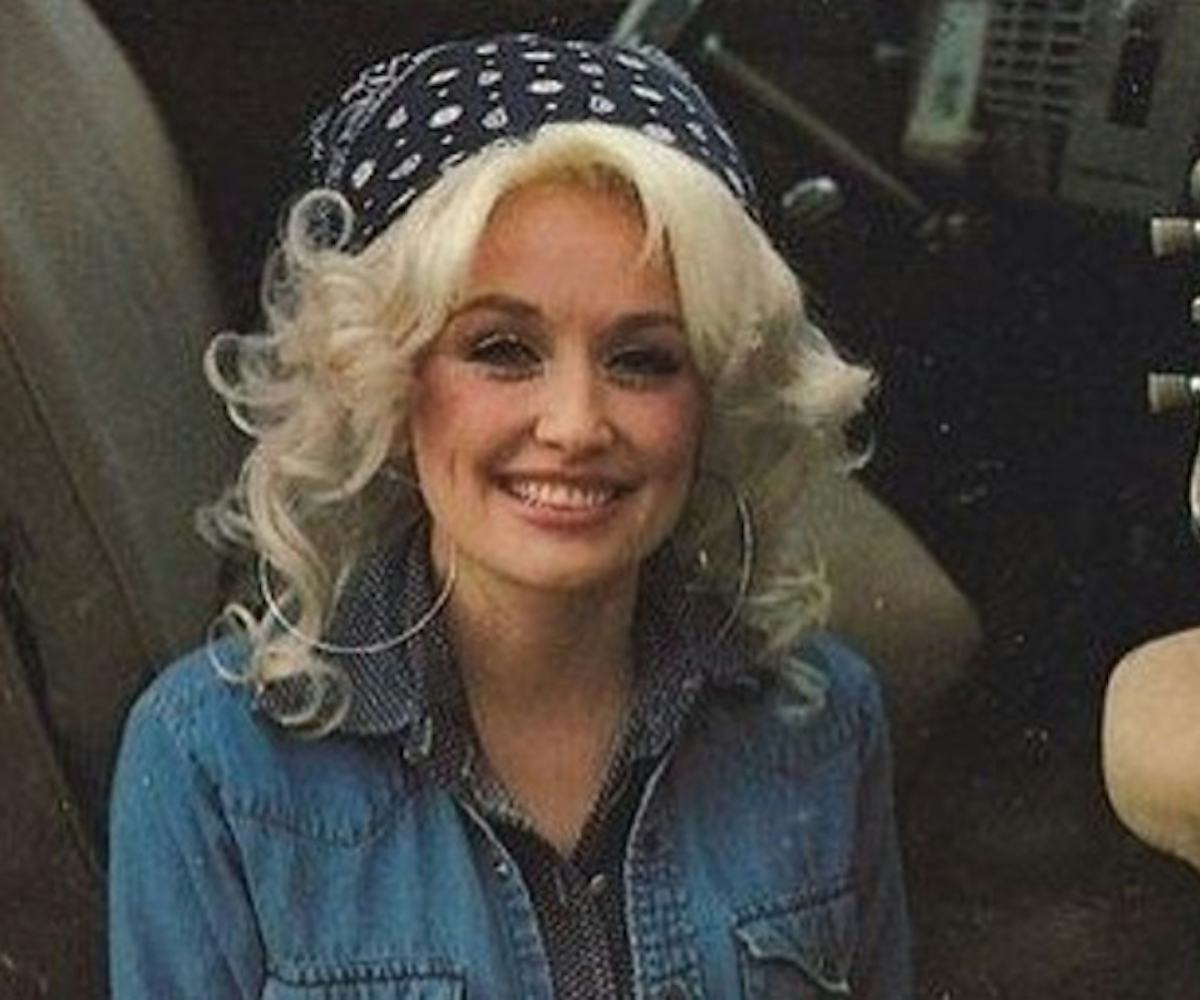 Image via Instagram/Dolly Parton
Dolly Parton Has A Civil War-Themed Dinner Theater Where She Races Piglets
Should you ever find yourself in Pigeon Forge, Tennessee, with two hours to kill and a strong desire to go back to the early 1860s, you can always visit Dolly Parton's Dixie Stampede. Although, we highly don't recommend it. While a lot of fans may have never heard of the dinner theater chain—there's a second location in Branson, Missouri—it's been around for 30 years, according to Slate, and hosts multiple shows every night where the North and the South compete to "settle an age-old rivalry."
Guests sit on either the North side or the South side during the performance. "The North was to consider the South 'a bunch of flat-headed, narrow-minded, short-sighted feather brains' and encouraged us to heckle them when the occasion called for it," Slate's Aisha Harris writes. "Ditto the South side, which was to think of the North as 'foul-smelling' and 'gold-digging.'" 
Performers, each one representing either the North or the South, compete in a series of games, including balloon popping, pig racing, and a horseshoe competition.
There was no mention of slavery in the show, but there were Civil War references. The piglets who raced were named after Abraham Lincoln, Ulysses S. Grant, Robert E. Lee, and Scarlett O'Hara. According to Harris, Dolly says the show is about bringing back "those good old times," referring to her childhood. Only, she wasn't around for the Civil War, so it's unclear which "good old times" she's thinking of. 
Harris attended two shows, one sitting in the North section, and another sitting in the South section, so she could see "both sides," the ones the president is always talking about. At both shows, the South won. While the South doesn't always win, Harris found out, they usually do. 
As if the show itself wasn't offensive enough, the bathroom stalls were labeled "Southerners Only" in a light placard, and "Northerners Only" in a dark placard. Harris said it was "at best, horrifyingly tone-deaf." 
The fact that this show has thrived for more than three decades is unsurprising, Harris explains, in a country where "The Birth of a Nation was once the biggest box-office hit of all time and where Gone With the Wind still is." 
By the end of two back-to-back performances, Harris concluded that "Dolly's Dixie Stampede has been a success not just because people love Dolly Parton, but because the South has always been afforded the chance to rewrite its own history—not just through its own efforts, but through the rest of the country turning a blind eye." 
After the show, Harris spoke with one patron who lamented about terrorist attacks abroad, but didn't mention the terrorist attack that had just occurred in Charlottesville, Virginia, when a white supremacist killed counter-protestor Heather Heyer. 
"Even though the South is built upon the foundation of slavery, a campy show produced by a well-meaning country superstar can make-believe it's not," she writes. "We'd prefer to pretend, to let our deepest sins be transmuted into gauzy kitsch—and no one blinks an eye because that's what they truly want."