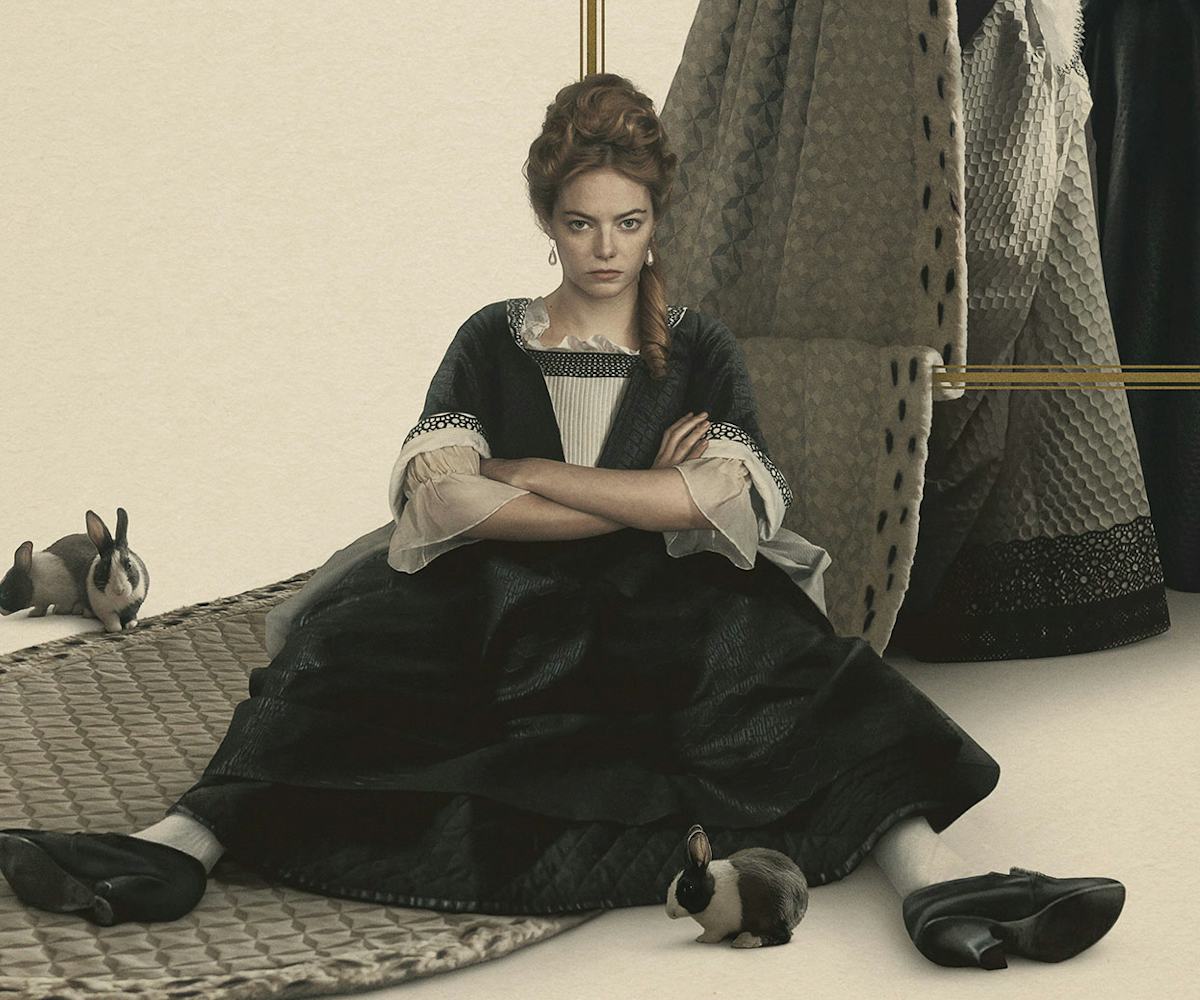 Photo Courtesy of Fox Searchlight
'The Favourite' Looks Like A Royally Petty Masterpiece
See the official trailer for the new Emma Stone film here
FOX Searchlight has revealed the official trailer for its upcoming film The Favourite, and it looks absolutely bonkers. But with a trio of actors like Olivia Coleman, Emma Stone, and Rachel Weisz at the helm, how could it not be?
A period piece set in the middle of a tumultuous war between England and France, The Favourite sees Abigail (Stone) show up unexpectedly at the queen's (Coleman) palace, asking to be put to work. Lady Sarah (Weisz), forever at the queen's side to take care of both the war and her wavering health, is none too pleased with Abigail's newfound servitude. Abigail soon becomes quite close to the queen, waging a secondary war between herself and Lady Sarah for the queen's affection, and ultimately a place in the aristocracy. "I'm on my side, always," Abigail declares as she realizes Sarah is determined to put her back in her place, far from the elite and the palace—but no one will stand in Abigail's way once her sight is set on the top. Shots are fired (literally), and suddenly I can't wait for winter so I can see what wild antics these two get up to. 
The Favourite hits select theaters on November 23 and will be released worldwide on January 1, 2019. Watch the entire official trailer, below.