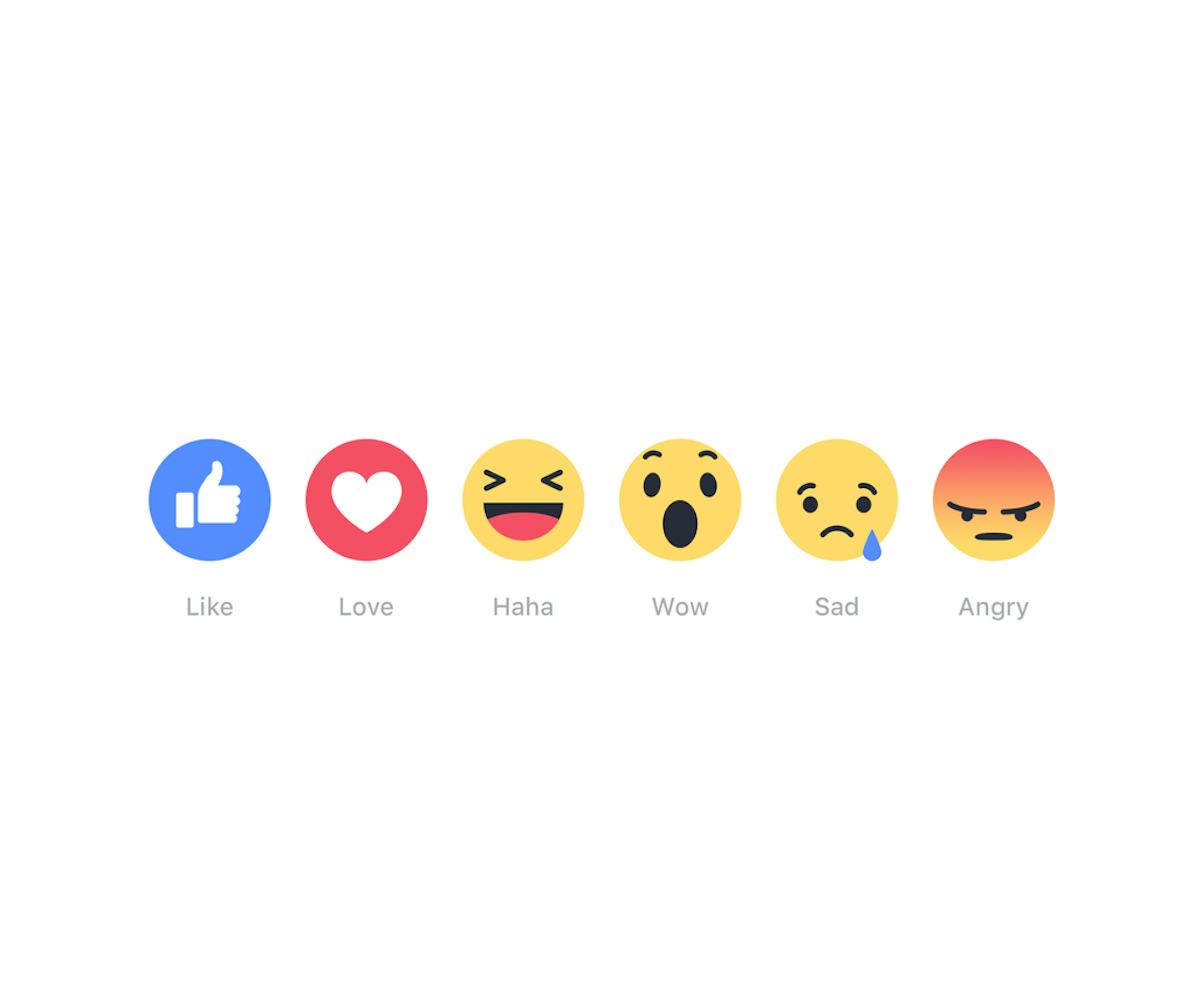 photo via Facebook
You Can Now Do So Much More Than Just "Like" A Facebook Post
but still no dislike button
Have you ever scrolled through your Facebook feed and stumbled upon a post so resonant that a simple thumbs-up couldn't capture your full range of reactive emotions? We feel you. Lucky for us, FB just rolled out a global line of emoji "reactions," allowing users to choose between five different gut responses to friends' statuses and posts, in addition to the traditional "like." 
The new reactions include Love, Haha, Wow, Sad, and Angry in the form of round, expressive little faces that resemble the emoticons on Facebook Chat. You can pick one by hovering over the "like" option on your desktop or holding it down on mobile. So far, "Love" has dominated as the most popular emotion by far. 
The king of social media is getting to know us a lot better these days, from filling in our statuses for us to encouraging the customization of our feeds. But if it seems like they're practically reading our minds, let's not get too excited: Facebook still hasn't fulfilled our ultimate desire, that dislike button we've been pleading for after so many years. C'mon, Zuckerberg, it has to be some sort of an office inside joke at this point.
For now, we'll just have to use the "Sad" or "Wow" reactions to passive-aggressively express our disapproval.