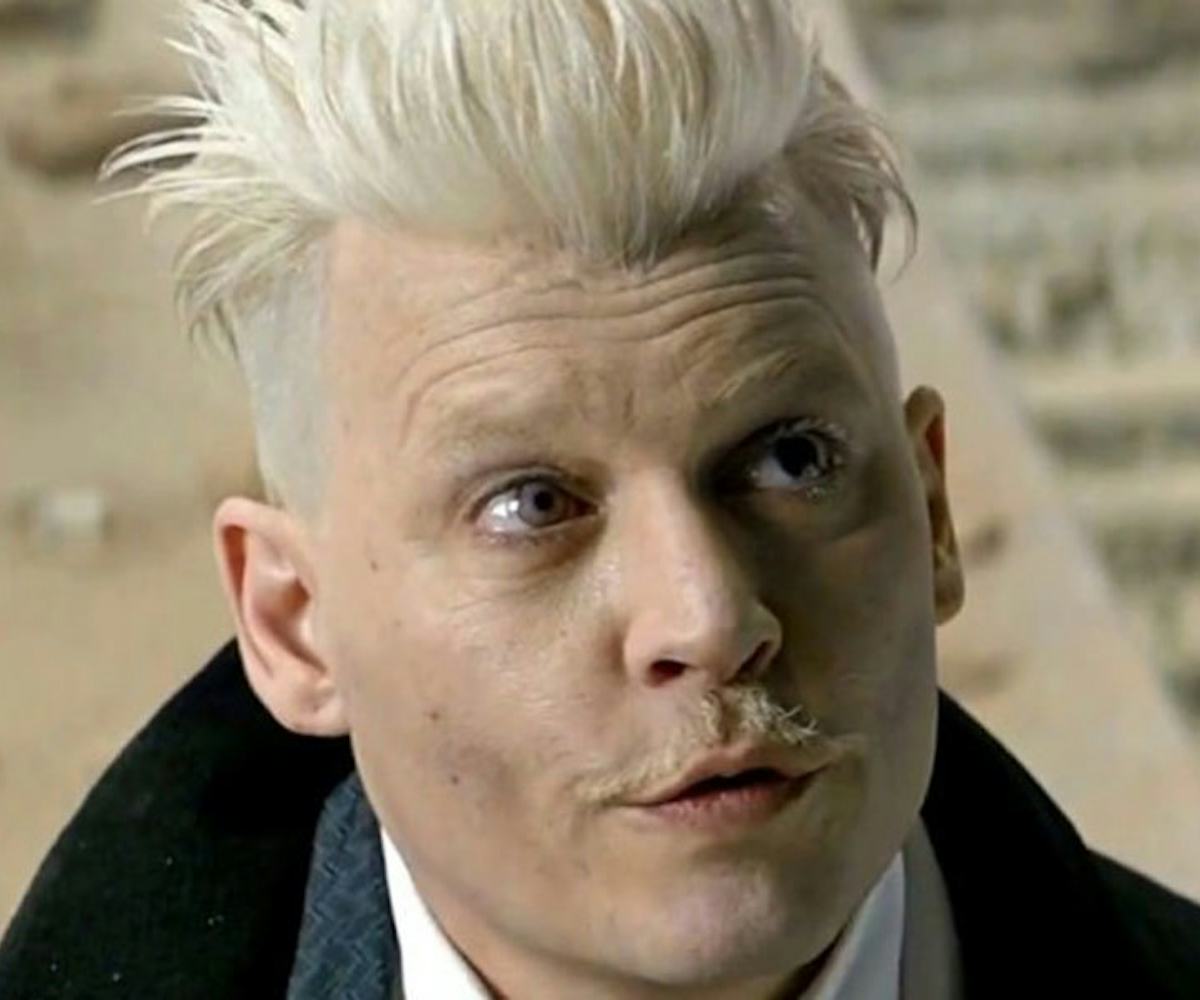 Photo courtesy of Warner Bros.
'Fantastic Beasts' Director Defends Johnny Depp's Casting… Again
Fantastic Beasts director David Yates says the controversy surrounding Johnny Depp's recasting in the franchise's second installment, Crimes of Grindelwald, is a "dead issue."
In an interview with Entertainment Weekly, Yates came to the actor's defense. "I can only tell you about the man I see every day: He's full of decency and kindness, and that's all I see," he said. "Whatever accusation was out there doesn't tally with the kind of human being I've been working with." Yates' statement aligns with those from Depp's exes—Vanessa Paradis, Winona Ryder, and Lori Anne Allison—all of whom have said Depp, while they were together, never exhibited signs of emotional and physical abuse toward them that Depp's ex-wife, Amber Heard, says she witnessed. 
Yates goes so far as to say that Depp's case differs from "the issue at the moment," because Depp was only accused of abusive behavior by one person while others are "being accused by multiple victims." He adds that the latter is "compelling and frightening." 
"It's very different [than cases] where there are multiple accusers over many years that need to be examined and we need to reflect on our industry that allows that to roll on year in and year out," Yates continued. "Johnny isn't in that category in any shape or form. So to me, it doesn't bear any more analysis. It's a dead issue."
By Yates' definition here, abuse accusations toward one individual by a single person, despite there being photo evidence of the abuse, don't warrant "any more analysis"; abuse allegations toward one person by many people, however, do. The dismissal is glaring. Yes, a joint statement was made by Depp and Heard saying there was never any intent for emotional and physical harm, but one's intent does not always predispose one's actions. And just because one person knows and understands another person one way does not mean that person won't act differently around someone else. 
"The whole principle of casting the movie was to go with the best actor. Go for the most inspired, interesting, right fit for that character," Yates has said previously in defense of Depp's role as the nefarious Grindelwald. Huh. A fantastic beast Depp is indeed.