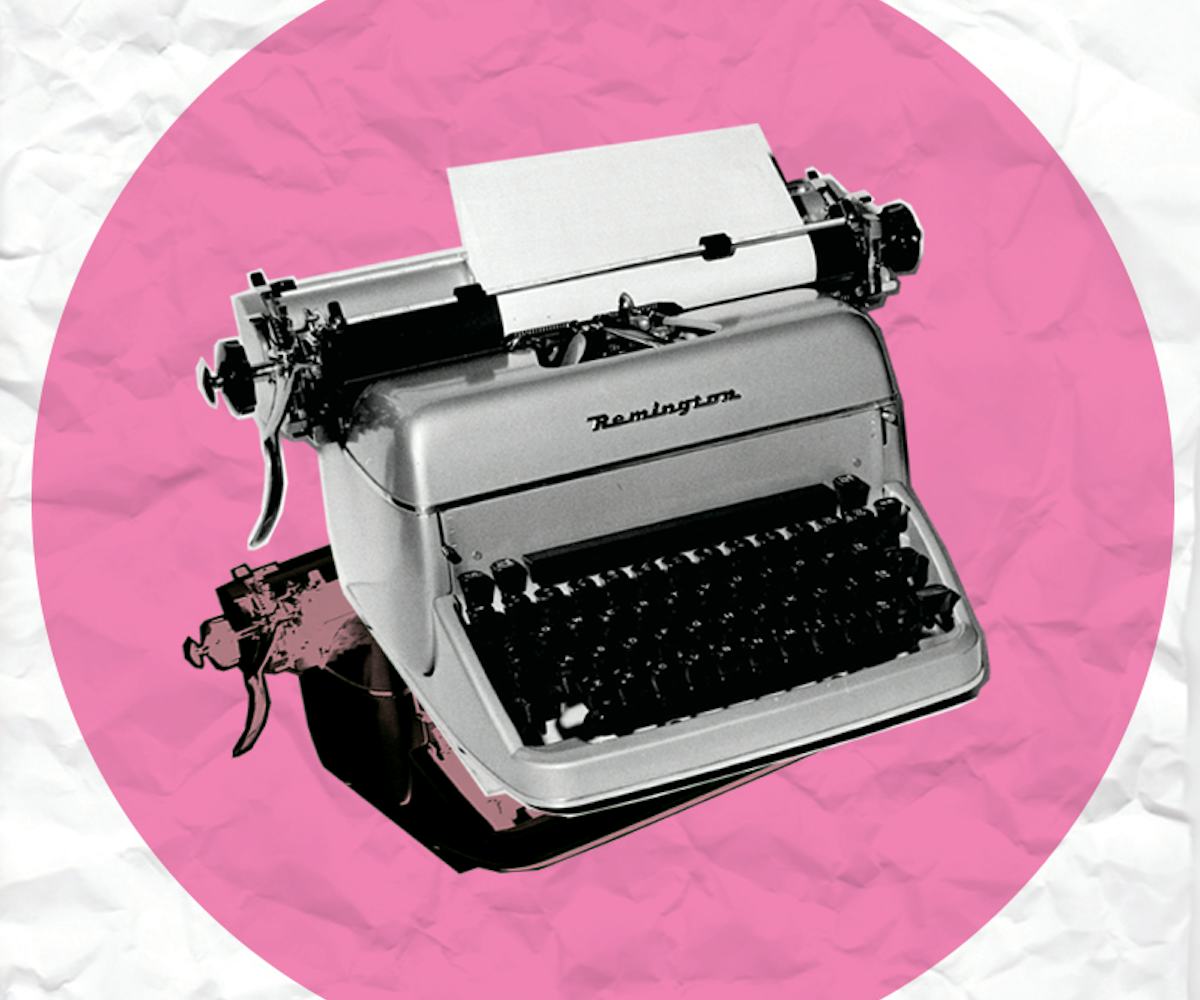 These 12 Female Poets Are Giving A Voice To Women Everywhere
Young women who are revolutionizing the rhyme game
The best poetry isn't always what we're taught in school. It's easy to overlook incredible artists when we're bombarded with verses from old white dudes (no offense to Shakespeare and Wordsworth). Luckily for us, outlets like Instagram and Twitter have given new, young artists a platform upon which to share their work so that it has the chance to resonate with a large audience. 
Unconstrained by time, place, or form, contemporary poets have the liberty of experimenting with language, mediums, and even visual art. I'm endlessly amazed by how poets are able to capture an experience that spans a lifetime in just a few short lines. 
These 12 female poets are using their words to give a voice to the female experience. Read on for the women who are revolutionizing the rhyme game. 
Rupi Kaur is a Canadian poet and visual artist and the author of Milk and Honey. Her work has been widely circulated on social media due to its realness and unedited feel. The daughter of immigrant parents, Kaur's writing addresses themes of love, loss, sexual abuse, and the female experience.
Alysia Harris's work exudes Black Girl Magic. Harris holds an MFA in poetry from NYU and is currently a Ph.D candidate in linguistics at Yale University. Her chapbook How Much We Must Have Looked Like Stars to Stars won the 2015 New Women's Voices Chapbook Contest, and was published in June 2016. Harris uses her platform as a poet and performer to discuss spirituality and sexuality, culture, and black female empowerment.
"Big hair, big heart, big dreams," reads the bio of Yakari Gabriel. The 22-year old Latina poet uses the internet as her medium, publishing poems nearly every day through her Tumblr. Based in Holland, Gabriel's themes touch on body image, pain, identity, and she offers a global perspective on cultural events such as Black Lives Matter.  
Nayyirah Waheed isn't shy, but she lets her words speak for themselves. Her poetry collection Salt. has gained mileage on on Instagram, Twitter and Tumblr. Waheed's powerful work centers around race, self acceptance and love, giving voice to a very real pain that resonates with women everywhere.
A woman of many talents, Kima Jones is a poet and essayist who runs book publicity company Jack Jones Literary Arts. Jones has received many writing fellowships and her work has been featured on the likes of NPR. Her raw and experimental style combines past and of-the-moment elements, demonstrated in "Dissection," a poem based on a series of tweets. 
Safia Elhillo creates a powerful portrait of alien America through her poetry. As the current poetry editor at Kinfolks Quarterly and recipient of the 2016 Sillerman First Book Prize for African Poets, Elhillo often writes about her cultural origins and upbringing. Her first full-length book is called The January Children and will be released in 2017.  
28-year-old Nikita Gill faced rejection from many publishers before her work gained recognition, but the widely successful excerpts she shares on Instagram now compose her first book, Your Soul Is A River. Gill's feminist poems and illustrations are an artistic expression of self-validation, healing, and learning to love yourself.
Between a collaboration with Chance The Rapper and the recent release of her EP Heavn, Jamila Woods is making herself known. Beyond her ethereal voice, Woods is a powerful spoken word poet who frequently appears in publications and literary magazines. Her 2011 chapbook, The Truth About Dolls, is a coming-of-age expression of Black womanhood. 
Yrsa Daley-Ward infuses her poetry with elements of her West Indian and West African heritage. Released in 2014, her compilation Bone dances the line between poetry and prose, telling a story of love, abuse, and heartache. As engaging as her full-length poems, Daley-Ward's frequent thoughts and musings can be found on her Twitter.
A strong advocate for body acceptance and feminism, Yesika Salgado is unabashedly proud of her Latina heritage. Known for her powerful spoken word poem "Brown Girl," Salgado recently wrote a collection of poetry inspired not only by one of her past relationships, but also by Drake; it's aptly titled Woes, of course.
Despite being credited on Beyoncé's Lemonade, Warsan Shire stays entirely humble, shying away from interviews. Somali-born Shire reads her spoken word across the globe, using her voice as an activist and artist to encourage healing and empowerment. In 2014 she was named the Young Poet Laureate for London, and is expected to publish her first full-length poetry collection this year.
Melissa Tripp speaks to vulnerability in her work. The author of Root., Tripp creates illustrations on her iPhone in addition to writing poetry. She shares empowering advice on Twitter @livedef. Tripp sells a baseball cap that says "Don't waste your beautiful mind doing ugly things," a powerful phrase to live by.