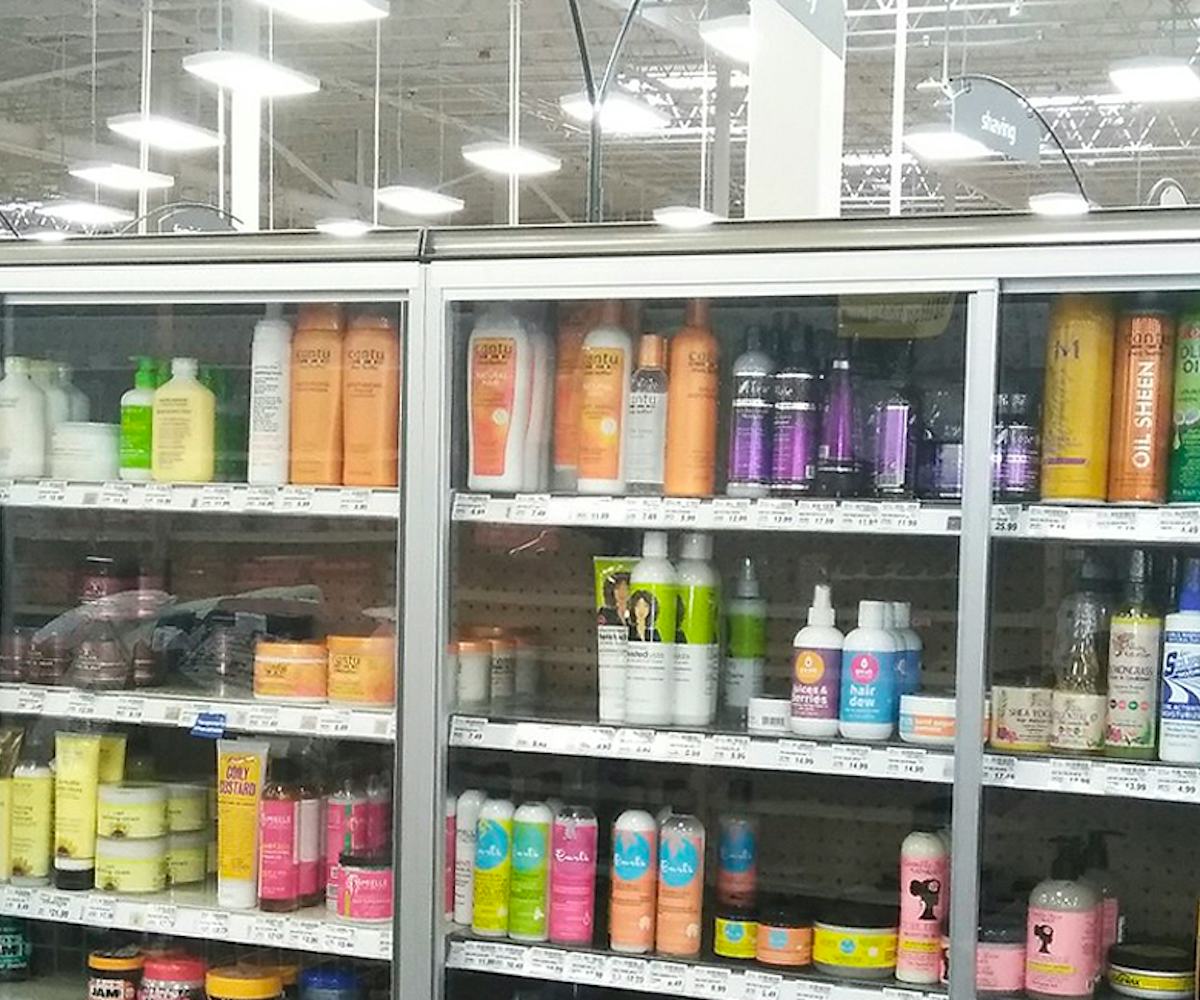 Photo via @KOINNews Twitter
This Grocery Store Locked Up All Of Its Black Hair Products
The company says the choice was "data-driven"
Shopper Sade Rivers was disappointed, to say the least, when she visited Oregon grocery store Fred Meyers to do her shopping, only to find that hair products labeled "multicultural" had been locked behind a case.
In an interview with local news station KOIN, Rivers posed some valid questions: "Even if I was to ask for someone to open it, now will I be followed through the store? Will they look at me and think, 'She is probably going to steal that, so let's keep an eye on her?'" Rivers also pointed out that retail decisions like this cause damage to consumers by playing into harmful stereotypes. "As a black person you are always taught you have to be aware how people look at you, what you say, what you wear, what you look like, because other people perceive you and will judge you based on a stereotype."
A spokesperson for Fred Meyer released a tone-deaf statement to KOIN, claiming that the decision to lock up the products was "data-driven": 
At Fred Meyer, we periodically review items that require additional security measures. Decisions about product access in our stores are data-driven. We are a company that welcomes every customer who walks in our door. Additionally, we train our associates to embrace diversity and inclusion and want to show respect to every customer and one another.
This isn't the first time a retailer locked up products marketed to black consumers. Just this past January, SoCal mom Essie Grundy filed a lawsuit after finding similar products under lock and key at Walmart. There's no word yet as to if Rivers will do the same.