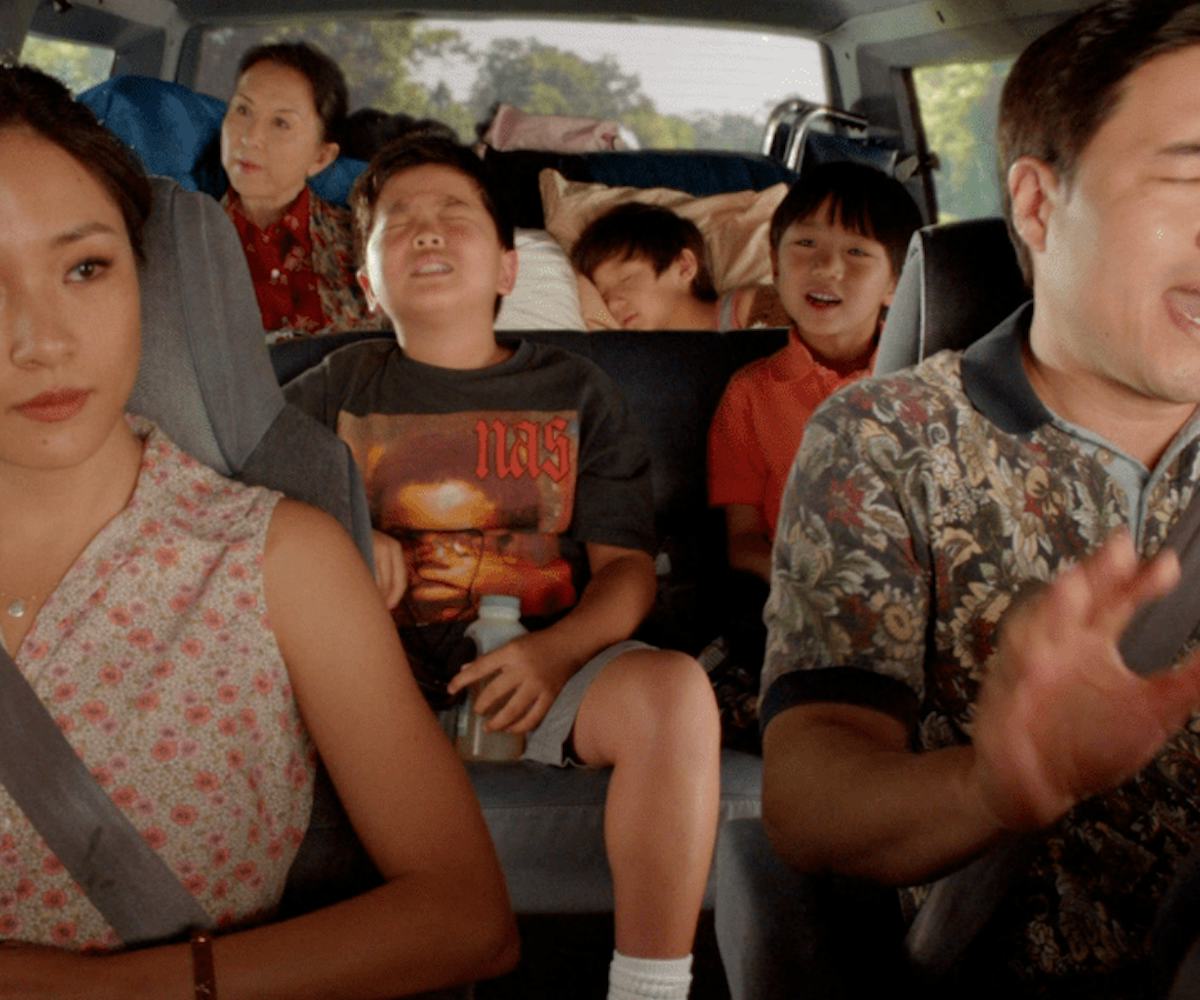 'Fresh Off The Boat' Did An Episode Almost Entirely In Mandarin
Here's why it's groundbreaking
Lack of diversity and visibility has always been one of Hollywood's biggest issues; the lack of Asian representation is particularly glaring. Too often, roles typically meant for an Asian lead (we're looking at you, Ghost In the Shell and Death Note) will cast white actors in their place because Hollywood refuses to recognize that actors of color deserve lead roles. It's clear that the entertainment industry needs to change. Luckily, there are some people behind the camera who are working tirelessly to make sure that change actually happens. 
Jeff Chiang, a writer for the hit ABC sitcom Fresh Off the Boat, is one of those people. A lot of the dialogue in last night's episode, titled "Ride the Tiger," was spoken in Mandarin. As the third most spoken language in America, having a major network primetime television program embrace the dialect to this extent is a huge step toward giving Chinese people the visibility that they deserve. Chiang explained this and more in a letter for The Hollywood Reporter. 
He starts out by saying that he didn't see a lot of Chinese people in American pop culture growing up. "Honestly, I think the Chinese person who got the most screen time in my childhood was probably Chun-Li from the 'Street Fighter II' video game," he said. He devoured sitcoms anyway because they were honest to the experiences of the writers. Now that he's in the position he's in, he wants to do the same. "Working as a TV writer, I never thought there would be a primetime network sitcom centered on an Asian family," he wrote: 
The fact that I get to work on it and pull so directly from my childhood, being a half-Chinese kid raised in a Mandarin-speaking household, is still hard to wrap my head around. Our brilliant showrunner, Nahnatchka Khan, always encourages the staff to bring in those personal experiences, and it's amazing that the specificity of those stories can be found entertaining by a network TV-sized audience, many of whom didn't grow up in a Chinese household.
As for why the episode is spoken in Mandarin, that's simple. "Because on a TV show about a Chinese family, we can," Chiang says. "And hopefully people will enjoy it." 
Watch the Fresh Off the Boat episode on ABC, here.