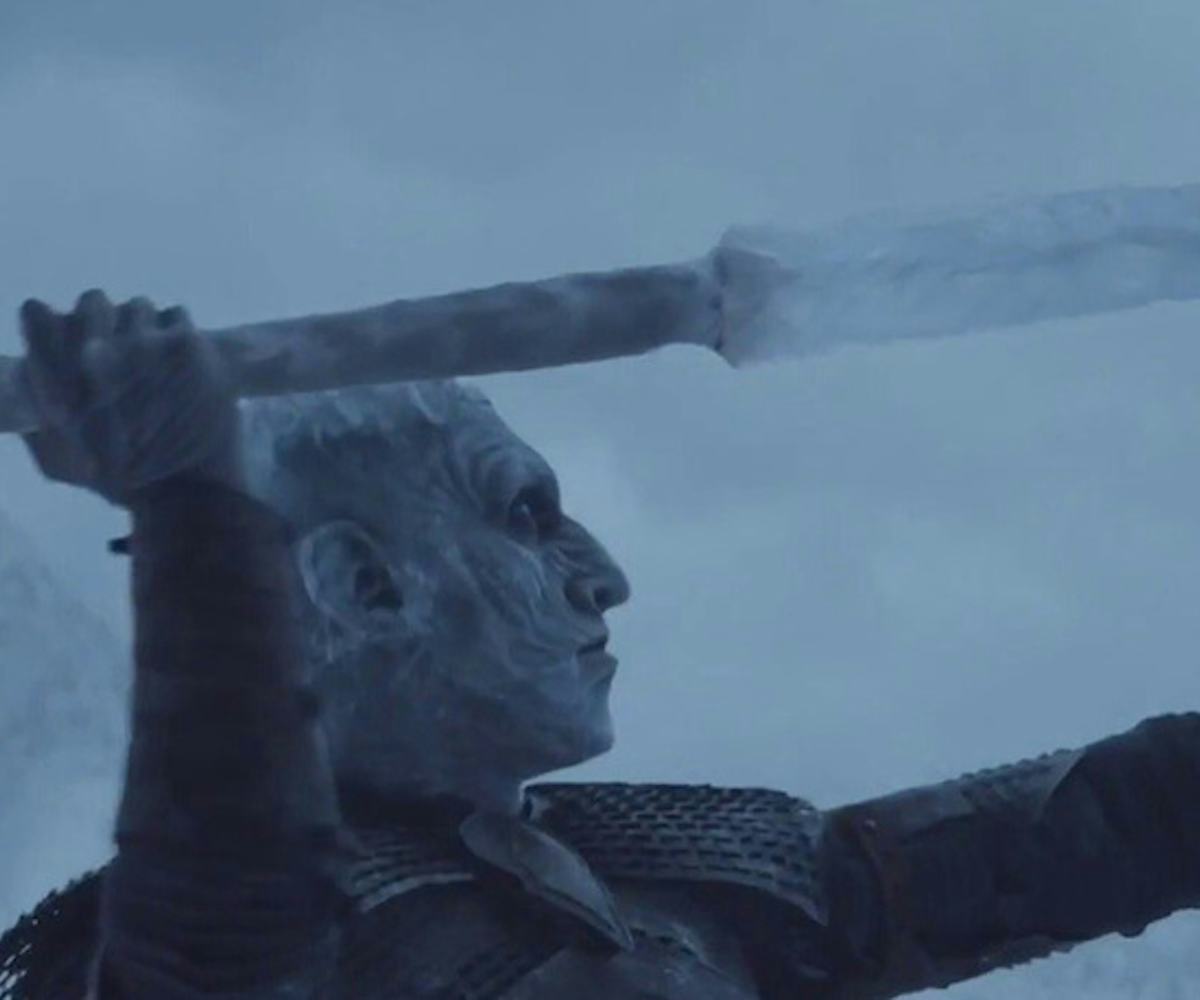 Image via Twitter/@teamusa
Now We Know How The Night King Will Be Defeated
"Kill him. He turned them all"
A lot went down on last night's episode of Game of Thrones. Many people found themselves rooting for incest and hoping Jon Snow would hook up with Daenerys Targaryen, who we found out last week is most likely his aunt. There was a nail-biting battle between the White Walkers and Daenerys' dragons. Nobody was emotionally prepared for the death of Viserion. And we also found out how the Night King will most likely be defeated.
During the battle of White Walkers vs. Dragons, the Night King threw a spear into the heart of Viserion, killing him and forcing Daenerys' party to retreat. Then, the Night King's undead army dragged Viserion out of the ice lake, so he could be turned into an ice dragon, which is bad news for Westeros.
However, one key piece of information we learned last night was that killing a White Walker also kills all of the zombies that it created. Based on this information, Beric Dondarrion concluded that, in order to defeat the entire undead army, they would just have to kill the Night King. "Kill him. He turned them all," he says. 
There's only one episode left, so we'll see if this theory holds up next week. Much like the death of Viserion, I don't think anyone is ready for the end of GoT.