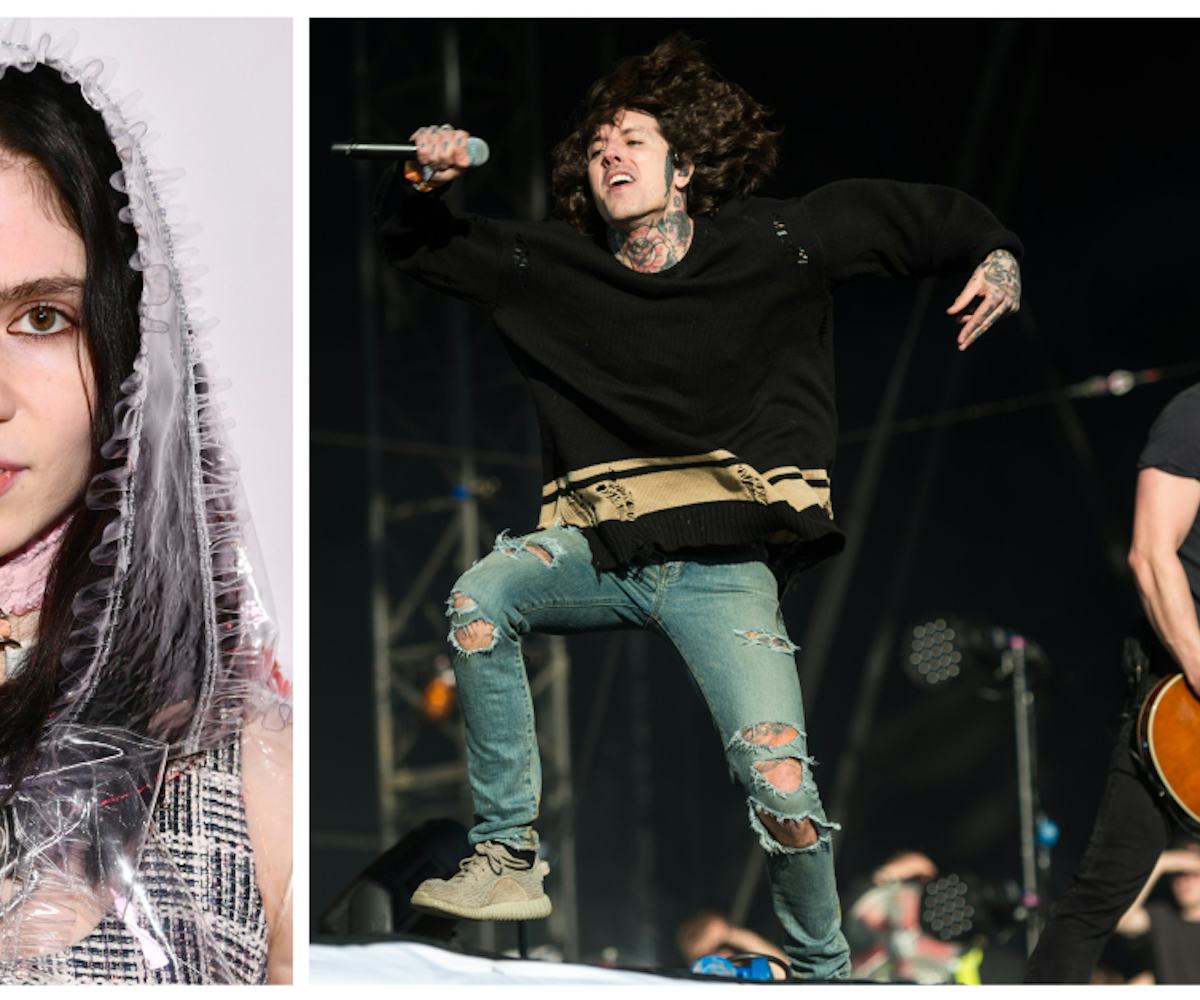 Photos by Emma McIntyre, Ian Gavan/Getty Images
Grimes Is Returning To Warped Tour Days With Bring Me The Horizon Collab
Grimes is getting back in touch with her scene phase, collaborating with Bring Me The Horizon on their forthcoming album.
A familiar name to those who spent their summers recovering from heat exhaustion at Warped Tour, Bring Me The Horizon is an English rock band led by vocalist Oli Sykes. The band is set to release amo, their sixth studio album. 
The band released the album's tracklist yesterday, and Grimes is listed as a featured artist on track three, titled "Nihilist Blues," which sounds very on-brand for a collaborative effort between these artists. No further insight into the track has been given, but we can only hope it'll bring us straight back to 2008. 
Over the weekend, Bring Me The Horizon also released a new song, "Wonderful Life," featuring Dani Filth, though, as Sykes told BBC Radio 1, it was actually meant to be a Limp Bizkit tune. If it's hard to hear the original intention, that's because Sykes went back and "de-Bizkit'd it a bit." 
No word on when the song will drop but amo will be out on January 25.