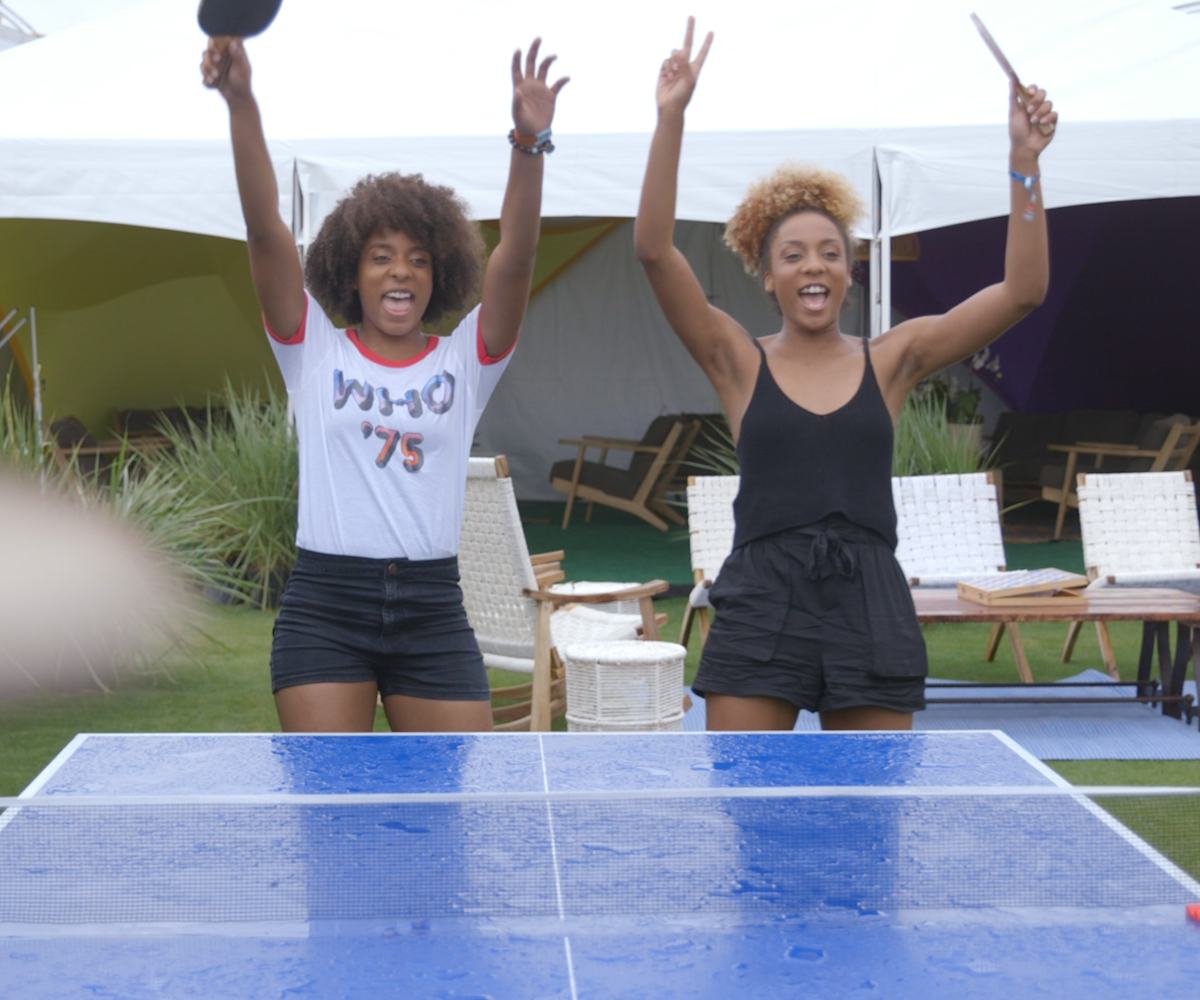 Watch The New Respects Face Off In Ping-Pong
Catching up with the Nashville band at Hangout Fest 2017
The last time we talked to The New Respects was a year ago when we premiered their video for "Trouble." Since then, the band has put out a new EP and is currently in the process of writing their new record.
Luckily, we got to catch up with the Nashville band during this year's Hangout Fest, where they dished the details on what inspires them, their upcoming record, and the thrill of live performances over a game of ping-pong.
"There's something special about being able to bring yourself fully into a moment, and allowing someone else to experience that," says bassist Lexi Fitzgerald. "The glue has been the four of us playing it live, and figuring out how it's going to translate into a live show."
Get caught up with the band in the video, above.