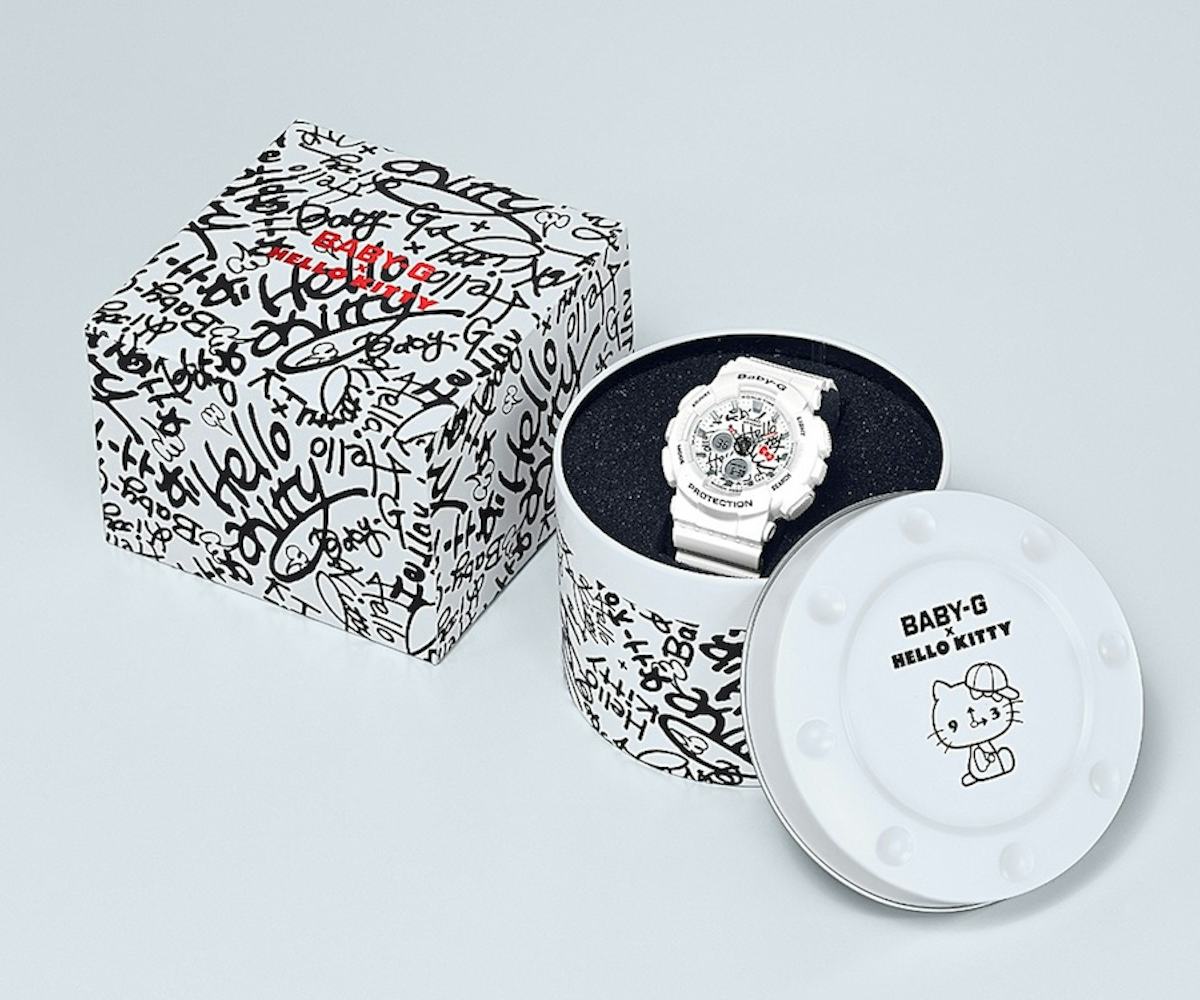 Photo via Hello Kitty / Baby-G
Hello Kitty And Baby-G Are Joining Forces For A '90s Throwback
We didn't know it, but we were waiting for it
If you grew up in the '90s, you probably were a fan of everyone's favorite cartoon cat icon, Hello Kitty. Now the Hello Kitty brand is working with the ultimate '90s accessory brand, Baby-G watches, to bring you the throwback collaboration you didn't know you needed. The watch, featuring Hello Kitty, will go nicely with your Clueless-inspired plaid skirt and Doc Martens. Now that the '90s are vintage, there are a ton of trends surfacing once again.
The special edition watch comes in a really cute, themed gift box. 
It even has a cool, street art vibe that makes its seem more mature than the original Baby-G watches.
We like that Baby-G kept its original design, but gave it today's functionality: It has an LED backlight, features world time, and is shock resistant. These are tiny luxuries for those who remember prehistoric exercises like having to shine a light on their watches come nighttime.
This adorableness will be available at Macy's and certain department and fashion apparel stores for $150. 
Watch this rad promo for the collaboration, below.