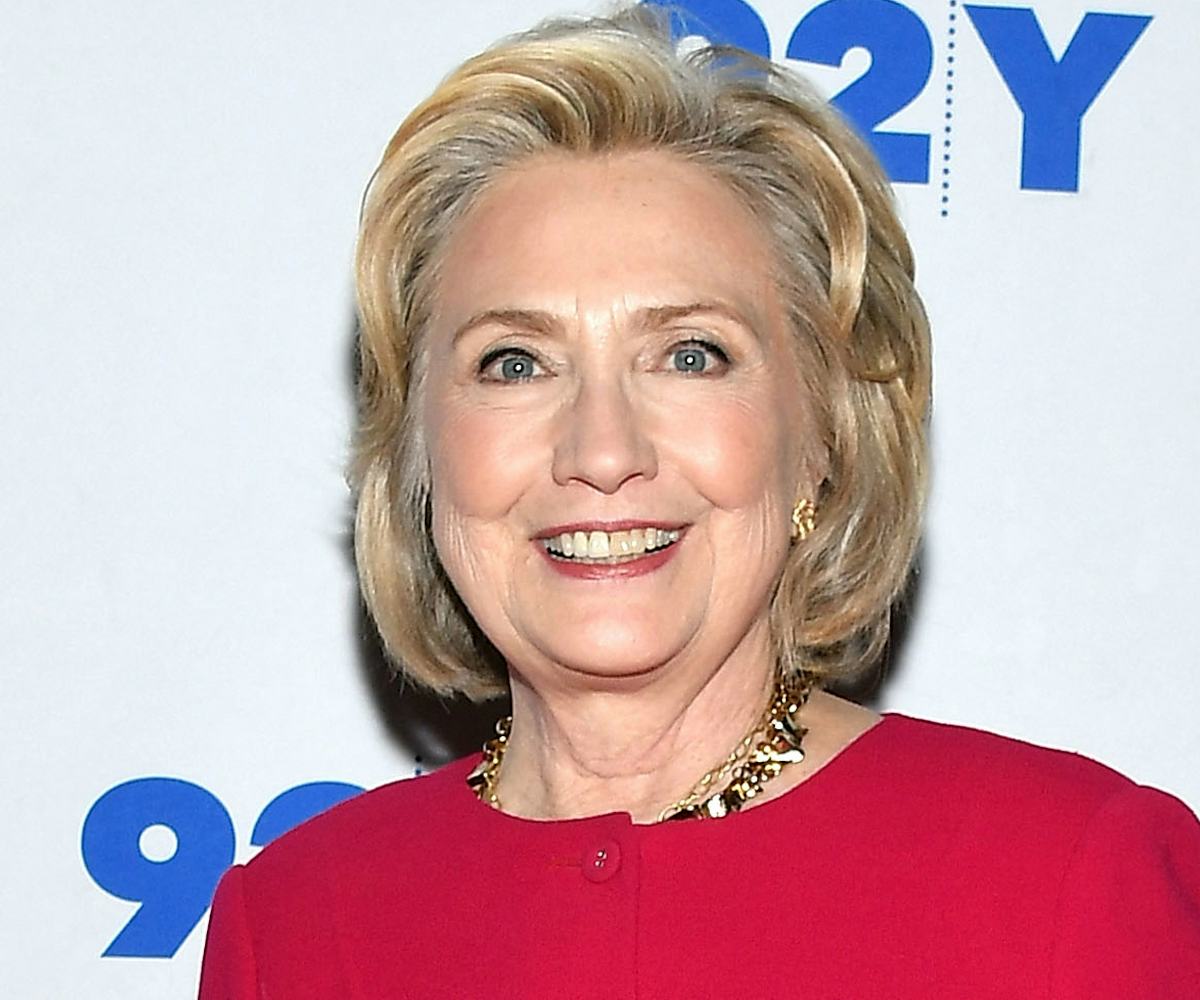 Photo by Mike Coppola/Getty Images
Is Hillary Clinton Really Going To Run For President Again?
"Well, I'd like to be president"
"I'm not even going to even think about it until we get through this November 6 election," former Secretary of State Hillary Clinton said about a potential third run for president in 2020. With midterms fast approaching, Clinton's potential future in politics was a hot topic during her interview with Recode's Kara Swisher at the 92Y, as reported by the New York Times.
Swisher asked Clinton whether or not she wanted another go at the White House, and Clinton immediately said "no," but then paused and repeated herself, as if having to reassure herself of her own statement. "Well, I'd like to be president," she said back to Swisher, upon being called out for the moment of hesitation. "The work would be work that I feel very well prepared for having been at the Senate for eight years, having been a diplomat in the State Department, and it's just going to be a lot of heavy lifting."
Clinton said she'd keep a keen eye on the "number of excellent candidates," but seemed to keep the possibility of a run alive, concluding, "I'm just going to wait and watch what happens." Regardless of who ends up on the campaign trail, she promised Swisher she'd do "everything in my power to make sure we have a Democrat in the White House come January of 2021."
Following the excitement that ensued online regarding Clinton's seemingly possible run for president, Swisher told Twitter users to "simmer down," explaining that what she understood from Clinton's responses during the interview is that "she was basically implying she wishes she were president but doesn't relish running again."