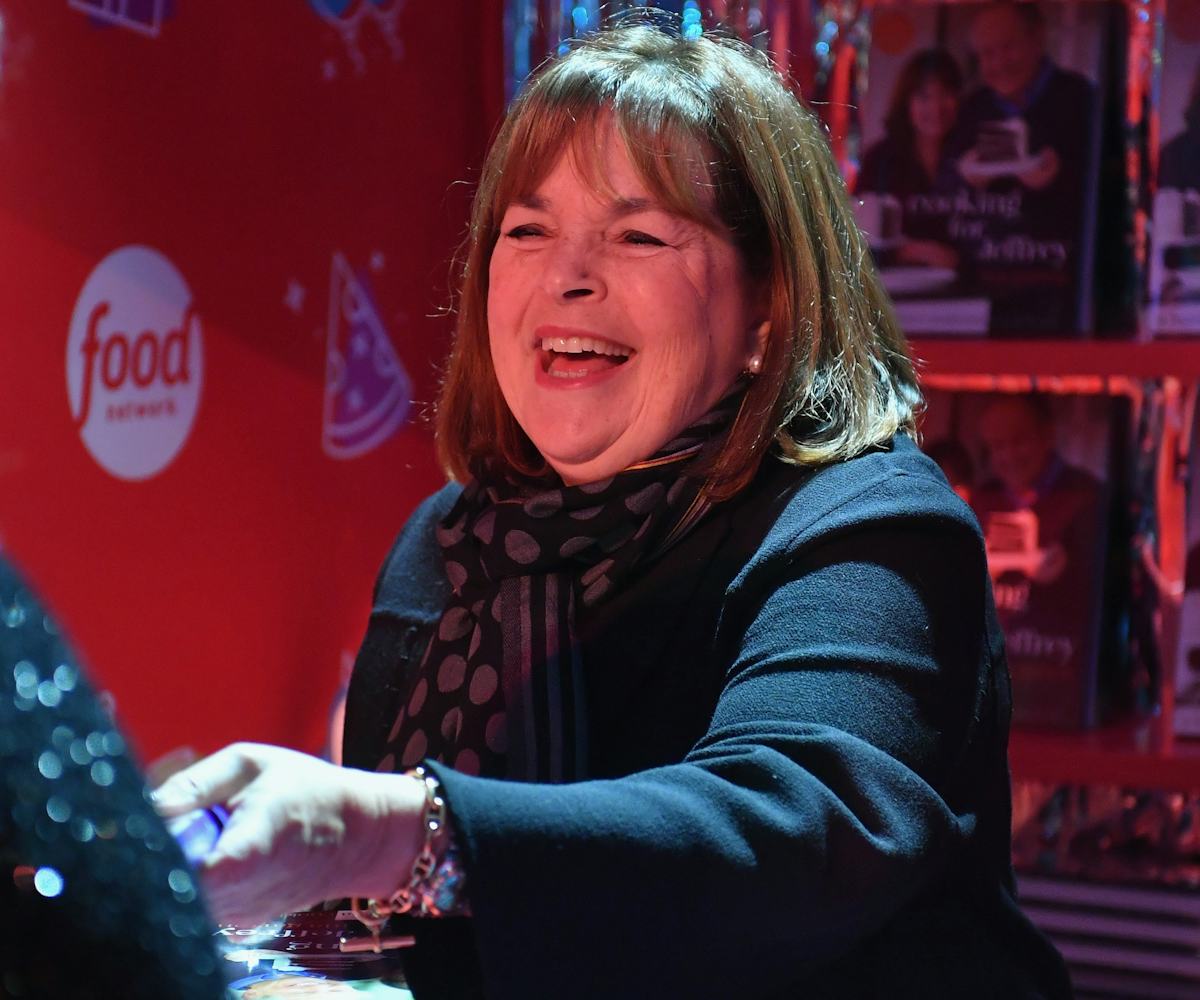 Photo by Noam Galai/Getty Images
Ina Garten Revealed Her Political Leanings In The Most Ina Garten Way
If given a chance to whip something up for the POTUS, she'd serve this dish…
Ina Garten revealed her political leanings and became even more likable than before all in the same moment. In an era when even Taylor Swiftis getting political, The Barefoot Contessa couldn't stay quiet anymore. Garten shared her opinions to an audience at the 92Y on October 25, during an onstage interview with former New York Timesrestaurant critic Frank Bruni.
According to Eater, Bruni posed a simple question to Garten. What would she whip up in the kitchen for a list of politicians? Elizabeth Warren and Joe Biden had arguably the best menus offered: "lobster macaroni and cheese" and "something fun, like a lobster and clambake," respectively. (If that ever happens, I'd like an invite and a doggie bag.) When Bruni mentioned the current POTUS, Garten responded simply: She'd serve him a subpoena. Burn.
Now that we know Garten is on the same page as all of us, I'd love to see this grow into a full cookbook. What would Garten have in mind for Kamala Harris? Bernie Sanders? RBG? I can see it now, editorializing upon her Trump quip and building it into a full recipe: "If you don't have homegrown, a store-bought subpoena will do just fine." Garten, do you need a ghostwriter? Hit me up.