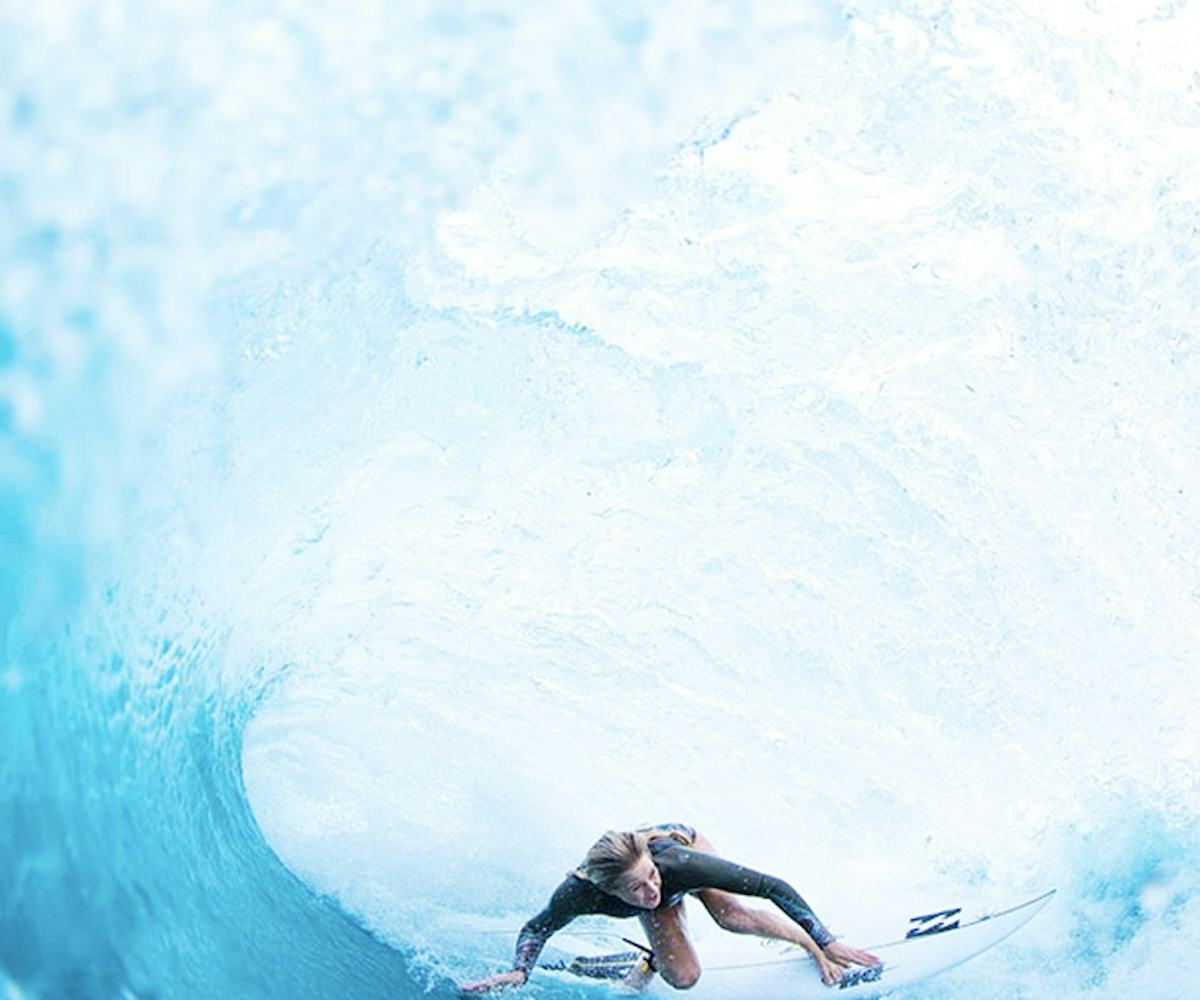 photo via @lauraenerver
insta files friday: 10 cool surf girls
surfboard & gopro not included.
There are endless reasons why we love #girlswhosurf: They're practically the originators of the salt spray hair phenom, badass woman athletes, and bikini models in their own right. Seriously! There's just something about their incredible knack for action shots that reignites our obsession with Blue Crush and makes us go "ooh" and "ahh" as we scroll down our feed.
Click through the gallery to see our top 10 surfer girls to follow on Instagram. And if when you're done you're not double-tapped out, take it to the beach to see what we mean.
Related Articles
Insta Files Friday: The Most Awesome Ballet Dancers
Insta Files Friday: Femme Filmmakers
Insta Files Friday: Totally Cool Business Women
Aside from some obvious action shots we'd love to like over and over again, Laura Enerver's feed can also be known for its beach #hairspiration. Damn.
Kassia Meador's Instagram features awesome plugs of her swimwear debut that make us want to, ya know, go surfing.
Judging by this photo, Courtney Conlogue has good taste in pretty much everything (and is obviously well-versed at how to Instagram).
One look at Lakey Peterson's Instagram will make you want to uproot your entire life and move to a beach. Literally, Lakey's photos make us want to live (and drink) on a beach. Look!
In addition to awesome surf shots, Sally Fitzgibbons indulges in some intense cardio and frequently shares her workout tips with her followers. Thanks for helping us find our beach bod, Sally.
This self-proclaimed "animal loving freak" will satisfy your weekly #instadog needs.
Consider Sage Erickson the fashionista of our lineup. This girl knows her prints.
Holly-Daze Coffey's profile is sprinkled with underwater shots like this one, so if you ever need a new desktop background, start here.
Follow Stephanie Gilmore because she's a winner (and has her own documentary!).
Carrissa Moore's bio says "Do what you love, love what you do," which might explain that smile in all of her photos. Aw...