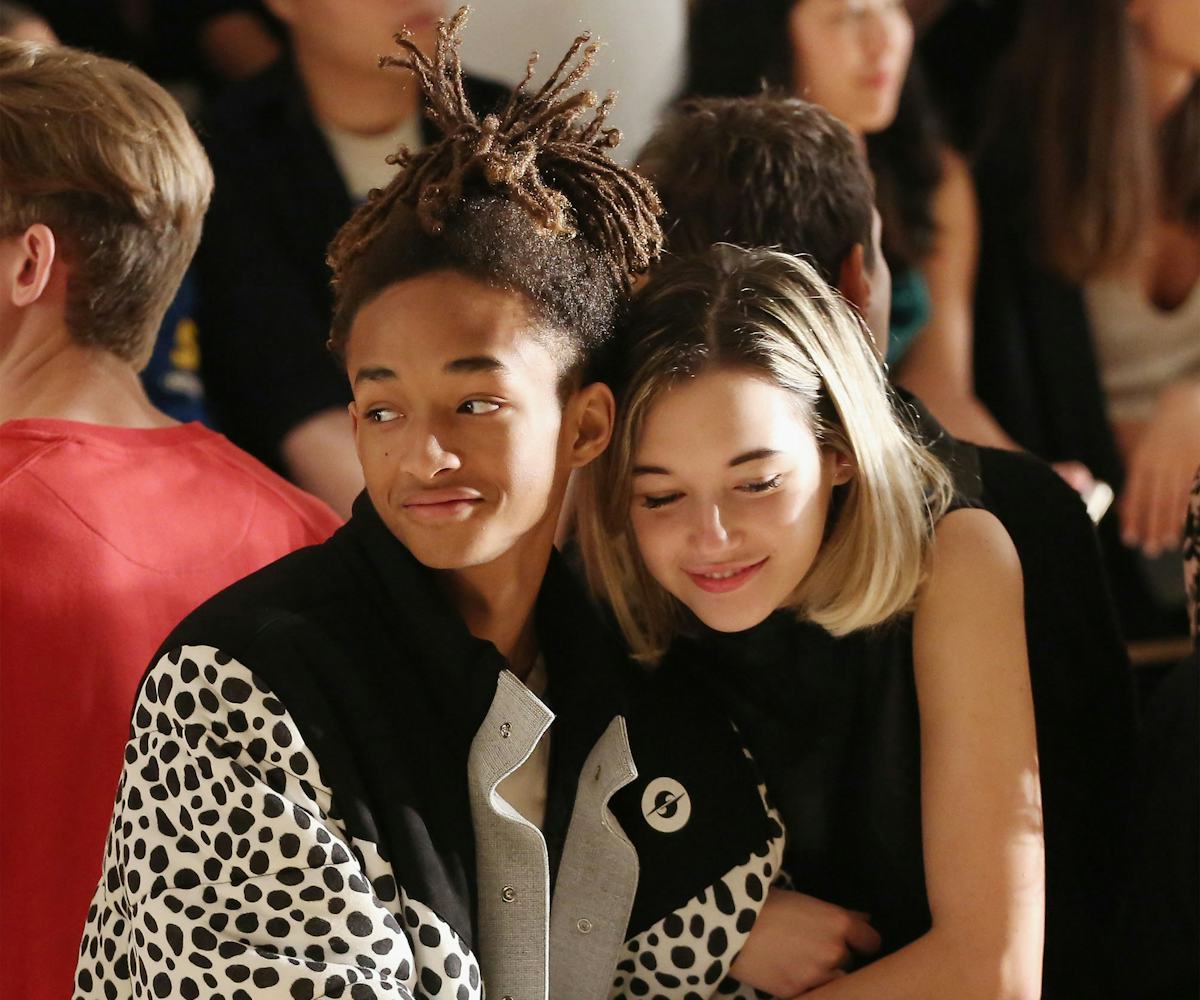 Photo by Mireya Acierto/Getty Images.
Jaden Smith And Sarah Snyder Got Their Yeezy On
the couple that sees yeezy together…
Last year, Jaden Smith and Sarah Snyder were spotted canoodling at NYFW. (Everyone was so caught up in their cuteness that they sort of ignored the fact that she's 19 years old and he's 17 years old, but Smith has always been one to say that age is meaningless.) We hadn't seen them together in a while, so we weren't sure if they were still a thing, but lo and behold Kanye West confirmed it for us at the Yeezy Season 3 presentation that took place today at Madison Square Garden.
Obviously, we aren't surpirsed that the lovebirds showed up because with West's whole "listen to the kids, bro" speech, it only makes sense to invite the youth's most philosophical spokesperson. As you can see in the images below, Smith and Snyder are all cuffed up in this season's trendiest color scheme. At the event, the two were seen dancing in the crowd together, as one does. We're sure that we'll be seeing more of them as the NYFW festivities continue!
Oh, and remember how we all thought that Snyder stole a Hermès bag? Turns out she was wrongfully accused, so she finally told her side of the story to set the record straight—read it all here!