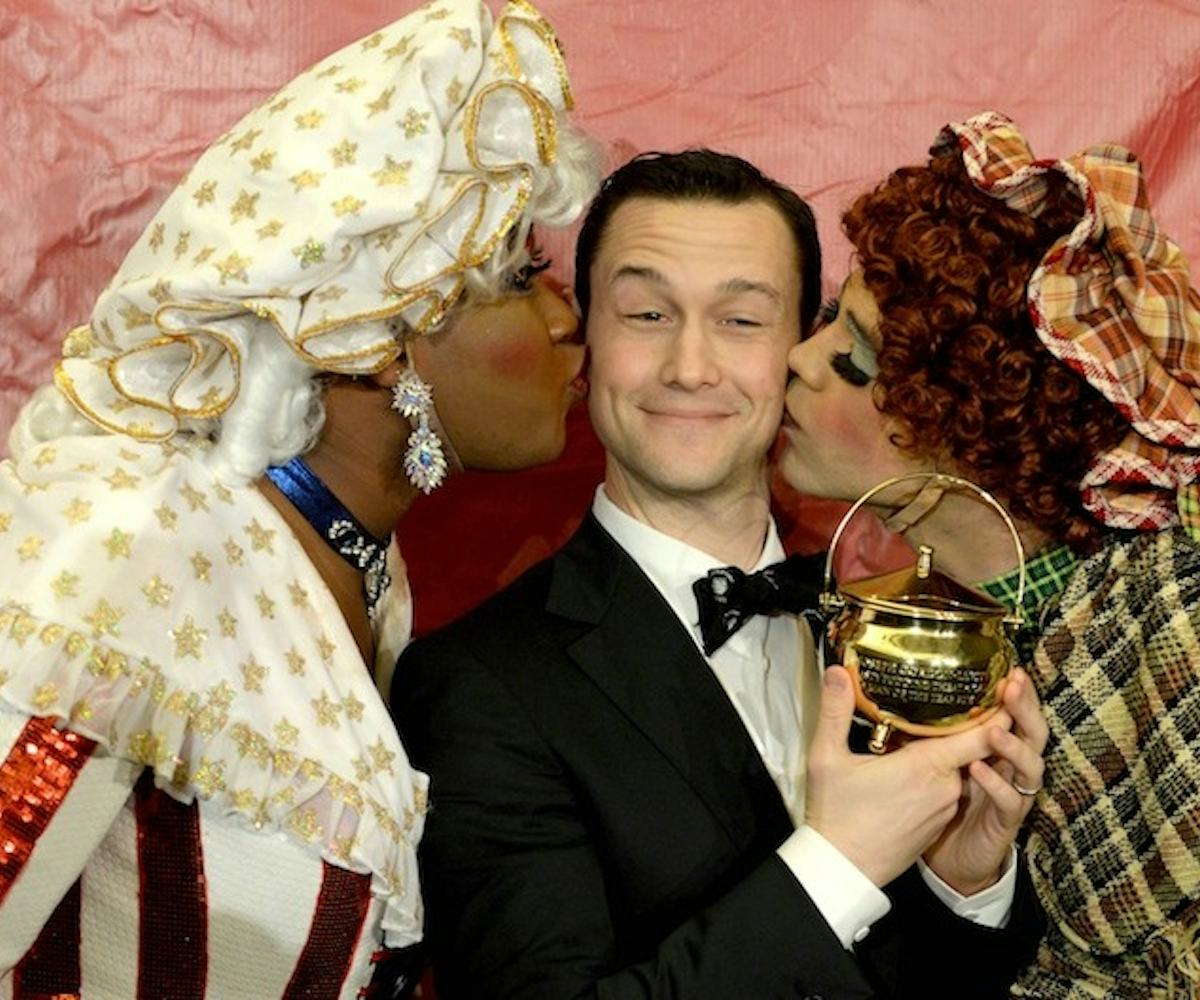 Photo courtesy of Darren McCollester/Getty Images.
Joseph Gordon-Levitt Stripped To His Underwear And It Was Magical
Joseph Gordon-Levitt is the 2016 receiver of the Harvard's Hasty Pudding Theatrical's 50th Man of the Year honor. After spending a few days on campus before the main event, which is a traditional outdoor roast and an obstacle course, the actor had a surprise for all—he took off his pants.
During the course, which requires a number of unusual tasks, Gordon-Levitt not only milked a cow and performed a "sexy dance" (which we wish we could have witnessed). When asked to impersonate his friend and co-star Seth Rogan, he stripped down to his underwear, revealing his Calvin Klein underwear and mismatched socks to the roaring crowd.
According to the Harvard Gazette, Gordon-Levitt had more to offer the audience than his skivvies, telling them, "I spent the last two days here. There's a thoughtfulness, optimism, passion, worldliness, sense of humor that leaves me feeling optimistic about people younger than I am. You guys are really doing great," after receiving the coveted Pudding Pot and a key to the city. Also, as stated, he took off his pants.
JGL, who welcomed a baby boy back in August with wife Tasha McCauley, has now joined the famed comedians such as Robin Williams, Billy Crystal, and Alan Alda, in receiving the Harvard honor.