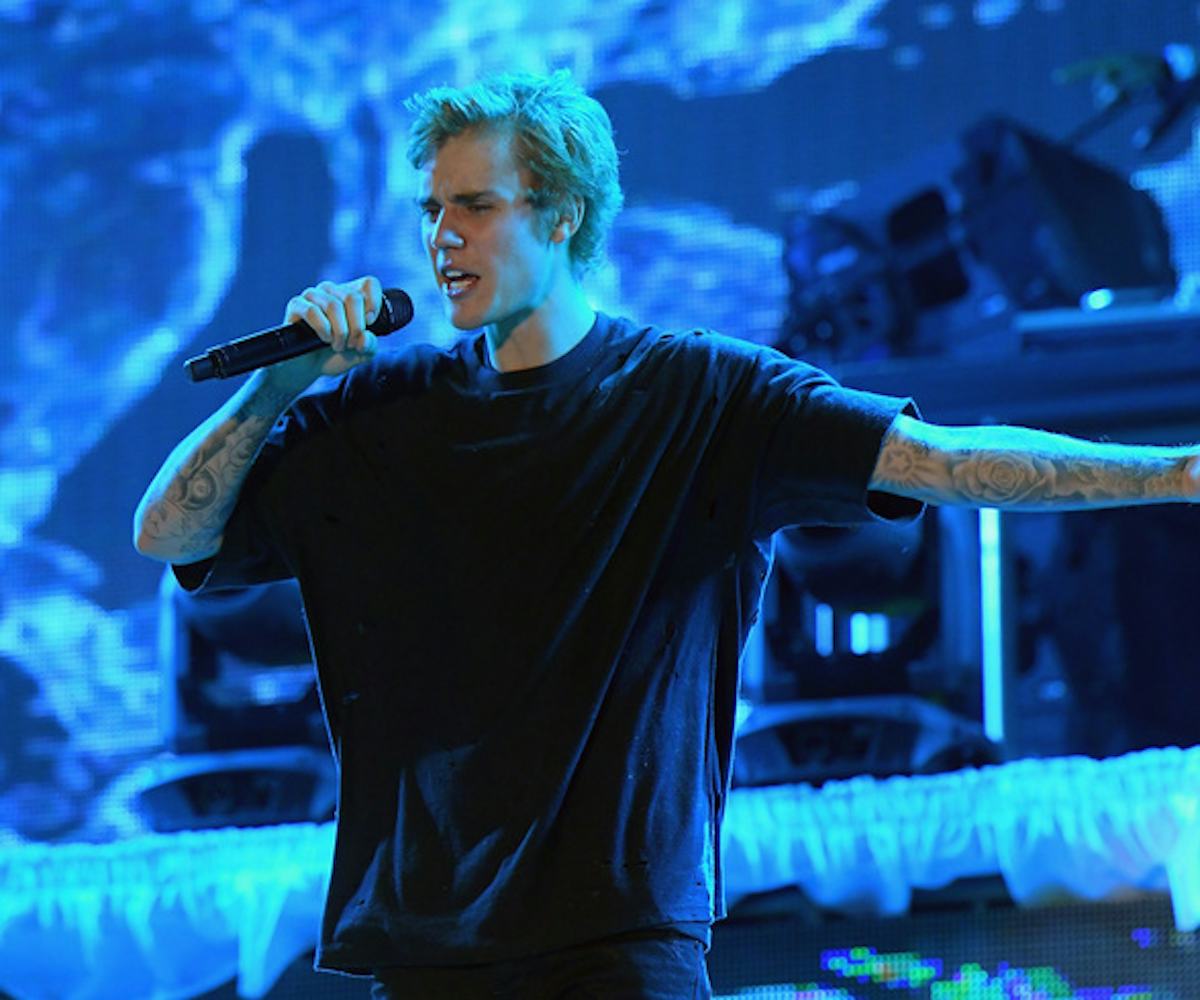 Photo by Gustavo Caballero/ Getty Images.
As Promised, New Justin Bieber Music Is Here
In case you're starting to tire of "Despacito"
A man of his word, Justin Bieber released a new track today. He's still not going back on tour, though, in case that thought crossed your mind.
His new song is a bop and should keep fans' disappointment at bay for the time being. "Friends" features Bloodpop (Michael Tucker), who also helped out Bieber on his hit song "Sorry." His influence is all over the upbeat track that poses the existential post-breakup question: "Can we still be friends?"
It's a song, so we're assuming this is rhetorical, but our two cents is probably not, Biebs. Of course, it differs by relationship, but you likely need some time away from your ex before you're able to transition to a platonic friendship. If you're truly looking to move on, you should probably take your own advice and focus on, you know, loving yourself.
Anyway, welcome back!