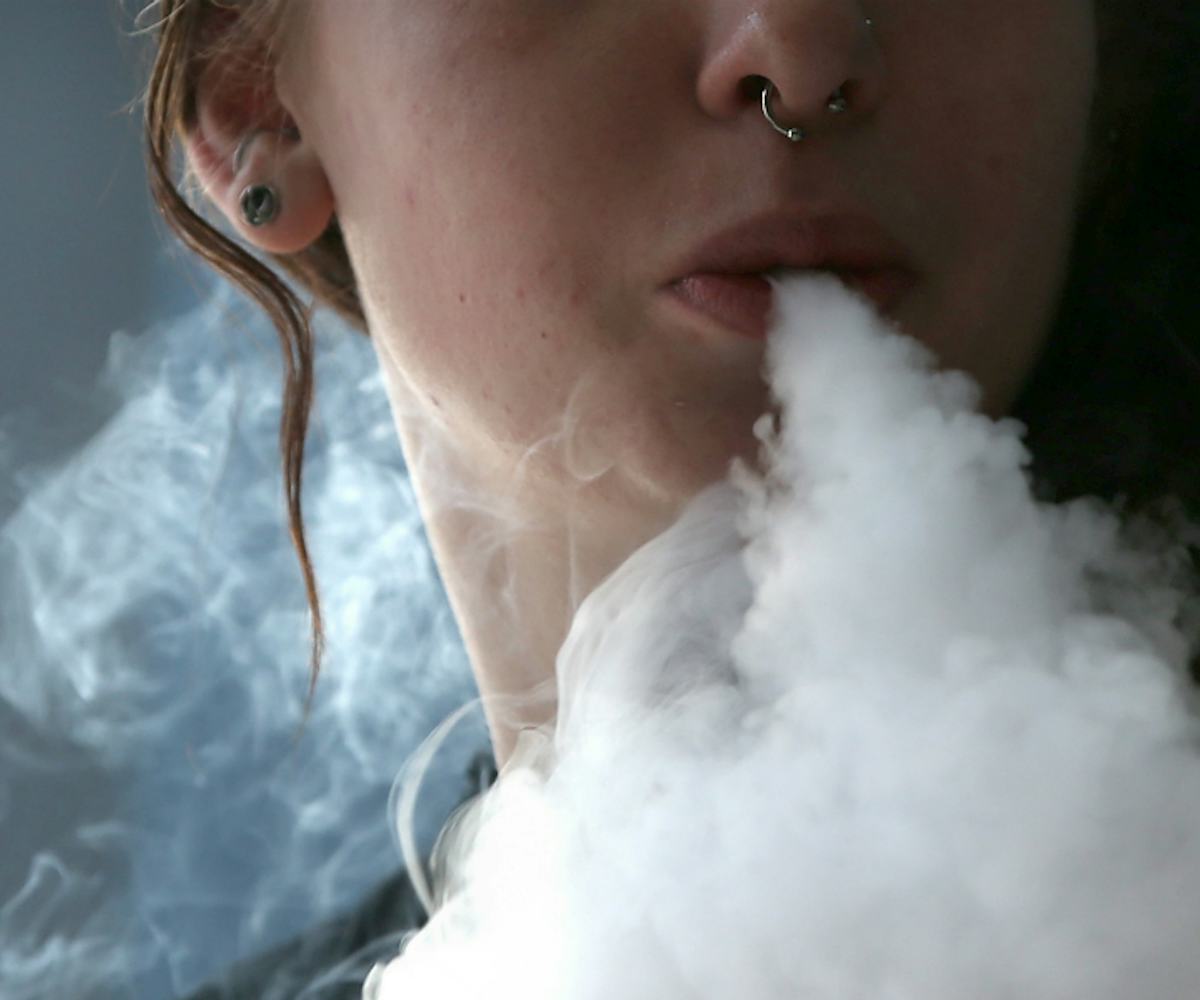 Photo by Justin Sullivan/Getty Images
Juul Under Investigation For Marketing To Teens
It's accused of seeking "customers for life"
Trendy electronic cigarette company Juul is under investigation by the Food and Drug Administration for potentially targeting teenagers.
In an interview with The New York Times, Massachusetts Attorney General Maura Healey, who is also investigating Juul, claimed the company's strategy is "getting kids to start vaping, and make money and have them as customers for life." The company, which first launched in 2015, has long denied this, but has recently made changes, like increasing the minimum age for models in its ad campaigns from 21 to 35 and revamping flavor names like "crème brûlée" and "cool cucumber" to more sedate monikers like "creme" and "cucumber," respectively.  Juul made the latter adjustment because the company says it "heard the criticism" about the potentially younger audience the original descriptors could draw. It's dubious, though, as to whether these developments will diminish the vape's hyped status on social media amongst those under the legal buying age of 18.
Former FDA tobacco official Eric Lindblom is skeptical, saying, "They are going to maximize their sales and profits any way they can. They are going to do that within the law, but they are going to press the gray areas as much as they can," in ways that are "no different than the cigarette industry." 
And though Juul would bristle at the comparison to the cigarette industry, since the company proudly asserts, via a self-reported study, that it's responsible for one million cigarette-to-vape converts, FDA-funded research shows that there's insufficient evidence that vaping is a viable aid in quitting smoking. According to a new study, teen vaping also may significantly increase the likelihood of cigarette smoking. Moreover, current FDA commissioner Scott Gottlieb has pointed out that "the nicotine in these products can rewire an adolescent's brain, leading to years of addiction." 
Perhaps the important thing to keep in mind is that, as much as we'd love to believe that vaping is harmless, it's always important to be at least a little bit suspicious about whatever is being marketed as the next miracle product, because there's really no such thing—under close examination, pretty much all miracles go up in smoke.