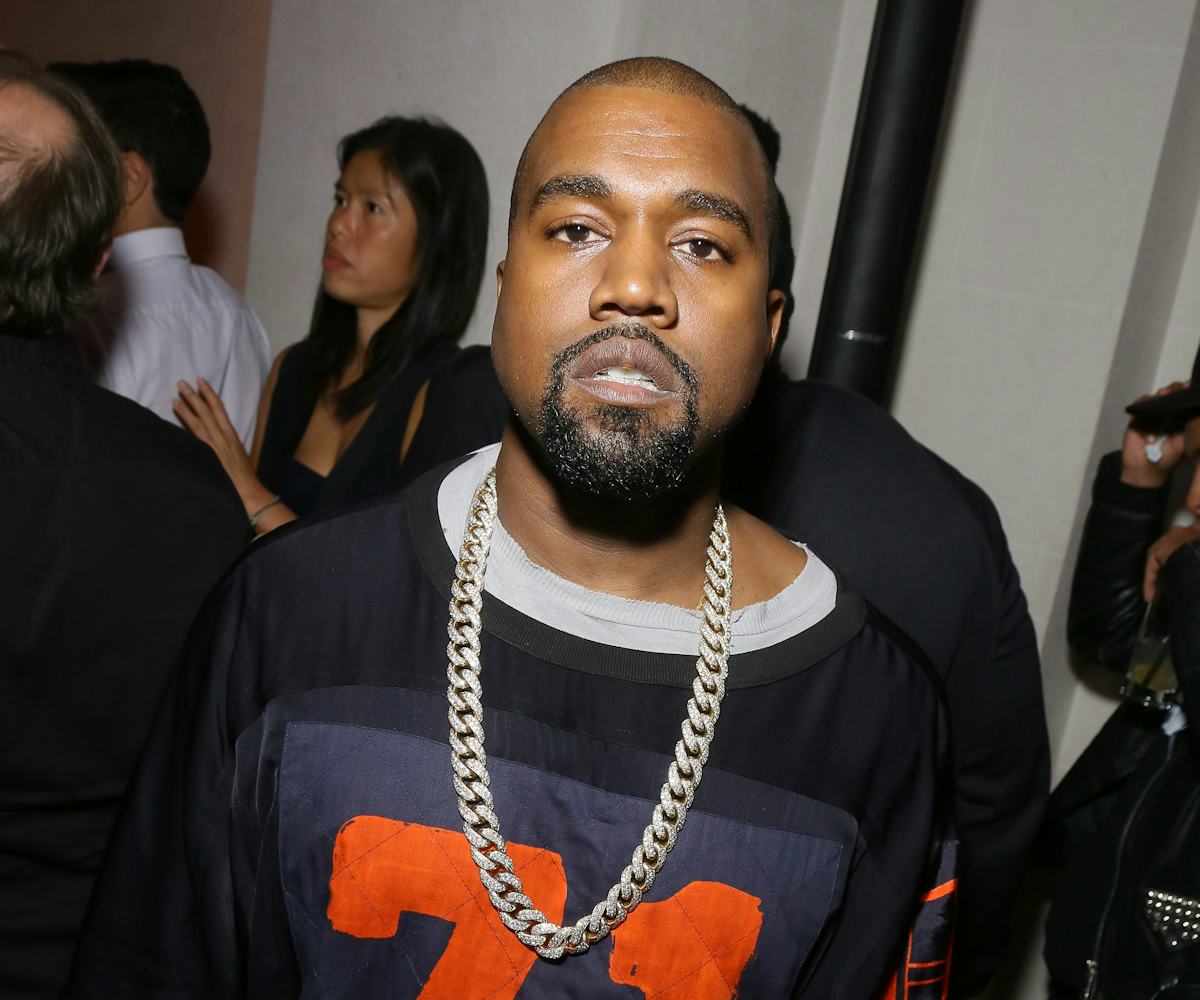 Photo by Victor Boyko/Getty images.
Kanye West Revealed The 'Swish' Track List
'the best album of all time'
Kanye West has finally put the finishing touches on his latest album, Swish, and in typical West-ian bravado, he's already declared it, "the best album of all time." Late Sunday, the rapper tweeted the juicy bit of braggadocio, along with something a little juicier: the entire 10-song track list. 
Scrawled on a piece of paper with the savagery of a mad genius, the list includes the already-released "Real Friends," "Fade," "No More Parties in L.A.," and the Sia/Vic Mensa collaboration "Wolves," which debuted during Kanye's Yeezy Season 1 fashion show early last year. Joining those tracks will be newcomers "Waves," "30 Hours," "High Lights," "Nina Chop," "FML," and "Faith Stretch My Hands." 
The words "Kylie Was Here" also appear at the bottom of the page, but whether it's just a case of West's sister-in-law marking her territory, or the name of a bonus track about Kylie Jenner—please be the latter—well, we'll have to wait until February 11 to find out. Check out the complete Swish track list below.