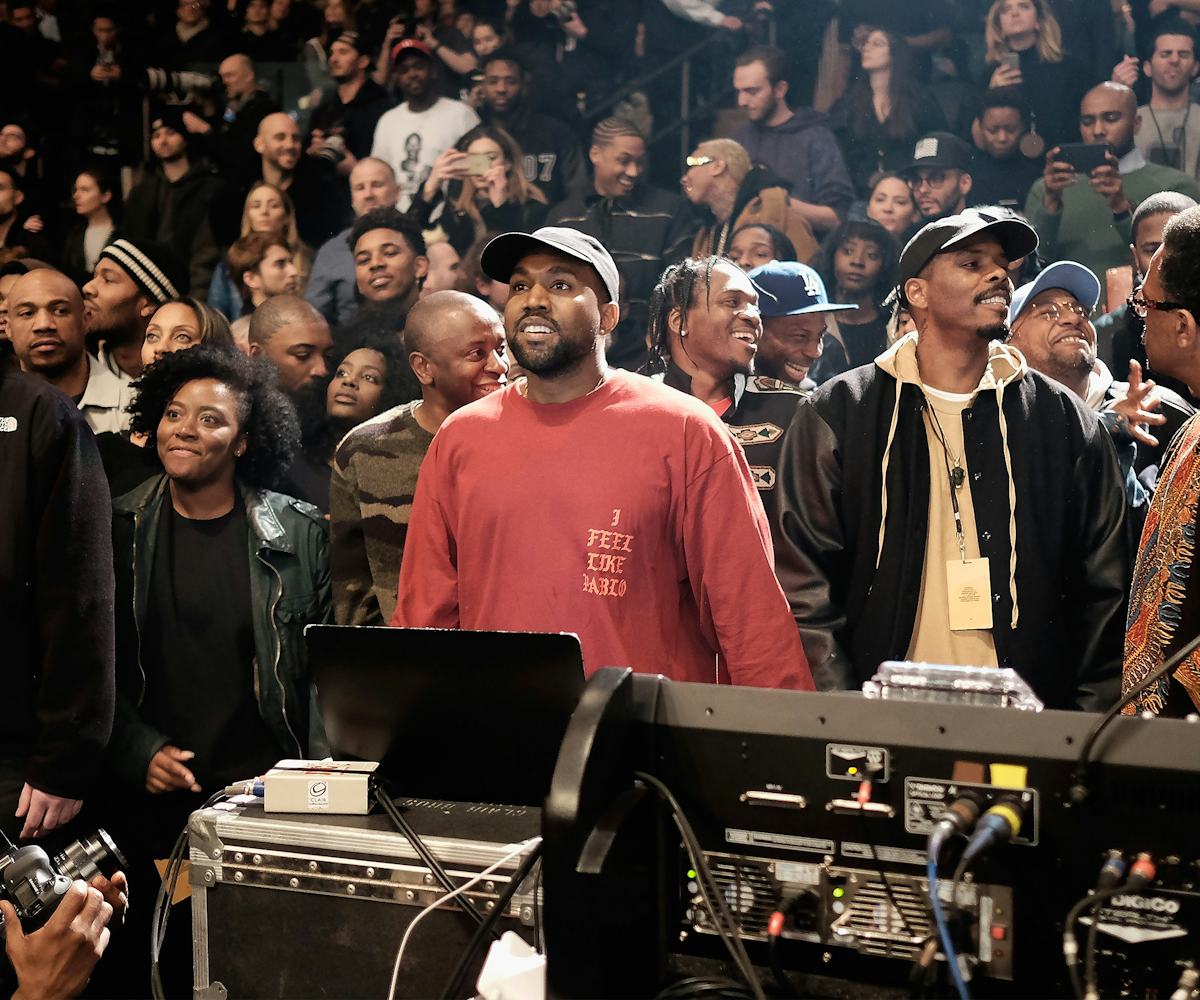 Photo by Dimitrios Kambouris / Getty images
Audio Of Kanye West's 'SNL' Tantrum Has Leaked
It was only a matter of time before audio of Kanye West's alleged SNL meltdown leaked. We use the word "alleged" here, because while we had little doubt that something went down backstage before West's performance Saturday night, a full-blown meltdown seemed unlikely, especially after watching an ebullient West kill it on national television.
Instead, what we have here is more of a tantrum, an outburst, a flare-up. Or, in other words: vintage Kanye West. Throughout the grainy audio, Kanye can be heard repeating things like "Don't f*ck with me," and "Let's get to it, bro!" At one point he compares himself to the likes of Stanley Kubrick, Pablo Picasso, and Paul the Apostle. He calls Taylor Swift a "Fake *ss."
Like we said, vintage Kanye West.
According to Page Six, West became incensed after someone on SNL's staff tinkered with his set. It was only after being talked down by Lorne Michaels and Kim Kardashian, that West decided not to walk off entirely.
The episode is just the latest in a recent string of erratic behavior from the rapper, which has reportedly caused some in West's inner circle to question his mental well-being. But as anyone who's followed Kanye's career closely knows, this kind of explosive, unpredictable conduct is just par for the course, especially during periods of extreme stress, activity, and creativity. And with the recent release of The Life of Pablo and his latest clothing line, this may be the most prolific moment in West's career. Everything he does is part of a larger performance, and its up to you as the audience to either walk away, or sit back and enjoy the show.