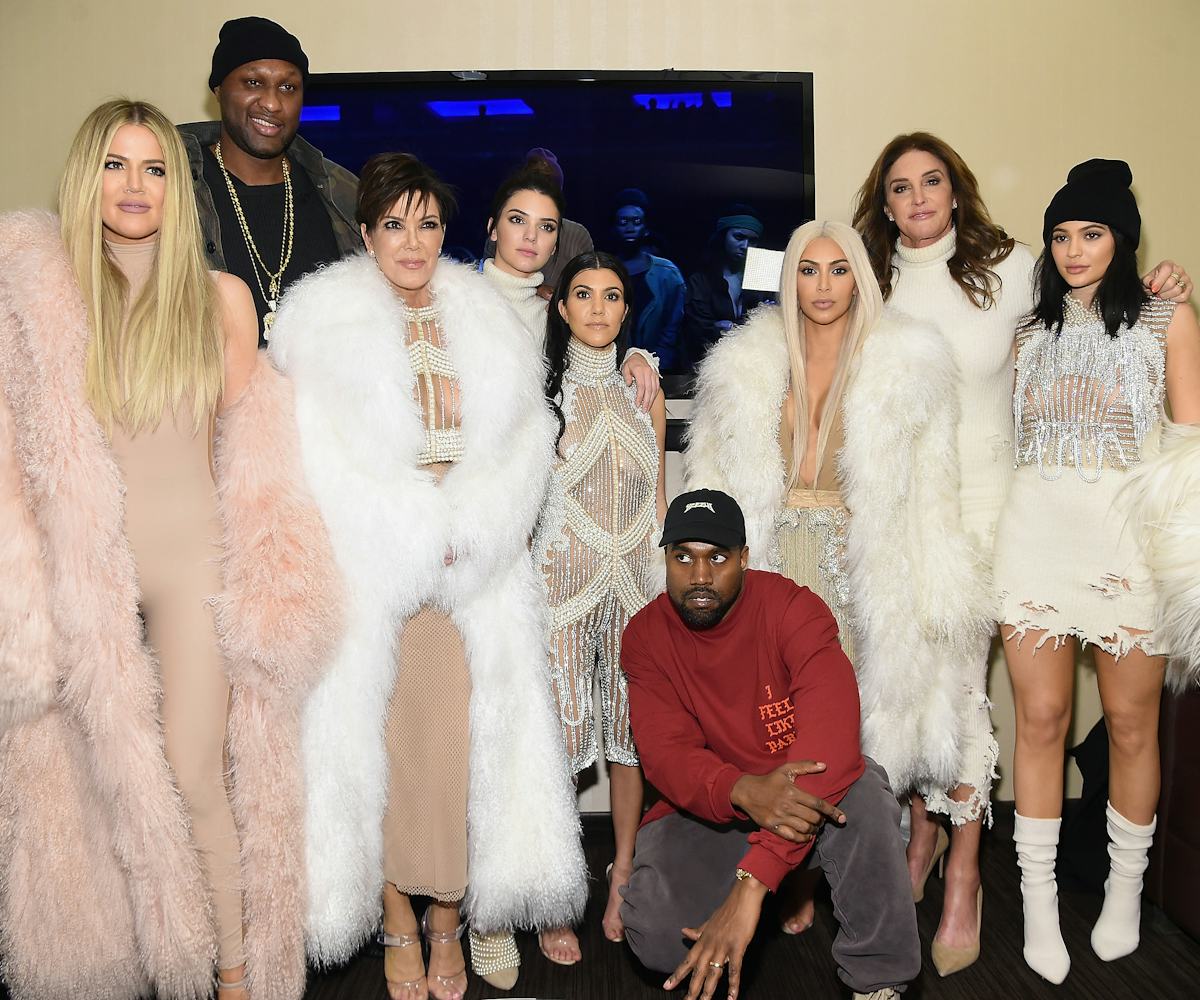 Photo by Jamie McCarthy/Getty Images.
Fashion Week's Surprising Thoughts About The Kardashians + Jenners
fashion's favorite sister is…
Whether you love, loathe, or "can't even" with the Kardashians and Jenners, there's no denying they are a cultural force. With business ties in nearly every sector—fashion, beauty, technology, music, and health—and a combined social following of 254.6 million users on Instagram alone, they may very well be the most influential familial empire of the modern age. Still, whether it be their reality TV upbringing or their prevalence in tabloid magazines, there hasn't been a mass recognition of their accomplishments. Instead, hundreds of thousands fling insults and social media comments their way each day in an attempt to invalidate them.
Read more:
Kim Kardashian Debuts A Not-So-New Look For Yeezy Season 3
Kylie Jenner Addressed Those Plastic Surgery Rumors In 'Wonderland' Magazine
Kendall Jenner Defines What It Means To Be A Strong, Independent Woman
This Fashion Week, on the day of Kanye West's much-hyped Yeezy Season 3 show, I ventured out to see exactly what the fashion industry thinks about the family. Are all of those paparazzi-based outfit pictures merely for clicks? Is Kris Kardashian secretly paying fashion insiders to throw some attention her family's way? Are the Kardashian-despising community's theories all true? Or is there actually something admirable in the family's exploration of personal style? 
Some declined to speak about the women and their grip on the fashion industry, while others—from Charli XCX and Hari Nef to Rachel Antonoff and a bevy of editors—spoke about how the Kardashian machine has impacted mass fashion, from their spreading of cultural appropriation to their celebration of the various female forms.