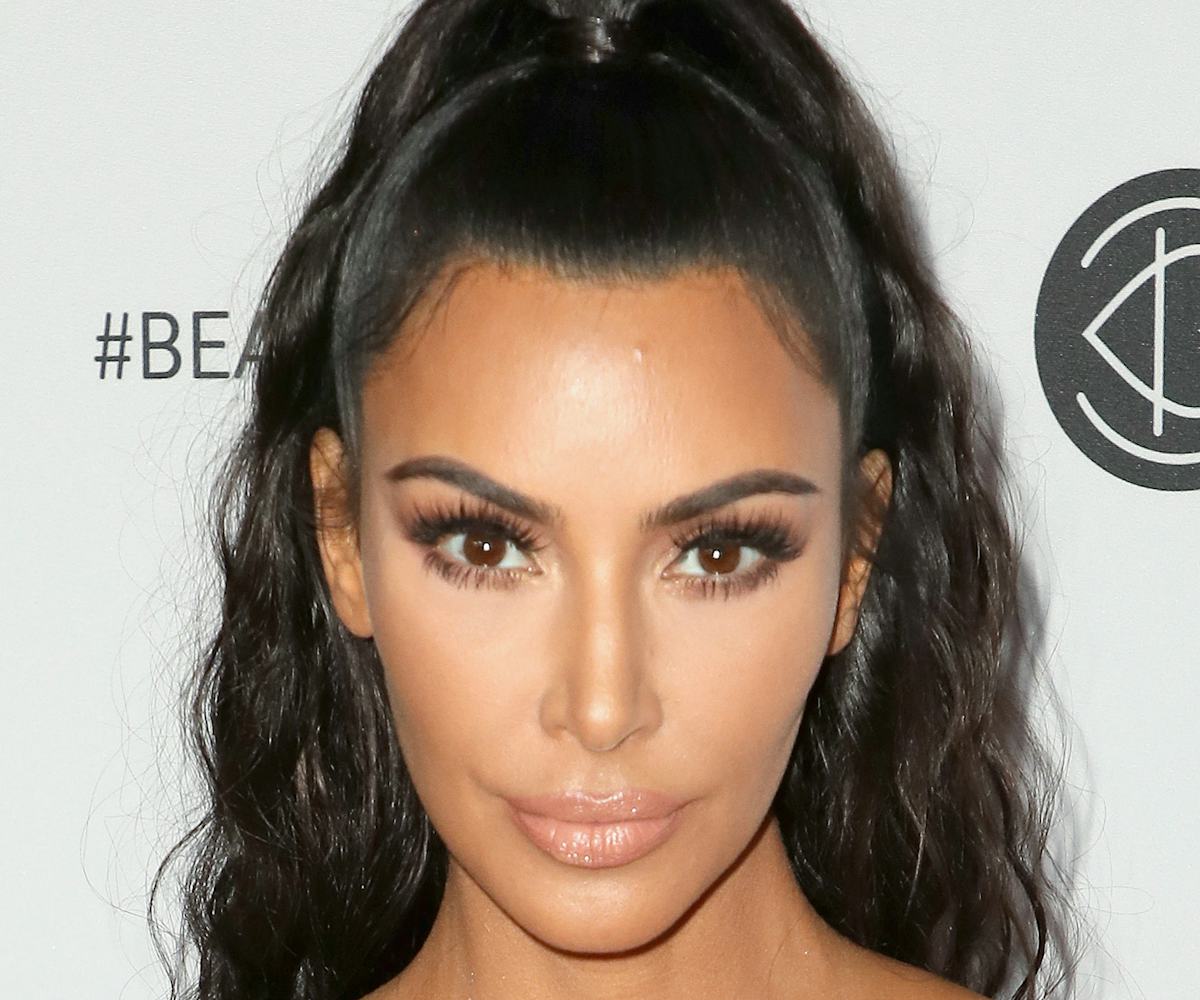 Photo by David Livingston/Getty Images
Did Kim Kardashian Copy Urban Decay's New Palette?
Her Instagram comments are filled with accusations
Kim Kardashian revealed her newest KKW Beauty collection, the Cherry Blossom, to Instagram yesterday—and fans are already accusing her of stealing it from Urban Decay. But the situation might be a little bit trickier than it appears at first glance.
You may recall that after the heartbreaking news that UD would be discontinuing its iconic Naked palette, the brand introduced a full line of cherry-themed products. That was only two weeks ago, so it's hard to imagine Kim K scrambled to create a carbon copy in that much time, but we have to admit, they do look pretty similar. Not only do they share a name, but color families and product offerings—that's three strikes against her, right? 
Cosmopolitan did some digging around in the comment section, and the results weren't pretty. The callouts ranged from a simple, "Urban Decay...," to the more harsh, "Why do people lose their minds about Kylie or Kim's makeup? It is SO boring and just copies other brands." Woof. 
At least Kim has another tie-in to cherry blossoms to back up her originality. Last year, the family hosted an over-the-top cherry blossom themed baby shower to celebrate her and Kanye West's third child. 
While this is most likely an unfortunate coincidence, it's not the first copy-cat accusations the mogul has received. It's not even the first one this year.