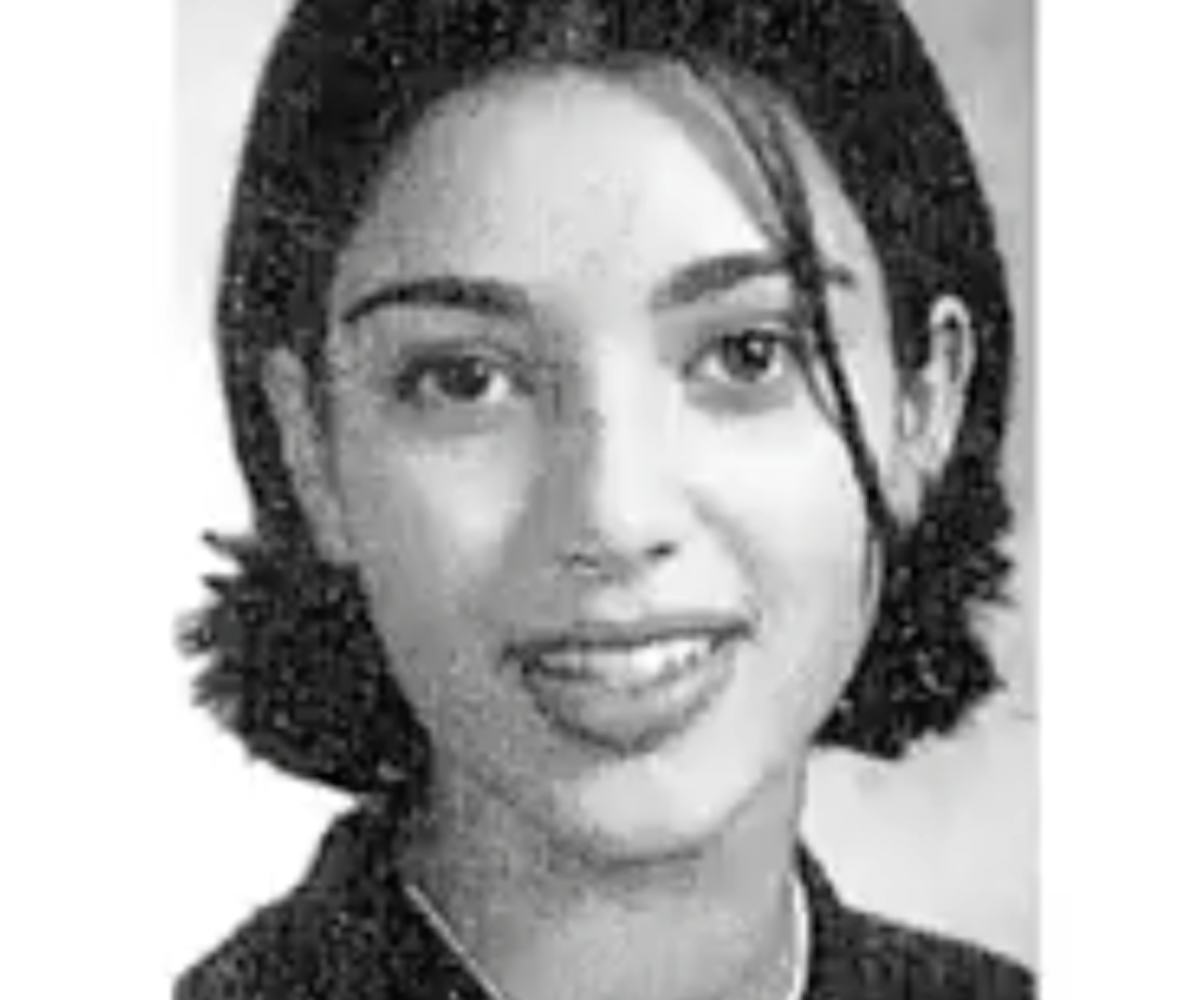 Photo via Twitter @kimkardashian
The Kimoji Store's Back-To-School Restock Features A Butt-Shaped USB Drive
From peachy laptop cases to embroidered "Daddy" T-shirts, the Kimoji back-to-school restock is unsurprisingly slaying.
Kim Kardashian-West courted controversy once again after posing in the garb of the beloved Jackie Kennedy for the cover of Interview magazine. Critics called the decision tasteless, as they are wont to do with most decisions made by the social media icon. 
But a little scandal never hurt anyone like Kim. Despite (or because of) the bad press, her insanely profitable Kimoji store continues to pump out cute products for us to consume in the face of continuing pop-culture contentions. Whether or not you approve of her most recent publicity stunt, it's hard to deny that her brand of back-to-school is pretty adorable.
Kim announced the new line by sharing a picture of herself from the ninth grade, from long before her images dominated headlines for entire news cycles.
Some of the products available this month include a Kim crying face backpack ($60), a Kimoji laptop case ($40), a butt-shaped USB drive ($12), and a lunchbox featuring a picture of Kim in an ever-fashionable Juicy velour jumpsuit ($35). Kimoji store classics like the backlash-inducing Virgin Mary candle and a bevy of enamel pins have been restocked for the new season. (A personal favorite: the "Daddy" embroidered tee.)
You can take a look at all the new swag over here.