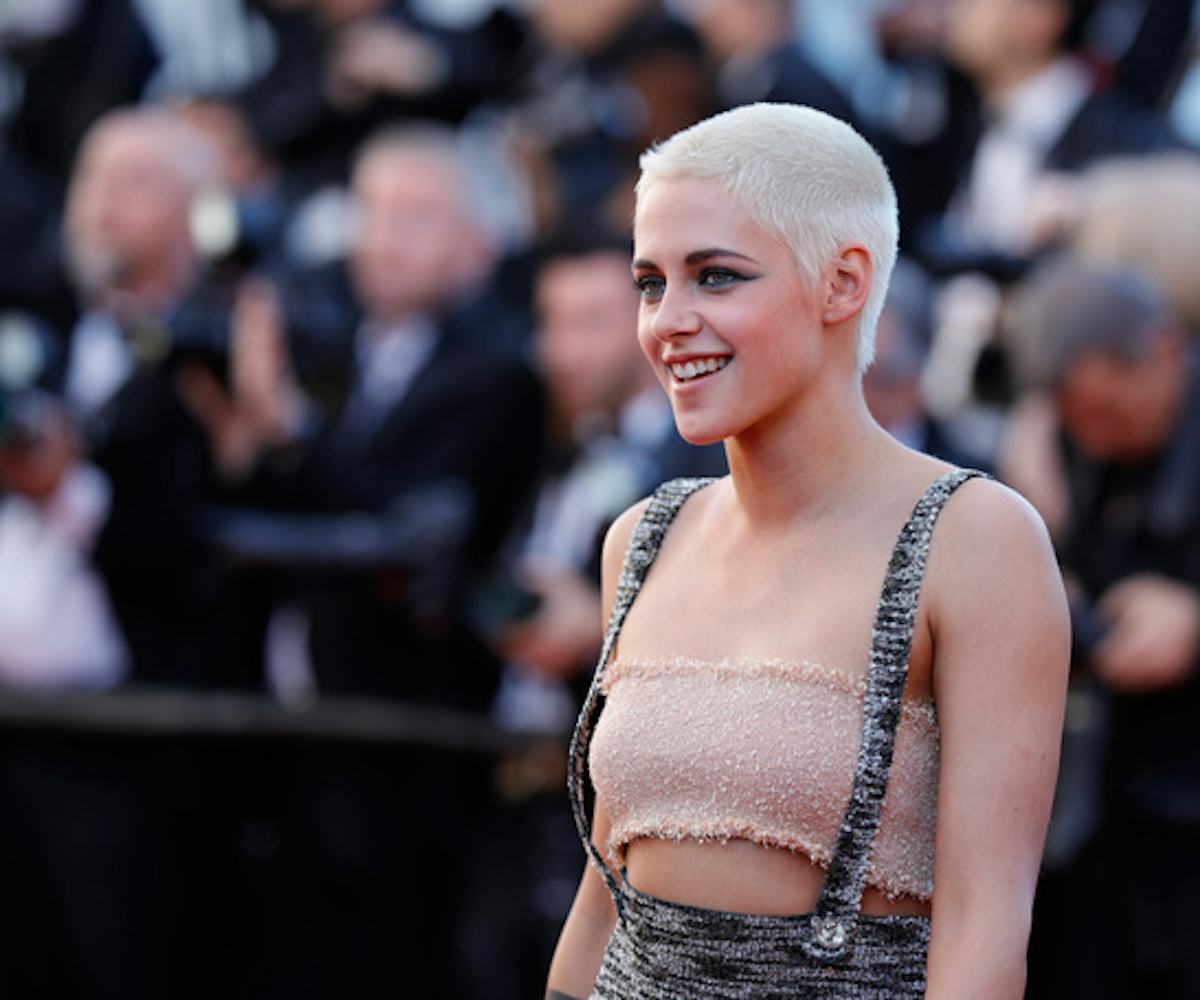 Photo by Andreas Rentz/Getty Images.
Kristen Stewart May Just Become One Of Charlie's Angels
And, suddenly, we care about the reboot
Anything Kristen Stewart touches turns badass. Her shaved bleach blonde hair? Badass. Her recent campaigns with Chanel? Badass with a hint of class. How she managed to shift from awkward Twilight star into an IDGAF goddess? Badass. So, we're hoping that her skills lend themselves well to her reported new role as one of Charlie's Angels.
According to Variety, the actress is being eyed for the Elizabeth Banks-directed Charlie's Angels reboot that we didn't really want in the first place. But if Stewart's truly involved, we can be convinced to change our minds. Add the fact that Lupita Nyong'o is also, reportedly, being considered, and we're just about ready for that release date.
We see it like this: If Stewart is at least considering coming on board, it's likely not going to be the Charlie's Angels of yesteryear. You know, girls fighting while wearing tight clothing and taking direction from some unseen guy. That just doesn't sound like something she would sign on to do—or Lupita!
If it happens, this is the Charlie's Angels we're here for. In fact, this is what reboot dreams are made of.