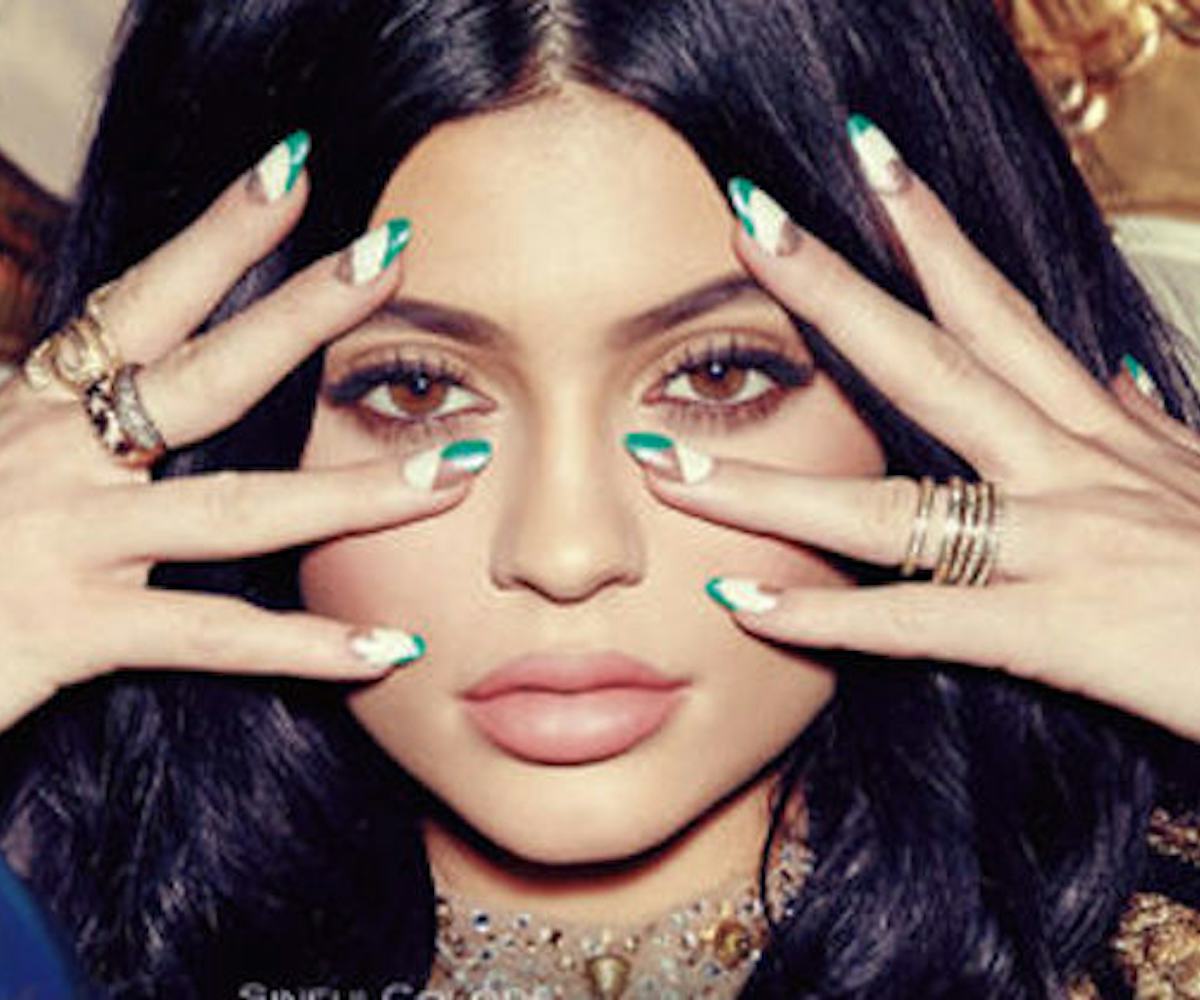 Image via Sinful Shine.
Kylie Jenner Just Announced Her Next Big Beauty Endeavor
king kylie will be launching three limited-edition nail polish collections
Just days after celebrating the launch of her new clothing line she co-designs with her sister, Kylie Jenner has announced her next big endeavor: nails.
Under the moniker King Kylie (taken from her Instagram persona), the budding beauty mogul and fashion designer is now launching three limited edition nail polish collections with the brand Sinful Colors. The first, a 20-piece collection of jewel-toned shades, will launch this March, with the second and third collections expected to roll out in April and May.
She told WWD in an interview "I wanted to do something innovative and accessible to my young fans"—and that she did. The bottles retail for a mere $2.99, and will sell at places like Walgreens and Target. Considering her coveted Kylie Lip Kits are priced at $29, we imagine she'll be selling much, much more of the polish than kits (if that's even possible).
Given how well the Lip Kits did—selling out almost instantly—we can only imagine that the much more affordable nail polishes will be even more of a wild success. What other 18-year-old can say they accomplished that?
Image via Sinful Shine.