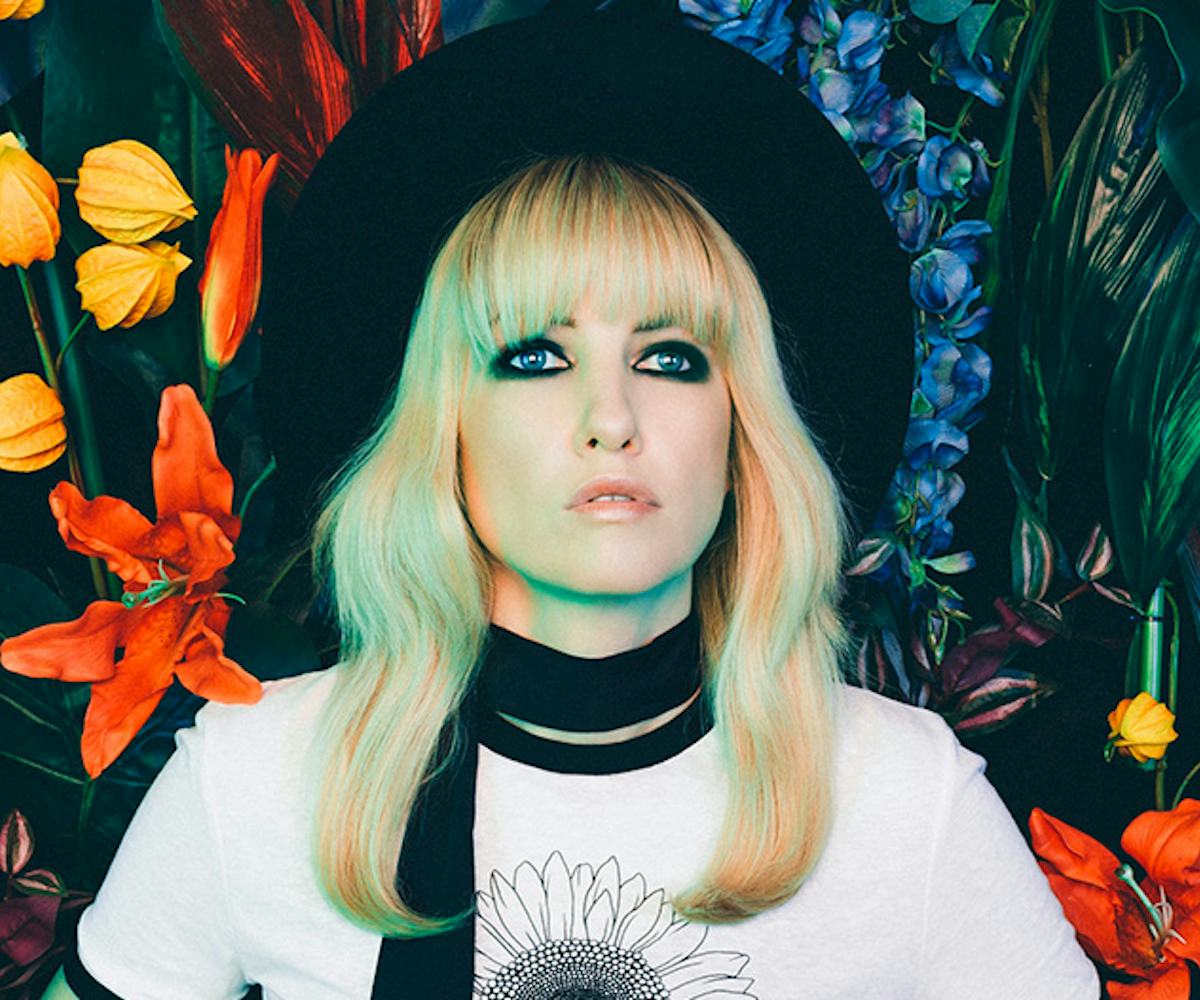 Photographed by Cybele Malinowski
Ladyhawke Invites You To Celebrate The 'Wild Things'
+ hear the brand-new song "Dangerous"
Perfectionism is a both a blessing and a curse. For Ladyhawke (real name: Pip Brown), it means not releasing any music you're not comfortable with. Her latest album—forthcoming Wild Things—is the result of scrapping a previous body of work. It makes sense, really; why put something out you're not that proud of and then, have to tour it for a year or more? According to Brown, the previous album was dark. Wild Things, however, is wonderfully upbeat and infectious. Brown has gone further into the synth-pop world and mixed in a healthy dose of nostalgia along the way. If there's one thing to learn from the new album—aside from having a good time—it's to be critical of yourself. It's clear Brown threw her all into the making of the album. There is nary a misstep. Rather, Wild Things is a well-rounded, fully complete project that seeps into your bones and gets you reveling in life's uninhibited moments. 
Ahead, we get the skinny on Ladyhawke's new album from the maestro herself. Wild Things drops June 3, 2016.
What lessons from your previous albums did you apply to Wild Things?
Not to force anything. I have to be in a place where I'm ready to make the record for myself and not for anyone else.
How did you challenge and push yourself to experiment with this new album?
I think my overall approach to making this album was a lot more relaxed than it has been in the past. I was lucky to find and awesome collaborator in Tommy English; we had a lot of fun making the record and I think I learned a lot about songwriting just from working with him.
You've mentioned that you don't release things that "don't feel right" to you. What about Wild Things feels right? What does that feel like?
For Wild Things, to get to the end process meant it survived the rigorous mental scrutiny I torture myself with when writing. I'm always overthinking everything. So if something feels even slightly off, I can't see it through to the end—it has to go away forever! So, as an album, it feels really good; sort of happy and tasty! If that could be a way to describe music.
Do you think you'll ever return to the album that was set aside in the making of this album?
I still really like those songs, they were just darker than I really wanted for this album. Maybe one day I could use them for something!
If you could describe the album in emoji, how would you do it?
Which songs off the new album fit the following situations:
Getting Ready In The Morning?
"The River."
Me Time?
"Hillside Ave."
Working out?
"Dangerous."
Hooking up?
"Money to Burn."
What are you most proud of?
Wild Things. (It changes daily, though!)
How has your life been different than you thought?
I never really thought ahead to what my life could be like. I think I'm quite naive in that way. So everything I have now is more than I ever could have hoped for.
What is one thing you do for yourself at the end of the day?
Cook myself something delicious to eat!