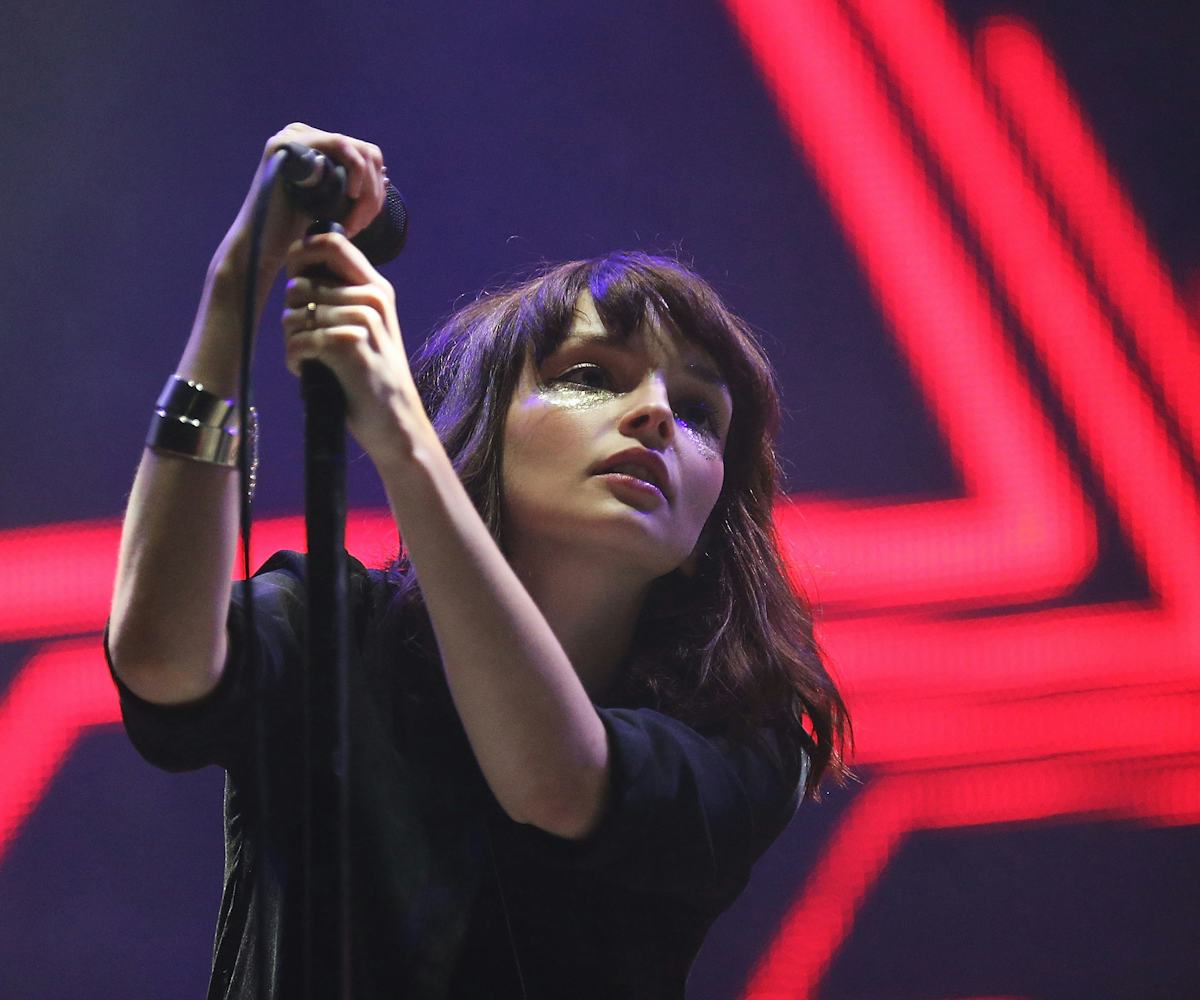 lauren mayberry calls out gross misogyny on 4chan board
Yesterday, CHVRCHES blessed us with a new video for their song "Leave A Trace," and while most of us were thrilled to see the stunning Lauren Mayberry front the video, some people—nay, trolls—proved to be less appreciative.
A bunch of gross misogynists took to the 4chan messageboards to discuss the video, or rather, Mayberry's appearance in it, resulting in some offensive objectification of the band's lead singer. Trolls commented on whether they would "fuck Lauren," on her bra size, and on how she had wet hair in the video so she must have been asking people to sexualize her, right?
After someone tweeted the thread to Mayberry, she called out the trolls by tweeting, "Dear anyone who thinks misogyny isn't real. It is and this is what it looks like." Following this, the CHVRCHES account Tweeted, "PSA: apparently wet hair makes you a 'slut.' Nice work, 4chan / humanity." Mayberry has always been active about addressing misogyny and the issue of female objectification, having even penned an article on The Guardian titled, "I Will Not Accept Online Misogyny."
Mayberry's tweet is incredibly on-point—misogyny, especially online, is rampant, despite what people claim. The comments on the messageboard are disturbing not only because they comment on Mayberry's body, but also because they claim that Mayberry asking for the sexualization because she appeared in the video with a "skimpy dress and wet hair" (despite the fact that Mayberry's dress in the video is in no way "skimpy"). It fuels the horrible idea that if the woman is dressed a certain way, she is asking for the objectification and the male gaze.
The 4chan thread has since been archived by the moderators, and cannot be commented on further. Hopefully, Mayberry's tweet will show the Internet that this is not, by any means, an isolated incident.