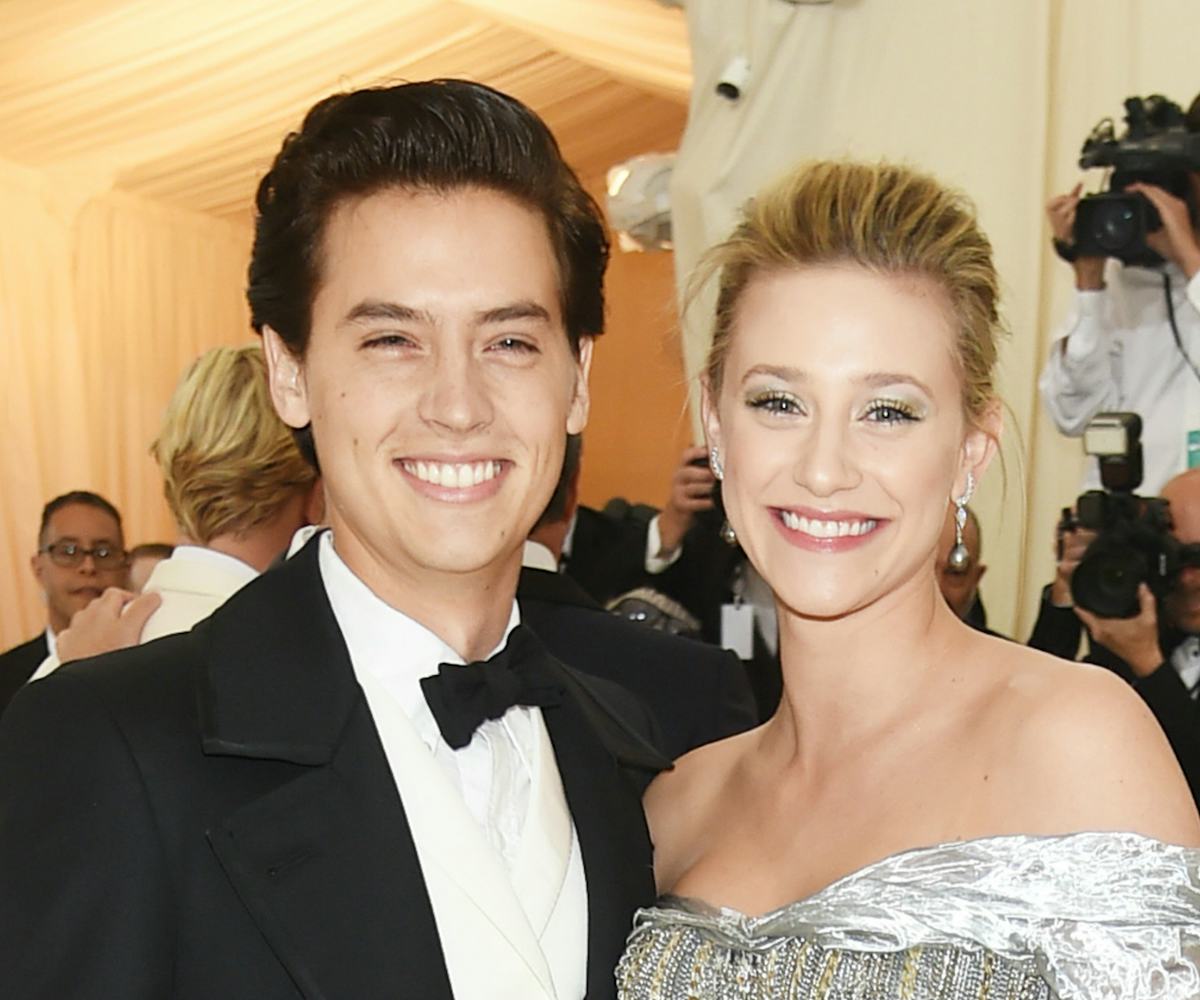 Photo by Jamie McCarthy/Getty Images
Lili Reinhart Dishes On Her "Intimate" Photo Shoots With Cole Sprouse
In a new interview with Who What Wear, Lili Reinhart opened up about her relationship with Riverdale co-star Cole Sprouse, and those gorgeous Instagram photos he takes of her.
"I think he is such an incredible photographer, really," Reinhart told the publication. "Sometimes he's inspired by a location, and he's like, 'I want to shoot you here.' Other times, I'm inspired by a dress, and I'm like, 'I want you to shoot me in this.' Our photo shoots are very intimate, just him and me; no one else is there ever." Every girl deserves a significant other that can capture them looking like a damn goddess. 
Reinhart also admitted that she's getting more comfortable talking about her love for the actor. "I think it's just that I'm so protective over it," she said about how she kept the relationship on the down-low for so long:
It's not something the world needs to know about, because if you give them anything, they are just going to want more. I'm not going to hide away from my relationship or hide away from what's going on in my life, but what does happen in my relationship is so private, and I cherish it a lot. He does as well. A relationship is a very intimate thing, and I want it to be between me and him, not me, him, and the world.
Well said. Relationships are hard enough as it is, without having all eyes on you as a celebrity.